Geeks is powered by Vocal creators. You support
Tom Chapman
by reading, sharing and tipping stories...
more
Geeks is powered by Vocal.
Vocal is a platform that provides storytelling tools and engaged communities for writers, musicians, filmmakers, podcasters, and other creators to get discovered and fund their creativity.
How does Vocal work?
Creators share their stories on Vocal's communities. In return, creators earn money when they are tipped and when their stories are read.
How do I join Vocal?
Vocal welcomes creators of all shapes and sizes. Join for free and start creating.
To learn more about Vocal, visit our resources.
Show less
The Fast And The Glorious: Jason Statham And The Rock Race Towards 'Fate Of The Furious' Spinoff
If the recent news that the Fast and Furious franchise would come to an end with a tenth film gave you a flat tire, fear not, we have news that can rev your engine again!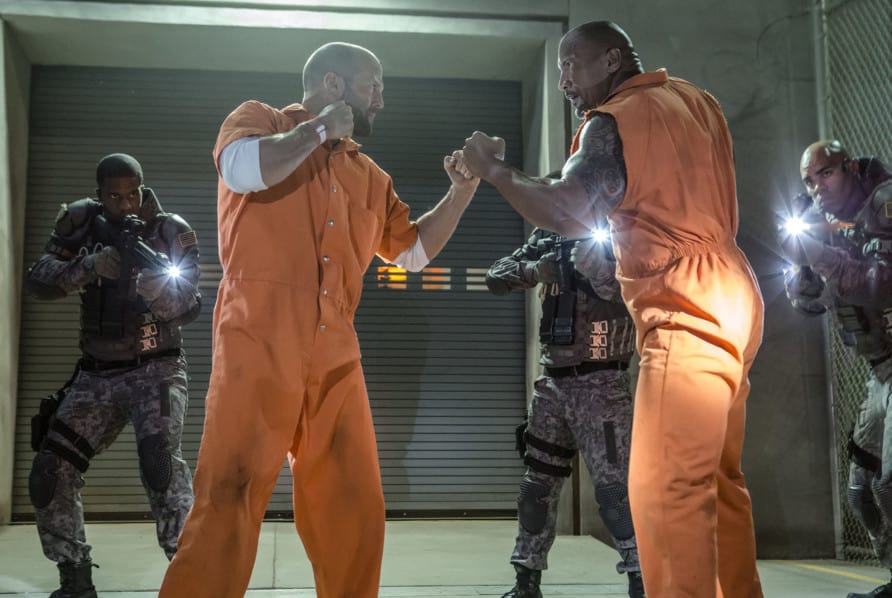 Holy motors! If the recent news that the Fast and Furious franchise would come to an end with a tenth film gave you a flat tire, fear not, we have news that can rev your engine again!
There was no doubt that the stars of #TheFateoftheFurious were #DwayneJohnson and #JasonStatham as Luke Hobbs and Deckard Shaw. Both men have gone from series antagonists to the heroes of the motorized ensemble, so how about a Shaw and Hobbs spinoff featuring the comedy double act and the blossoming bromance?
A Long Road Ahead
Deadline reports that Universal is filling up the franchise's tank to give Statham and The Rock their own Fast spinoff. Studio execs have reportedly "huddled" over the concept and are eyeing veteran series writer #ChrisMorgan to pen the script. With Morgan being on board since Tokyo Drift in 2006, he certainly knows spark plugs from steering wheel.
While still in the early stages, it is thought that the spinoff will be fast-tracked to fill the two-year gap between now and #FastandFurious9 in 2019. Both characters were unlikely heroes of the eighth film, but with Hollywood hardmen like Johnson and Statham in the roles, their softer side won over fans. Moving away from the core street racer family, a Hobbs and Shaw film could certainly follow the espionage style action explored in #Fast8.
Back in 2015, #VinDiesel had expressed a desire for spinoff movies. This is the first concrete evidence, however, that the wheels have started turning. In the wake of reported beef between Diesel and the Rock, it's notable that this spinoff might not feature Dom at all. Universal would be foolish not to pursue every avenue possible when it comes to milking the series that started in 2001.
Back In The Driving Seat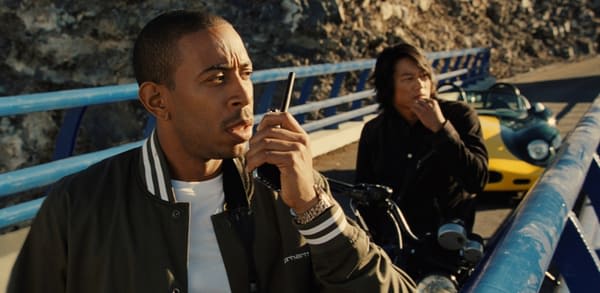 If ten films isn't enough to whet your appetite, could the Fast series pull its very own Star Wars and branch into anthology territory? We have seen Marvel deploy a similar tactic with its MCU, drafting solo films for its heroes before bringing them together under the same umbrella. While immensely popular, does the #FastandFurious series really have enough backing behind it to warrant spin-offs for Letty and Roman, or could we even bring back the likes of Bow Wow or resurrect Gal Gadot's Gisele?
Speaking of untimely demises, fans are already wondering whether Sung Kang's Han could return to the series after the reveal he was apparently killed by Shaw at the end of Fast & Furious 6. (Which led right into Tokyo Drift.) If Han really is coming back, an anthology film could explain his absence, and possibly repair the convoluted timeline.
With a record-breaking box office surge and a (now) stellar franchise, the news of a spinoff has been expected since Diesel's comments. It is no coincidence that a Hobbs/Shaw feature is the first idea in the pipeline, especially considering that franchise's peak is heralded as Fast Five and with it the introduction of the Rock to the series.
As Fate has grossed over $685 million in only two weeks, there is certainly plenty of tread on the tires to put a few more miles on the clock – personally I would love to just hear Helen Mirren's cockney accent in a spinoff focused on Magdalene Shaw.
[Source: Deadline]