Geeks is powered by Vocal creators. You support
Rachel Carrington
by reading, sharing and tipping stories...
more
Geeks is powered by Vocal.
Vocal is a platform that provides storytelling tools and engaged communities for writers, musicians, filmmakers, podcasters, and other creators to get discovered and fund their creativity.
How does Vocal work?
Creators share their stories on Vocal's communities. In return, creators earn money when they are tipped and when their stories are read.
How do I join Vocal?
Vocal welcomes creators of all shapes and sizes. Join for free and start creating.
To learn more about Vocal, visit our resources.
Show less
'The Path To Equality Is Rarely Easy': Daniel Dae Kim And Grace Park Exit 'Hawaii Five-0' Over Alleged Racial Pay Gap
Daniel Dae Kim and Grace Park have been a part of the 2010 remake of Hawaii Five-0 since its first season — but, much to fans' dismay, they won't be returning to reprise their roles in Season 8.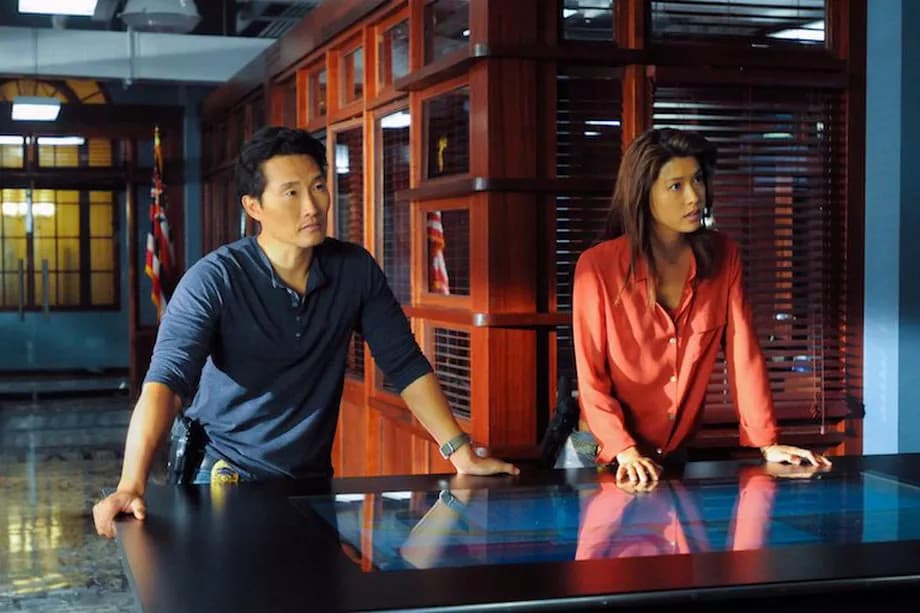 Daniel Dae Kim and Grace Park have been a part of the 2010 remake of Hawaii Five-0 since its first season — but, much to fans' dismay, they won't be returning to reprise their roles in Season 8. Both Kim and Park were seeking pay equal to that earned by series stars Alex O'Loughlin and Scott Caan, but CBS's offer was 10 to 15 percent less, according to Variety. Both actors chose to exit the series.
Kim reached out of his fans on his Facebook page on Wednesday morning to confirm the news: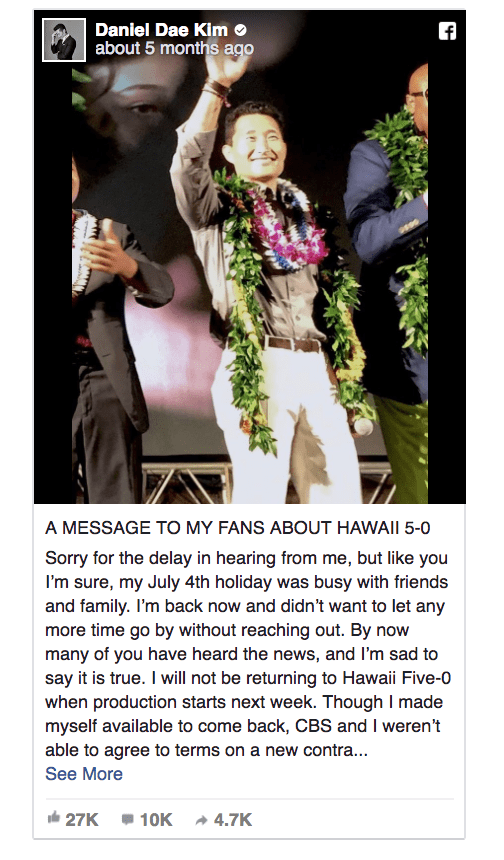 Here's the full statement:
Sorry for the delay in hearing from me, but like you I'm sure, my July 4th holiday was busy with friends and family. I'm back now and didn't want to let any more time go by without reaching out. By now many of you have heard the news, and I'm sad to say it is true. I will not be returning to Hawaii Five-0 when production starts next week. Though I made myself available to come back, CBS and I weren't able to agree to terms on a new contract, so I made the difficult choice not to continue.
As sad as it feels to say goodbye, what I feel most is gratitude. I am so deeply thankful to our crew, writers and everyone associated with the show – and especially the cast, who have been nothing but supportive through this entire process. They and the crew have been my second family for seven years and I wish them nothing but success for season 8 - and beyond.
I also want to say thank you to Peter Lenkov, Alex Kurtzman, Roberto Orci and everyone at CBS. I will always be grateful for their faith in me to bring Chin Ho Kelly to life. As an Asian American actor, I know first-hand how difficult it is to find opportunities at all, let alone play a well developed, three dimensional character like Chin Ho. I will miss him sincerely.
What made him even more special is that he was a representative of a place my family and I so dearly love. It has been nothing short of an honor to be able to showcase the beauty and people of Hawaii every week, and I couldn't be prouder to call these islands home. To my local community, mahalo nui loa.
Finally, I want to thank all of you, the fans. I've read your messages and I can't tell you how much they've meant to me. I never, ever forget that YOU are the reason Hawaii Five-0 is the success that it is, and interacting with you online and in person around the world(!) has been one of the greatest joys of this entire experience. I'm so sorry we won't be continuing this journey together.
I'll end by saying that though transitions can be difficult, I encourage us all to look beyond the disappointment of this moment to the bigger picture. The path to equality is rarely easy. But I hope you can be excited for the future. I am. 5-0 continues on after one of its strongest seasons. I've got new acting projects on the horizon, and as a producer, my company, 3AD, has its first show, THE GOOD DOCTOR, set to air this fall on ABC. I hope you'll tune in. There's a lot to look forward to and I'll be sure to share it with you. In the meantime,
Aloha, thank you and Happy Independence Day!
-DDK
Though Kim didn't go into details about the salary dispute, he has been outspoken about the difference in pay for actors of color in the past. Just last year, he spoke with the New York Times about those difficulties:
"The harsh reality of being an actor is that it's hard to make a living, and that puts actors of color in a very difficult position."
Back in 2015, Kim pointed out the lack of Asian characters in Hollywood by sharing a Deadline article on his Twitter page:
Both Daniel Dae Kim and Grace Park showcased their incredible talents to the fullest on Hawaii Five-0, taking on some of the grittiest storylines. To pay either actor less for doing more, if that's indeed the case, is unjust and reprehensible. Their departures are certainly Hawaii Five-0's loss.