The Top 10 Most Anticipated Movies of 2018
The new year is already looking bright!
If you're like many people in the world, you would say that 2017 hasn't exactly been the kindest to mankind. But fear not, if these movies are an indication of how the new year will be, we are in for a treat. Without further adieu, here are the top 10 most anticipated movies coming out in 2018! Our favorite superhero family makes their big screen return!
10. 'Aquaman'
Who doesn't love a good superhero movie, right?

Jason Momoa stars as Aquaman in this Warner Bros. action packed production based on the long-running DC Comics series. Fans have been waiting for this unique comic book character to have it's debut on the big screen and it looks like they won't have to wait to much longer. While he's no Batman by a long shot, I would advise you not to put Aquaman in the corner just yet. His story is just as intriguing and captivating as his DC comic colleagues' and promises to make a big splash with characters like Amber Heard as Aquaman's love interest Mera, and Nicole Kidman playing Atlanna, Arthur Curry's mother and former queen of Atlantis. Directed by James Wan, Aquaman is due in theaters December 21, 2018.
Description: Arthur Curry learns that he is the heir to the underwater kingdom of Atlantis, and must step forward to lead his people and to be a hero to the world.

(At the time of this post, no official trailer has been released.)

9. 'Annihilation'
Natalie Portman
continues to prove why she's one of the best actors in the industry today starring in
Annihilation
, the upcoming sci-fi action film that will keep you on the edge of your seat, whether you're a sci-fi fan or not. This suspenseful adventure follows a group of soldiers entering a dangerous environmental disaster zone, with only one coming back barely alive. To save his life, the man's wife, played by Portman who is a biologist, volunteers for a second expedition into the zone to figure out what caused the damage.
Gina Rodriguez
also makes an appearance as an anthropologist, joining the effort to find answers in the disaster zone.
Written and directed by Alex Garland, based on the novel of the same name by Jeff VanderMeer, Annihilation is due in theaters February 23, 2018.
Description: A biologist signs up for a dangerous, secret expedition where the laws of nature don't apply.
8. 'Fantastic Beasts: The Crimes of Grindelwald'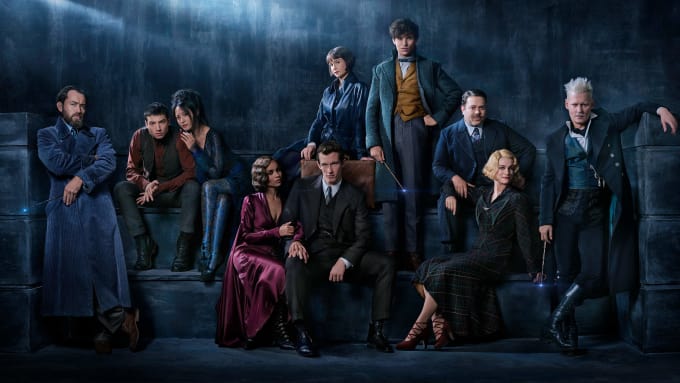 The world of magic has opened it's doors again! The new fantasy film drama Fantastic Beasts: The Crimes of Grindelwald will serve as a sequel in the Fantastic Beasts series and the tenth overall in J. K. Rowling's Wizarding World. It features an ensemble cast that includes Eddie Redmayne, Katherine Waterston, Dan Fogler, Alison Sudol, Ezra Miller, Johnny Depp, Jude Law, Zoë Kravitz, Callum Turner, and Claudia Kim. The movie follows Newt Scamander and Albus Dumbledore as they attempt to take down the dark wizard Gellert Grindelwald, as they face new threats in a more divided wizarding world. Directed by David Yates and written by J.K. Rowling, this fantasy adventure is due to bring magic back to the theaters on November 13, 2018.

7. 'Jurassic World: Fallen Kingdom'
If you're a fan of the entire Jurassic World film franchise (including the older films) you better saddle up and get ready for another wild sci-fi adventure in Jurassic World: Fallen Kingdom. The sequel to wildly successful Jurassic World (2015), also has a third installment to look forward to (date TBA).

Chris Pratt, Bryce Dallas Howard, and B. D. Wong will reprise their roles from the previous film, with James Cromwell, Ted Levine, Justice Smith, Geraldine Chaplin, Daniella Pineda, Toby Jones, Rafe Spall, and Isabella Sermon joining the cast. Jeff Goldblum will reprise his role as Dr. Ian Malcolm from the original film and its 1997 sequel.
The film features Derek Connolly and Jurassic World director Colin Trevorrow both returning as writers, with Trevorrow and original Jurassic Park director Steven Spielberg acting as executive producers. Directed by J. A. Bayona, the Jurassic adventure continues in theaters on June 22, 2018.
Description: When the island's dormant volcano begins roaring to life, Owen and Claire mount a campaign to rescue the remaining dinosaurs from this extinction-level event.
6. 'Black Panther'
Fans of the Marvel universe are going to be in for a treat with this all-star class of actors. The upcoming superhero film based on the Marvel Comics character of the same name, Black Panther is set to make its glorious entrance unto our screens in 2018 and the trailer alone makes you get excited. Produced by Marvel Studios and distributed by Walt Disney Studios Motion Pictures, it is intended to be the eighteenth film in the Marvel Cinematic Universe.
The cast of includes Chadwick Boseman as T'Challa aka Black Panther alongside Michael B. Jordan, Lupita Nyong'o, Danai Gurira, Martin Freeman, Daniel Kaluuya, Letitia Wright, Winston Duke, Angela Bassett, Forest Whitaker, and Andy Serkis. In Black Panther, T'Challa returns home after the death of his father to take his rightful place as the new king of Wakanda, but finds his sovereignty challenged by a long-time adversary. Directed by Ryan Coogler, from a screenplay by him and Joe Robert Cole the Black Panther makes his mark in theaters February 16, 2018.
5. 'The Incredibles 2'
It's been 13 years since the Parr family fought off Syndrome and his robots to save the city of Metroville in the animated classic and now the
Incredibles 2
got the green light and a teaser trailer to put our minds at ease. The highly anticipated sequel will be making its long-awaited return in 2018 and Millennials like myself are bursting with excitement!
The sequel follows Mr. Incredible, (Bob Parr) is left to care for Jack-Jack while Helen (Elastigirl) is out saving the world.
Directed by Brad Bird, the most incredible family in the world makes their return in theaters June 15, 2018, with an IMAX release included!
4. 'Deadpool 2'
For a trailer to have a bunch of comments like "instant classic" attached to it really says a lot about this new superhero that captivated America's heart by how funny, gritty, and un-apologetically real his character is. Ryan Reynolds reprises his role alongside Morena Baccarin, T.J. Miller, Leslie Uggams, Brianna Hildebrand, Stefan Kapičić, Zazie Beetz, Josh Brolin, and Jack Kesy in the upcoming Marvel produced, comedy superhero film Deadpool 2. This movie is undoubtedly a fan favorite with the shocking success of the first movie.

Description: After surviving a near fatal knee boarding accident, a disfigured guidance counselor (Wade Wilson) struggles to fulfill his dream of becoming Poughkeepsie's most celebrated French Bulldog breeder while also learning to cope with an open relationship. Searching to regain his passion for life, as well as a new stuffed unicorn, Wade must battle ninjas, tight assed metal men, and babysit a group stereotypical side characters as he journeys around the world to discover the importance of family, friendship, and creative outlets for his very open-minded sex life. He manages to find a new lust for being a do-gooder, a sparkly Hello Kitty backpack, all while earning the coveted coffee mug title of World's Best 4th Wall Breaking Superhero.
Directed by David Leitch from a script by Rhett Reese and Paul Wernick, this superhero is set to battle his way back to theaters June 1, 2018.

3. 'Ocean's 8'
It's the ladies' turn to show us what they got! Featuring a star studded ensemble cast of women, Ocean's 8 is both a sequel and an all-female soft reboot of the Ocean's Trilogy and a spin-off of Ocean's 11. The high stakes action packed comedy follows Debbie Ocean as she gathers a crew to attempt an impossible heist at New York City's yearly Met Gala. The powerhouse cast includes Sandra Bullock, Cate Blanchett, Anne Hathaway, Rihanna, Mindy Kaling, Awkwafina, Sarah Paulson, and Helena Bonham Carter. You can catch this epic female-lead heist when it comes to theaters June 8, 2018.

2. 'A Wrinkle in Time'
If you haven't seen this trailer yet, please take a moment and press play (click above). If the imagery isn't enough to spark a sense of excitement for
A Wrinkle In Time
then I don't know what will. This sci-fi adventure film directed by Ava DuVernay from a screenplay written by Jennifer Lee, and based on the 1962 novel of the same name by Madeleine L'Engle will bring back the wonder of childhood. The film stars
Oprah Winfrey
,
Reese Witherspoon
,
Mindy Kaling
,
Gugu Mbatha-Raw
,
Michael Peña
,
Storm Reid
,
Zach Galifianakis
, and
Chris Pine
.
Go on this epic fantasy adventure when it hits theaters
March 9, 2018
.
Description: After the disappearance of her scientist father, three peculiar beings send Meg, her brother, and her friend to space in order to find him.
1. 'Solo: A Star Wars Story'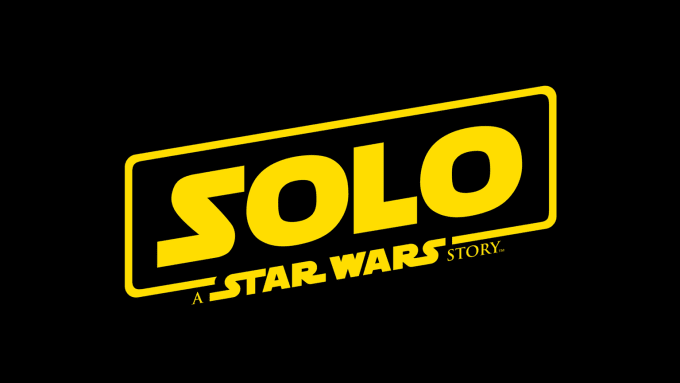 You didn't think I was going to do a list like this and not include an upcoming Star Wars movie?!
The saga continues with Han Solo and Chewbacca's adventures before joining the Rebellion, including their early encounters with Lando Calrissian. The film stars Alden Ehrenreich as Solo, alongside Woody Harrelson, Emilia Clarke, Donald Glover, Thandie Newton, Phoebe Waller-Bridge, Joonas Suotamo, and Paul Bettany.
While an official trailer has yet to be released, this isn't putting a damper on the excitement for the movie. Due out May 25, 2018, we won't have to wait much longer!
Follow us on Twitter for the latest film updates!