Geeks is powered by Vocal creators. You support
Tom Chapman
by reading, sharing and tipping stories...
more
Geeks is powered by Vocal.
Vocal is a platform that provides storytelling tools and engaged communities for writers, musicians, filmmakers, podcasters, and other creators to get discovered and fund their creativity.
How does Vocal work?
Creators share their stories on Vocal's communities. In return, creators earn money when they are tipped and when their stories are read.
How do I join Vocal?
Vocal welcomes creators of all shapes and sizes. Join for free and start creating.
To learn more about Vocal, visit our resources.
Show less
This Heart's On Fire: Heart Rates Show That We Don't Watch 'Game Of Thrones' For Its Action Scenes
There is no denying that HBO's Game of Thrones is a heart-pounding spectacle week after week, but just what is it about the world of Westeros that gets our tickers beating so fast?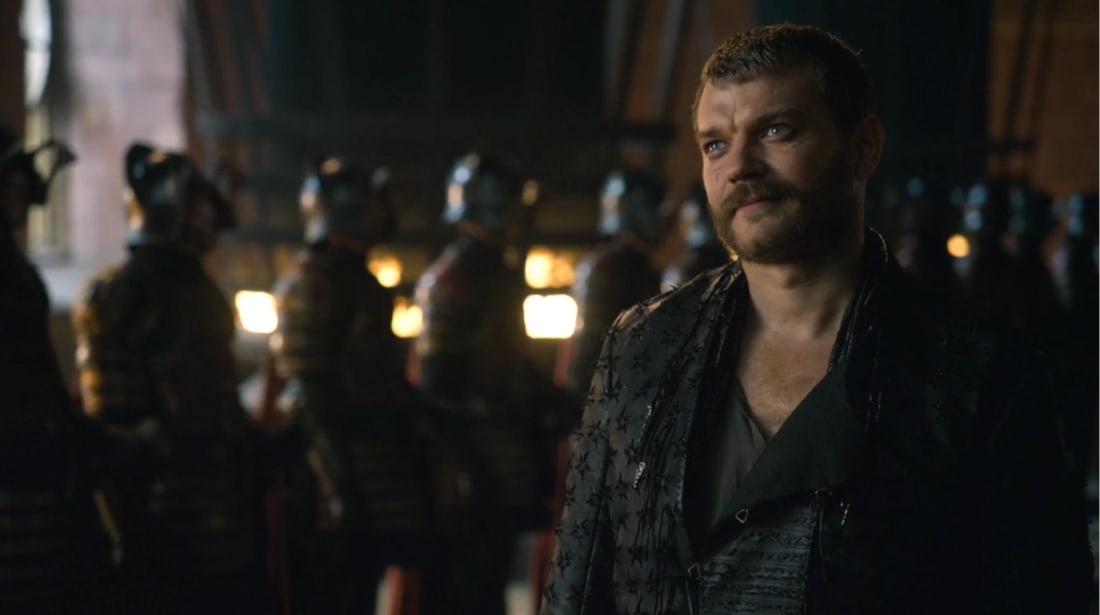 There is no denying that HBO's Game of Thrones is a heart-pounding spectacle week after week, but just what is it about the world of Westeros that gets our tickers beating so fast? From sprawling scenes of cinematic greatness to dramatic meetings of minds, there has been something for everyone in our non-stop trip to the Seven Kingdoms in Season 7 and no shortage of pulse-quickening quality.
However, new research conducted shows that it takes more than a diving dragon or some pounding pyrotechnics to get us hot underneath our winter furs and chainmail. It appears that us refined fans of the fantasy feat prefer a good bit of suspense over an outdoor flambé of Lannister soldiers.
My heart skips a beat.
According to AppleInsider and an app called Cardiogram, the script is mightier than the sword when it comes to #GameofThrones. Cardiogram isn't just useful to clock early signs of heart disease, the app conveniently has a feature called "What Game of Thrones does to your Heart Rate." Before those infamous titles begin to roll, the app reminds us Thrones fans to activate the tech and let science do the rest. Around 300 people were tested across the first four episodes of Season 7, and the the results are in for which five moments set our pulses racing the most.
Obviously, Jaime Lannister steals the top spot with 91 beats per minute thanks to nearly giving us a heart attack during his suicidal charge at Queen Daenerys in "The Spoils of War." This was interestingly followed by Arya Stark practicing her "No One" persona with that Frey massacre at 83.2 beats per minute in the premiere. Elsewhere, we were equally enamored with Jon and Daenerys meeting as well as Euron's proposal to Cersei Lannister, which clocked in at 83 beats per minute. Finally, Dany's interrogation of Varys "The Spider" rounds of the famous five with 76 beats per minute.
While some of the above scenes may not have seemed particularly intense, the unpredictable nature of the likes of Daenerys and Euron may have lured us into a false sense of security that someone close to us was up for the chop. Over the years, Game of Thrones has become a master at delivering those shocking twists like the Red Wedding when we least expect it.
Some may still tune in for the death and destruction of the Seven Kingdoms, but apparently erotic pornography, tense wars of words, and just a stroll through Winterfell can also keep our interests piqued. The stats show that we would presumably rather see Jaime and Olenna exchange barbs than Euron and Yara cross swords. Now, with just two episodes left and some snowy swansongs surely coming our way, it will be interesting to see if our Apple Watches haven't exploded when monitoring our heart rates by the time Season 7 wraps up its Ice and Fire foray for another year.
(Source: AppleInsider)