Geeks is powered by Vocal creators. You support
Dustin Murphy
by reading, sharing and tipping stories...
more
Geeks is powered by Vocal.
Vocal is a platform that provides storytelling tools and engaged communities for writers, musicians, filmmakers, podcasters, and other creators to get discovered and fund their creativity.
How does Vocal work?
Creators share their stories on Vocal's communities. In return, creators earn money when they are tipped and when their stories are read.
How do I join Vocal?
Vocal welcomes creators of all shapes and sizes. Join for free and start creating.
To learn more about Vocal, visit our resources.
Show less
'This is Beyond Devastating:' The Entertainment Industry Comes Together For Hurricane Harvey Relief
The city has become the center of attention after Hurricane Harvey made a devastating blow to the city and surrounding areas.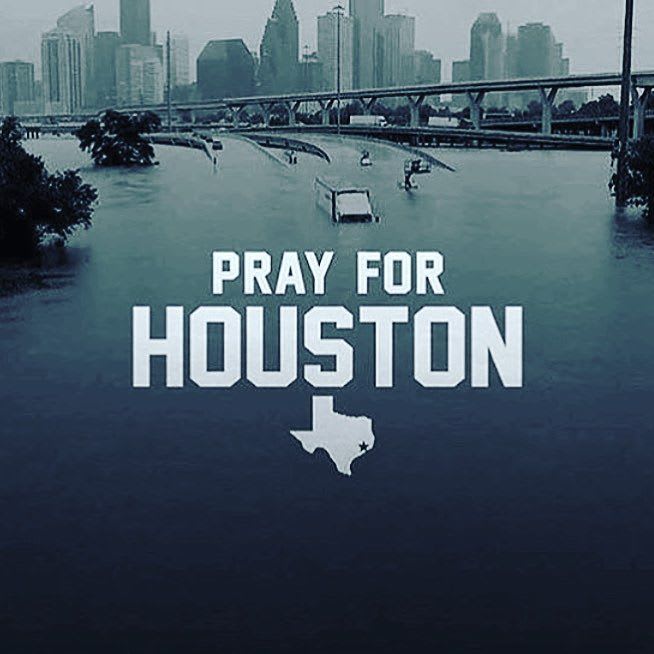 "This is beyond devastating. Truly heartbroken for my home town" proclaimed Hillary Duff, the 29-year-old singer-actress who was born and raised in Houston, Texas. The city has become the center of attention after Hurricane Harvey made a devastating blow to the city and surrounding areas. The primary damage was caused by substantial flooding, but the storm also tore many areas apart with sustained winds exceeding 100 mph.
Within hours, Houston, Rockport, Corpus Christi and other cities located in the eye of the storm found themselves devastated by the hurricane's sheer power and amount of rainfall. As some clouds began to clear, a community came together, assisting one another in their hour of need. Now, another set of eyes have turned to those affected by the storm: Hollywood.
Actors ranging from Sandra Bullock to Jamie Foxx have stepped forward in aiding with the relief efforts. Video game companies like Bungie have joined in, offering ways for their communities to give back, and showing that Houston will not stand alone as it rebuilds. Coldplay has stepped out in support of Houston with some emotional tweets and outpouring support.
Other celebrities, too, have spoken out, like stand-up and big-screen comedian Kevin Hart. He has come out on Instagram to call upon other stars to donate, and to use the power of social media to bring more awareness to the aid needed.

DJ Khaled is one of those to accept Kevin Hart's challenge by announcing his donations to Houston on Twitter.

Other actors, such as Dwayne "The Rock" Johnson, have gone to social media in order to show their support for victims. The Rock tells his own story of hurricane devastation and asks his fans to help donate what they can.

Meanwhile, musician Chris Young has posted a video on Twitter stating his outpouring of support, along with a sizable donation to victims of the hurricane.
There is also pop-icon Lady Gaga, who is obviously known as a sensational singer, but also a humanitarian by her friends, family and acquaintances. She's among the many seeking to help Houston recover as the storm begins to die down.

Finally, there are sports celebrities joining in. Houston Texans' football player JJ Watt has been helping bring out notice about a donation charity called "YouCaring.com."

So how can you help? Easy! You can head to websites such as YouCaring.com, the National Red Cross, Salvation Army, and you can even head over to places such as Bungie's Bungie Store in order to help donate to the Bungie Foundation and Direct Relief in order to aid those in need by purchasing a relief effort pin.
Just know Houston, you aren't alone, and we all will stand with you as you recover. So let's do our part, let's help give back and aid those in need.