Geeks is powered by Vocal creators. You support
Tom Chapman
by reading, sharing and tipping stories...
more
Geeks is powered by Vocal.
Vocal is a platform that provides storytelling tools and engaged communities for writers, musicians, filmmakers, podcasters, and other creators to get discovered and fund their creativity.
How does Vocal work?
Creators share their stories on Vocal's communities. In return, creators earn money when they are tipped and when their stories are read.
How do I join Vocal?
Vocal welcomes creators of all shapes and sizes. Join for free and start creating.
To learn more about Vocal, visit our resources.
Show less
Three's A Crowd: 'Thor: Ragnarok' Image Teases The Fate Of The Warriors Three
As the storm clouds gather and the lighting prepares to strike for a third time, the mighty Thor is heading back to Asgard and beyond for his next solo film.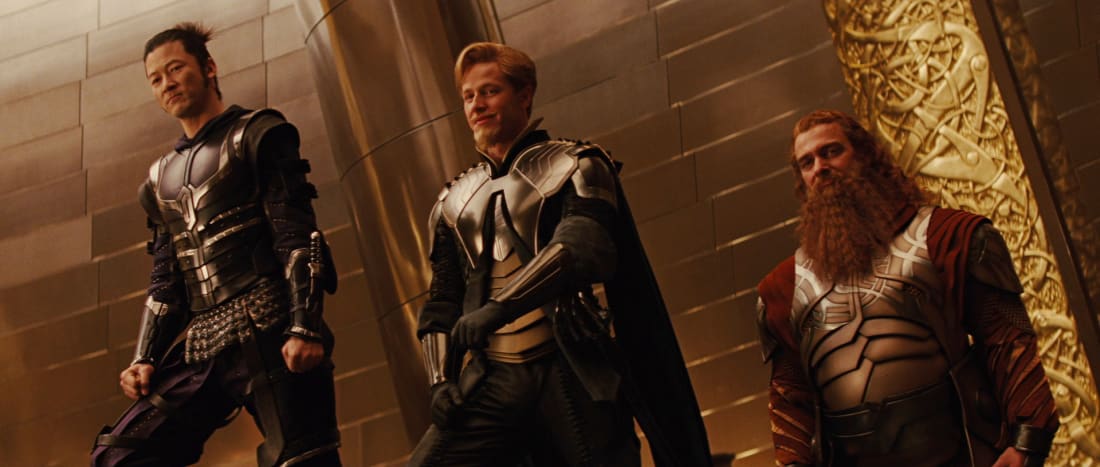 As the storm clouds gather and the lighting prepares to strike for a third time, the mighty Thor is heading back to Asgard and beyond for his next solo film. With a rocking soundtrack and an all-star cast, Chris Hemsworth will once again lead the way in #ThorRagnarok in what could be our hero's most dangerous outing yet.
Among new additions like the blue beard of Jeff Goldblum, Cate Blanchett's ornate headwear, and a talking Hulk, director #TaikaWaititi looks set to tie up a few loose ends from the days of Asgard past. In particular, Ragnarok will once again see the return of Thor's drinking buddies, the Warriors Three, and reveal what they've been doing all this time.
One Is The Loneliest Number
Reduced to minor roles in Kenneth Branagh's Thor and missing most of the action in Thor: The Dark World, the trio of Norse warriors have inadvertently become the butt of the MCU's jokes. Since they were a huge part of Marvel's Thor comic books, fans felt a little left out in the cold of Jotunheim when it came to how the franchise has handled the fan-favorite characters. Worry not though, my fearless friends, we now have our first look at (some of) the triumphant trio in action in Ragnarok.

Hot off the movie's promotional campaign, a new image shows Tadanobu Asano preparing for battle once more as the bearded Hogun.
But, where's everybody else? With Hogun the only member of the team we have seen so far, who is to say that Zachary Levi's Fandral and Ray Stevenson's Volstagg haven't already perished? Worryingly, the still of Asano standing in front of a band of Asgardian soldiers does very little to dispel the rumor that he and his comrades are destined for the Asgard graveyard before the credits roll.
Fans have already guessed that the destruction of Asgard seen in the trailer could also herald the end of the Warrior's Three. Waititi has maintained that he wants his Thor film to feel like a "standalone" away from its predecessors, and one way to make a mark is to kill off some major famous faces. With the home of the gods almost certainly set for some major losses, the Warriors Three may be destined for an early bedtime before we ever really get to know them.
It has been no secret that the threequel will address what has happened/will happen to the Warriors Three, but also that Waititi will also bring back Jaimie Alexander as Lady Sif. While it looks like the writing's on the wall for the men, here's hoping Sif can escape long enough to put her womanly whiles on Thor.
With only weeks until the God of Thunder once again wields Mjölnir (albeit briefly), Disney's comic book powerhouse is preparing for another trip to the cosmos with one of the most ambitious movies to hit the MCU. Here's hoping that Waititi can Hulk smash Ragnarok into some serious box office takings when it hits cinemas on November 3.