Geeks is powered by Vocal.
Vocal is a platform that provides storytelling tools and engaged communities for writers, musicians, filmmakers, podcasters, and other creators to get discovered and fund their creativity.
How does Vocal work?
Creators share their stories on Vocal's communities. In return, creators earn money when they are tipped and when their stories are read.
How do I join Vocal?
Vocal welcomes creators of all shapes and sizes. Join for free and start creating.
To learn more about Vocal, visit our resources.
Show less
Top 10 Actors Who Played Multiple Comic Book Characters
Actors who played multiple comic book characters proved that you can make something out of yourself in one genre alone.
Who says you can only have one iconic role? Welcome to WatchMojo.com, and today we'll be counting down our picks for "Top 10 Actors Who Played Multiple Comic Book Characters."
For this list, we'll be looking at actors who have brought to life more than one comic book character on the big screen and ranking them based on how high-profile the roles were, as well as how many they've had in all. The performances will be taken into account, but not necessarily the quality of the films themselves.
Subscribe to WatchMojo—Ranking Pop Culture Since 2006
#10: Aaron Taylor-Johnson as Kick-Ass & Quicksilver "Kick-Ass" Franchise (2010-13) & the MCU (2008-)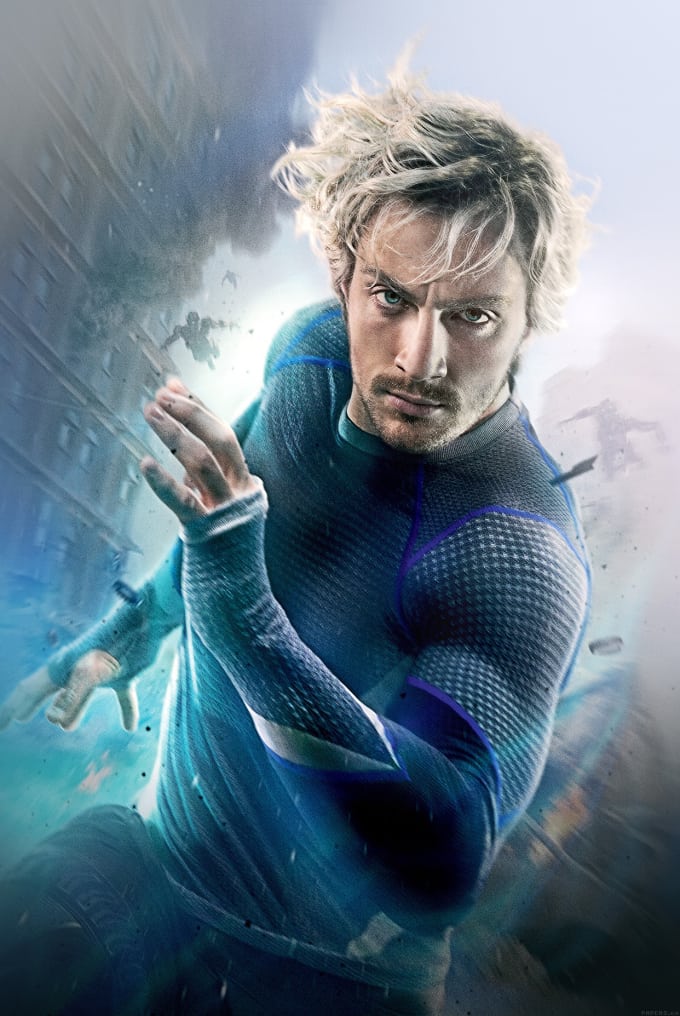 This English actor first donned the tights in 2010 as the titular Kick-Ass in the live-action adaptation of Mark Millar's hyper violent and grounded superhero comic book of the same name. And he did it in the company of multi-character comic book movie actor, Nicolas Cage, who went from Ghost Rider to Big Daddy! This was before Taylor-Johnson bulked up and, emphasizing his geekier qualities, he made for a perfect Dave Lizewski. Though his tenure as Quicksilver in the MCU was sadly short-lived, he nonetheless left a lasting impression and made a true hero's exit.

#9: Tom Hardy as Bane & Venom "The Dark Knight Trilogy" (2005-12) & "Venom" (2018)
After working with Dark Knight director Christopher Nolan on Inception, Tom Hardy was cast as Bane, the villain who broke Batman—and he proved that the character doesn't need comic book super-steroid venom to be a terrifyingly intimidating physical force. Speaking of Venom, Hardy has also donned the mantle of the Marvel villain/antihero, in a film that aimed to redeem the character following the disappointment of Spider-Man 3. Few actors can say that they have two big name characters of this caliber on their résumé, earning Hardy a spot on our list.
#8: Michael B. Jordan as Human Torch & Erik 'Killmonger' Stevens "Fantastic Four" (2015) & the MCU (2008-)
We should consider ourselves lucky that Michael B. Jordan was willing to return to the superhero genre after the mess that was his first comic book outing. In Jordan's defense, his performance had nothing to do with Josh Trank's reboot becoming the train wreck it did—he was actually enjoyable in the role of Johnny Storm. What really earned Jordan a spot on our list however, was his turn in Black Panther as the prodigal son of Wakanda, Erik "Killmonger" Stevens. Arguably one of the best and most nuanced villains in the MCU to date, Killmonger was physically imposing, stylish, and wonderfully complex. Jordan truly delivered the goods with this role.
#7: Hugo Weaving as V & Red Skull "V for Vendetta" (2005) & the MCU (2008-)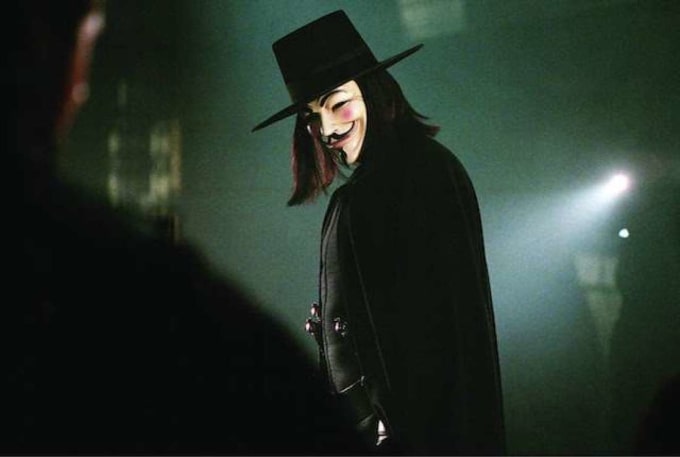 This English-Australian actor has mastered the art of playing commanding characters. Though perhaps best known as Agent Smith in The Matrix trilogy, he won the hearts of cinemagoers and comic book lovers alike with his portrayal of Alan Moore's heroic anarchist/revolutionary, V. It takes a lot of skill to deliver a powerful performance from behind a mask, but he did just that opposite Natalie Portman. In 2011, however, he returned to his villainous ways, playing the arch nemesis of Captain America, Johann Schmidt / Red Skull. He nailed the menacing, deeply evil character, and his appearance post-transformation? Chilling and straight from the comics.

#6: Michelle Pfeiffer as Catwoman & Janet van Dyne, Tim Burton's "Batman" Franchise (1989-92) & the MCU (2008-)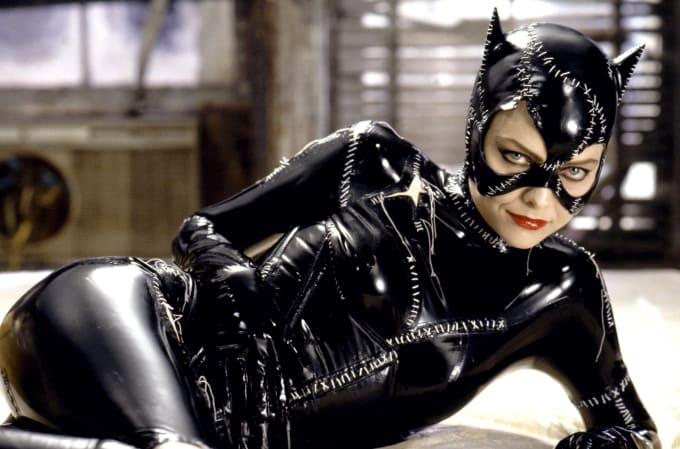 There's something really nice about seeing the same actor appear in two different comic book movies that are separated by a 25-year gap. With her unforgettable performance as Catwoman in Tim Burton's Batman Returns, Michelle Pfeiffer earned a place in the pantheon of pop culture icons. Flash forward to 2018, and she's once again bringing a classic comic book character to life—this time as the original Wasp, Janet van Dyne. Though it goes without saying, Pfeiffer delivered yet another excellent performance. Honestly, one of the only criticisms we have is that Ant-Man and the Wasp didn't give her enough screen time!

#5: Ben Affleck as Daredevil & Batman "Daredevil" (2003) & the DCEU (2013-)
Poor Ben Affleck. He's an undeniably talented actor and director, but as far as superhero movies are concerned, he seems incapable of a homerun. Daredevil was sadly released before Hollywood really figured out a winning formula for superhero movies. Though it was generally disappointing and has aged poorly, Affleck was actually solid in the role. Despite the devil of Hell's Kitchen haunting him, he bravely agreed to play Batman in DC's cinematic universe. While the films haven't fared well with critics, and we would've liked to have seen better writing behind the character, Ben was honestly excellent as both Batman and Bruce Wayne.
#4: Michael Keaton as Batman & Vulture, Tim Burton's "Batman" Franchise (1989-92) & the MCU (2008-)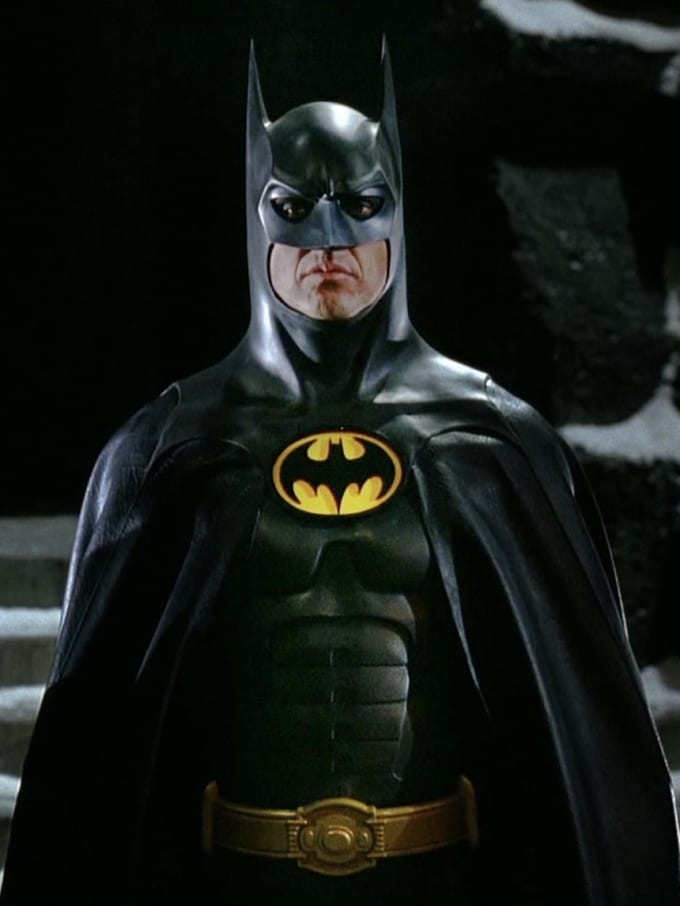 Speaking of actors who did the mantle of Batman proud, how about this household name? Michael Keaton proved himself to be a worthy Batman and Bruce Wayne—despite initial public trepidation about the casting choice. Flash forward to 2017, and Keaton proved yet again that he's got a knack for bringing comic book characters to life. As far as MCU villains go, Keaton's Vulture was a breath of fresh air. While most are trying to take over the world, he was grounded in more earthly, everyday concerns. He was a relatable villain made even more relatable thanks to Keaton's believable performance.

#3: Ryan Reynolds as Hannibal King, Deadpool, Green Lantern & Nick Walker "Blade" Franchise (1998), "X-Men" Franchise (2000-), "Green Lantern" (2011) & "R.I.P.D." (2013)
This Canadian actor doesn't quit and he's got a colorful résumé to prove it. But every time he got saddled with a stinker-in-the-making, he nonetheless turned in a likable performance. Reynolds first appeared as Hannibal King in Blade: Trinity. Then in 2009, he played a bastardized version of Wade Wilson in the much-maligned X-Men Origins: Wolverine, only to follow that up with the colossal bomb that was Green Lantern. Then in 2013, he played Nick Walker in R.I.P.D. because hey… why not? You'd think he'd have sworn off comic book movies, but he kept pushing for a proper Deadpool movie, and now… he's easily one of the most beloved actors in the genre.
#2: Josh Brolin as Jonah Hex, Agent K, Cable & Thanos "Jonah Hex" (2010), "Men in Black 3" (2012), "X-Men" Franchise (2000-) & the MCU (2008-)
We're going to level with you… this one kind of snuck up on us. Josh Brolin's first comic book movie role was a starring one, just not in a very good film. He starred opposite Megan Fox, John Malkovich, and Michael Fassbender (in a super weird secondary villain role), as the titular Jonah Hex in a film that totally tanked. But then, in 2012, he played a Young Agent K in the third Men in Black film and stepped into Tommy Lee Jones' sizable shoes with remarkable grace. It's in the MCU and with Fox that he's made the most significant impressions, however, playing both Cable and Thanos in two of 2018's biggest comic book movies. 
#1: Chris Evans as Human Torch, Casey Jones, Jake Jensen, Lucas Lee, & Captain America "Fantastic Four" Franchise (2005-07), "TMNT" (2007), "The Losers" (2010), "Scott Pilgrim vs. the World" (2010) & the MCU (2008-)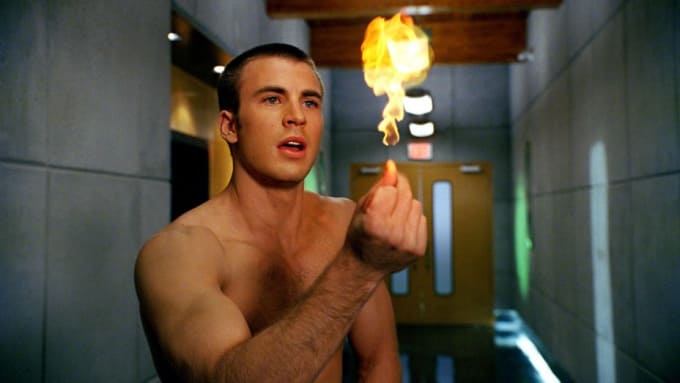 All hail Chris Evans, an actor who's honestly made a career in the genre. Evans' origins in comic book movies might be humble, but however quick you might be to dismiss Fox's Fantastic Four movies, you can't deny that he made for a likable and charming Johnny Storm. Three years after lending his voice to Casey Jones in the computer animated TMNT, he played two minor comic book characters in the Vertigo adaptation, The Losers, and as an evil ex in Scott Pilgrim vs. the World, before finally joining the big leagues as none other than Captain America. In the role, he has become one of the most beloved big screen heroes of our time. Chris Evans, we salute your contributions to the genre!