Geeks is powered by Vocal creators. You support
Jon Dobbin
by reading, sharing and tipping stories...
more
Geeks is powered by Vocal.
Vocal is a platform that provides storytelling tools and engaged communities for writers, musicians, filmmakers, podcasters, and other creators to get discovered and fund their creativity.
How does Vocal work?
Creators share their stories on Vocal's communities. In return, creators earn money when they are tipped and when their stories are read.
How do I join Vocal?
Vocal welcomes creators of all shapes and sizes. Join for free and start creating.
To learn more about Vocal, visit our resources.
Show less
Top 10 Books of 2018
According to Me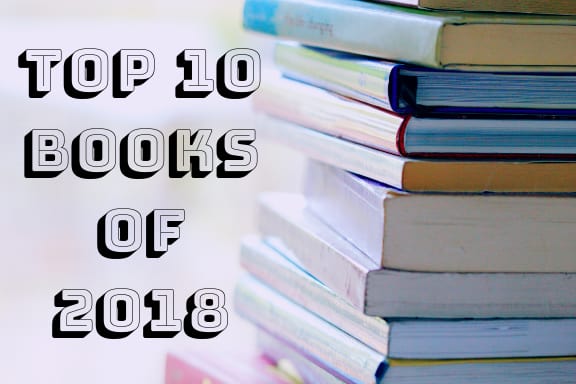 2018 is done. It's over. There were lots of downs, some ups, and a whole crate full of mehs. Despite all of that, myself and a few others were able to get a whole lot of reading done. 
Unlike my Top 10 Books of 2017, I've decided to stick to the books that gave me some joy through the year and not on runners-up, fancy covers, or those I didn't like. I get enough negative on a daily basis, I could use a little more positive.
Read up. Let me know what you think. Buy the books you think you'd like, leave reviews, follow the authors on Twitter. Do what you got to do. 
Happy New Year.
The Chalk Man by C.J Tudor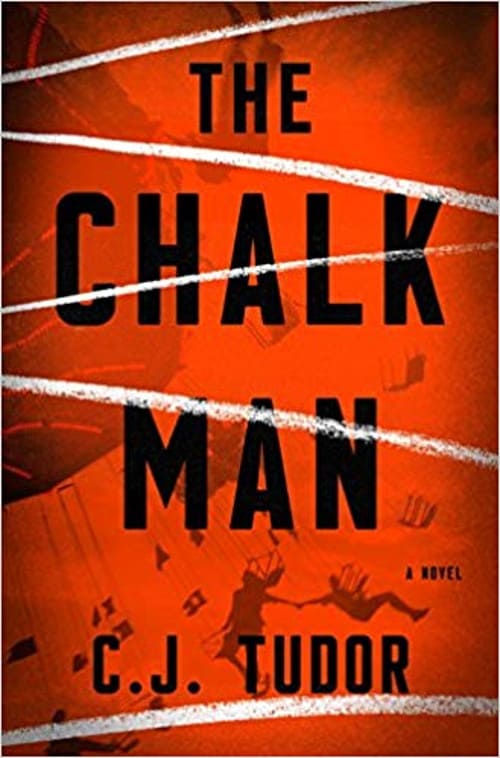 I hear a lot of people comparing Tudor to Stephen King, and with The Chalk Man I can see why. 
The story alternates between present day and flashbacks, both of which are intricately sculpted to draw the mystery out. It's a fun ride that takes us through the complicated relationships of childhood friends and a mystery that brings them back together after long years apart.
A well-written and quick read that is truly worth your time.  
Final Girls by Riley Sager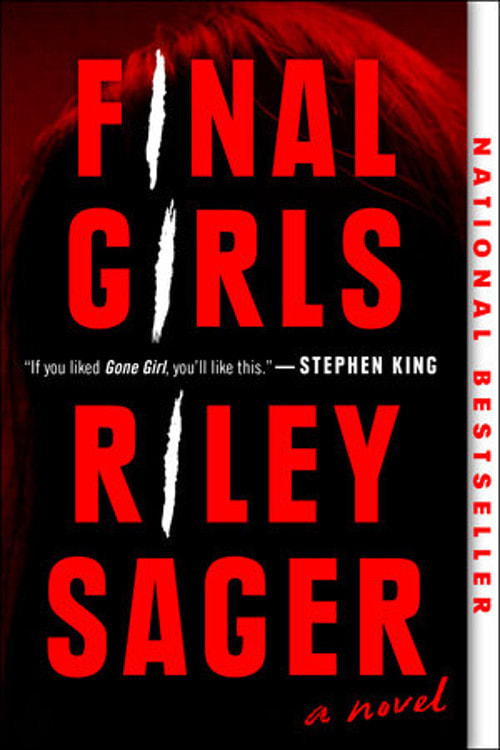 Perhaps the best premise of all the books I've read this year, Final Girls lives up to the hype. In the same vein as Behind the Mask: The Rise of Leslie Vernon, we get a different view of the archetypal characters involved in our favourite slasher flicks. While Behind the Mask focuses on what makes a killer, Final Girls focuses on what makes the survivor of such tales (always a girl mind you) and how they managed make it out alive. Perhaps an even more pertinent question: what does the final girl do with her life after such a traumatic experience? Can they ever be normal again? And, what do they do when the final girls are being murdered?
Final Girls is a great read with lots of fun twists and turns. I couldn't put this book down, and neither will you. 

DreadfulWater by Thomas King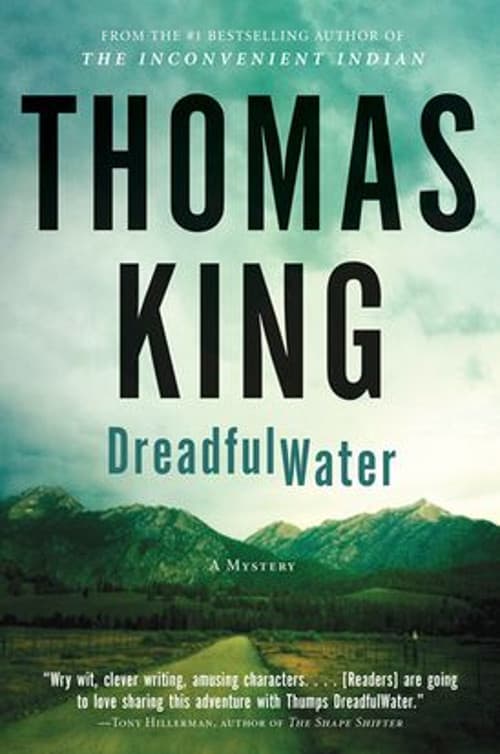 Thomas King is one of my favourite writers. His infusion of Native American and Indigenous Canadian beliefs/stories into his literary fiction is masterful and, often, hilarious.
I was surprised to discover DreadfulWater was his as it is a mystery story and not literary fiction. Initially written under the pen name Hartley Goodweather, King's DreadfulWater is nevertheless another masterwork. King continues to fuse Native and Indigenous elements into his writing creating a unique, but distinctly recognizable as mystery. Thumps Dreadfulwater is a fantastic lead character with a tragic past that will make you want to read more about him. If so, you're in luck! King has written several more DreadfulWater mysteries since. I can't wait to read them. 
Norse Mythology by Neil Gaiman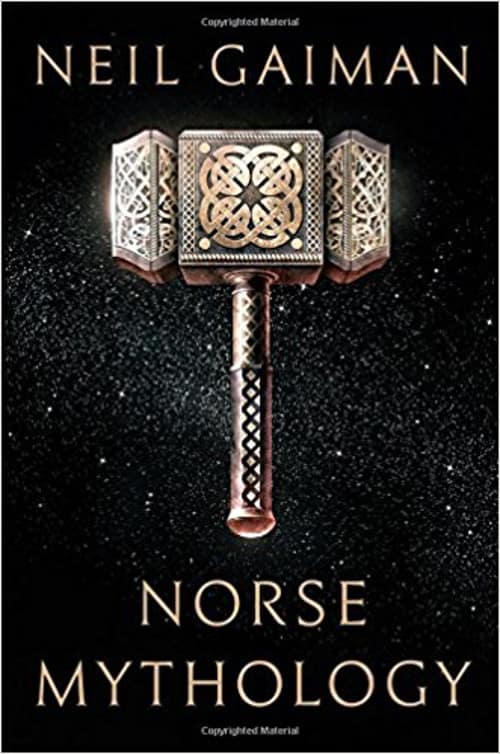 Like my introduction to Stephen King, my first experience with Neil Gaiman came late. Since my first experience with American Gods, I've read many of his novels enjoying each as much of more than the last. Gaiman's Neverwhere even made it to my top ten of 2017.
Though not his original tales, Norse Mythology and the stories within really work with Gaiman and his style. Compiled together in "chronological" order, it was great to read the old stories and learn about one of the most famous pantheons in human history in one book. 
The Cuckoo's Calling by Robert Galbraith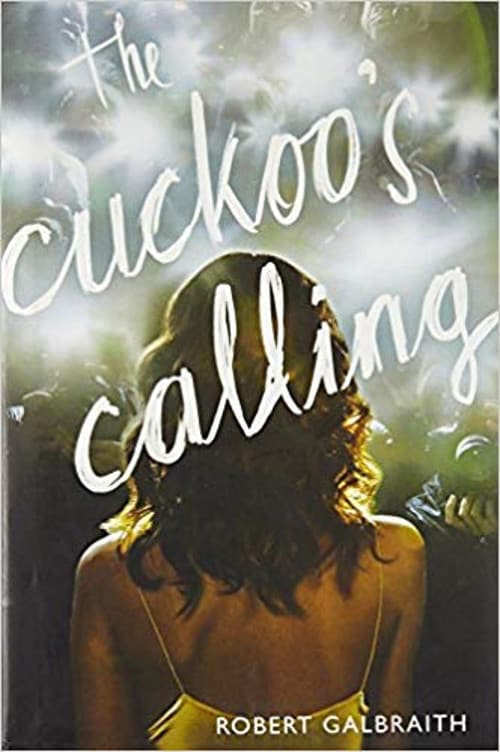 Another great writer, another pseudonym, another great mystery. This is fun start to a series of mystery novels about war vet turned private detective, Cormoran Strike as he's thrust into a strange mystery involving the young, the rich, and the famous.
Mystery was my genre this year, and I was happy to stumble upon Rowling's work. Following the lead of previous down-on-their-luck detective novels without falling into any tropes, Rowling presents a great mystery that keeps you guessing all the way to the end. I have the next two books in the series prepped and ready to go for 2019. Can't wait. 
The Anatomy of Story by John Truby
As a writer, I'm a pantser at heart. I rarely plot things out, and really just hope the characters guide me through the story. After writing my first book, I realized that I may need to incorporate some sort of guide or outline to keep me on track. The Anatomy of Story, though meant primarily for screenwriting, gives a tremendous overview of how to create a riveting story from the start. Truby offers writing exercises to flesh out your world, and develop characters.  The book has been a big help in getting me focused and prepared for current work in progress.
A great read that I devoured over one weekend. If you're a writer, this is your kind of thing. 
The Woman in the Window by A.J. Finn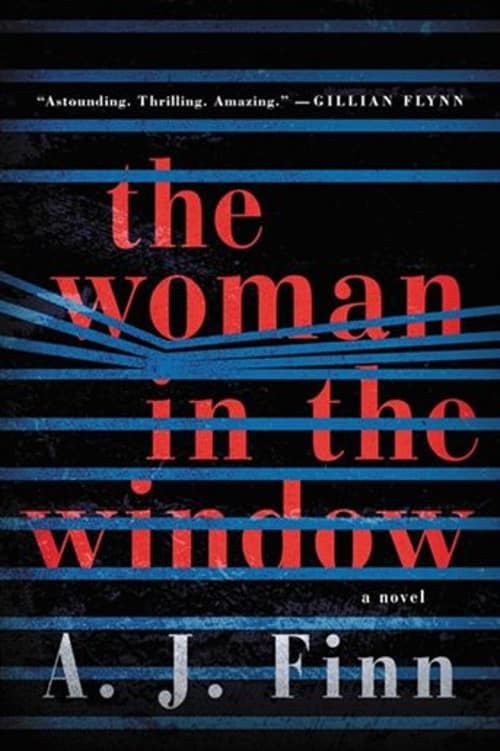 A thriller that takes the genre and drops it on its head, Finn does masterful work creating a character and plot that brings the reader in. I admit, at first I thought we might be subject to another rendition of Rear Window, but Finn not only owns this comparison, but twists it to his own benefit.
Certainly one of the best books that emerged in 2018. 
Bloodstone by Karl Edward Wagner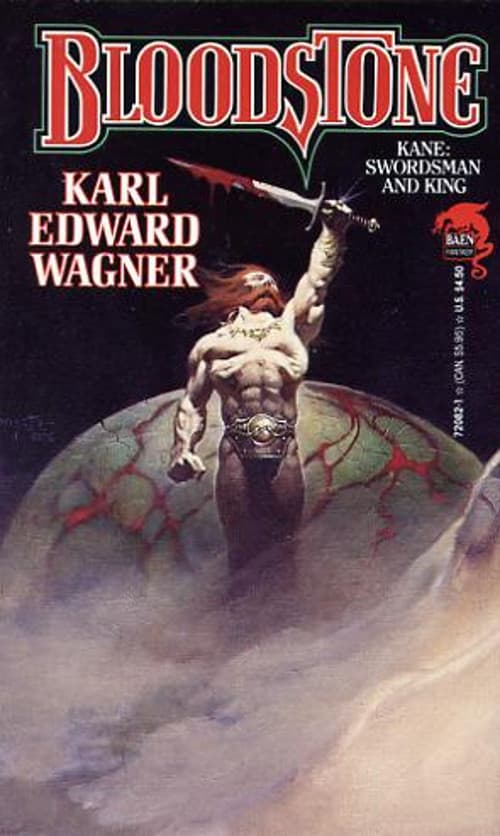 I first read Wagner last year, devouring his addition to the Conan mythology, The Road of Kings. Bloodstone was my first foray into Wagner's own world, a world populated by his antihero Kane.
Wagner truly captures the spirit of the fantasy authors that came before him and has earned his place alongside Howard and Burroughs with this story. I'm looking forward to reading more about Kane with more novels waiting for me in 2019. 
The Armored Saint by Myke Cole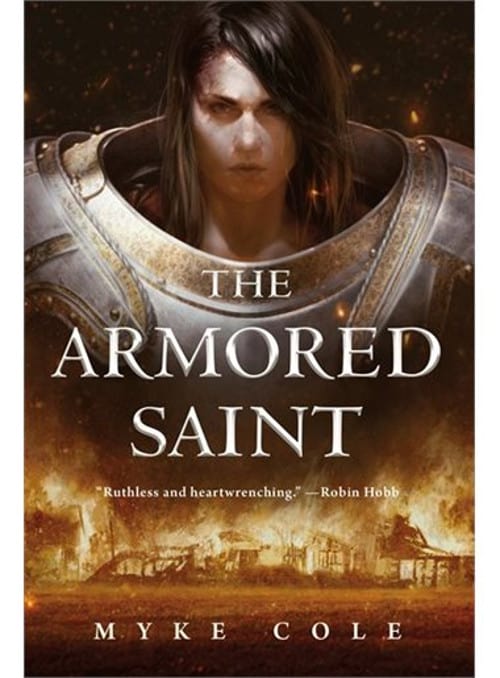 Myke Cole's The Armored Saint is the future of the fantasy genre. Different from its predecessors in that its world building makes the reader play an active role in piecing the mythos together. Though never sparse on the details, we are also never bogged down with flowery prose turned info dump about the ancient history of the world. 
Cole's book is a quick read, but an efficient one. It is merciless in its approach and storytelling with the end result being all meat and no grizzle. I'm looking forward to the other two books in this proposed trilogy. 

Motherless Brooklyn by Jonathan Lethem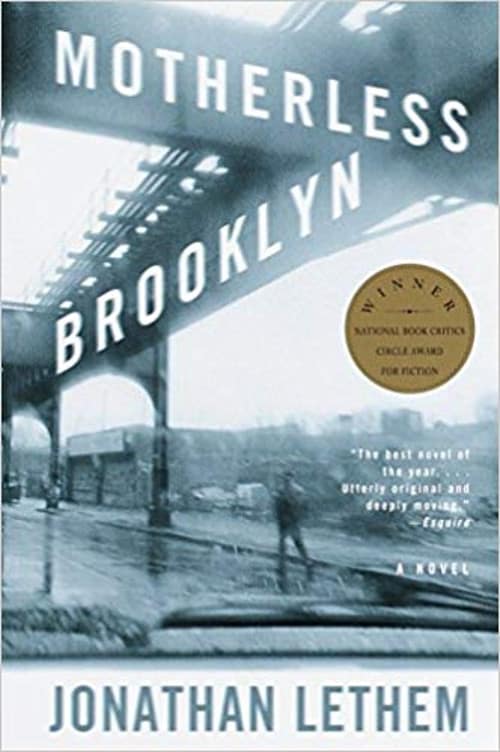 I first came across Lethem when I read his collection of short stories, Men and Cartoons. I loved it. Motherless Brooklyn is a different animal all together, but maintains Lethem's sense of fun and flawless writing. Here he creates a call-back to the Philip Marlowe detective stories with a devious twist.
Equal parts humorous and intriguing, Motherless Brooklyn makes me wish Lethem would write more detective novels. Fortunately for all of us, The Feral Detective was released in 2018.