Geeks is powered by Vocal.
Vocal is a platform that provides storytelling tools and engaged communities for writers, musicians, filmmakers, podcasters, and other creators to get discovered and fund their creativity.
How does Vocal work?
Creators share their stories on Vocal's communities. In return, creators earn money when they are tipped and when their stories are read.
How do I join Vocal?
Vocal welcomes creators of all shapes and sizes. Join for free and start creating.
To learn more about Vocal, visit our resources.
Show less
Top 10 TV Cancellations That Upset Us in 2018
There were so many TV cancellations that upset us in 2018 that we're not even sure what's left anymore!
Gone but not forgotten! Welcome to WatchMojo.com, and today we'll be counting down our picks for the "Top 10 Upsetting TV Show Cancellations in 2018."
For this list, we'll be looking at popular shows that were cancelled in 2018 much to the dismay of fans everywhere. We'll be excluding shows that were cancelled only to be saved by another network, or shows that have reached or will soon reach their intended conclusion. 
Subscribe to WatchMojo—Ranking Pop Culture Since 2006
#10: "Shadowhunters" (2016-19)
After The Mortal Instruments' lacklustre performance at the box office and negative reviews from critics, future adaptations of Cassandra Clare's popular YA series seemed unlikely. Though plans for a sequel were indeed abandoned, fans were delighted when just a few years later the franchise returned as a TV series. It was never a critical darling, but the serialized format was a much better fit Clare's writing style and mythologically-dense world. Sadly, while the showrunners had initially expressed interest in adapting the entire book series, the third season is its last. Two episodes were thankfully added to help give the series a sense of closure, but this conclusion comes far earlier than it could have.
#9: "Rise" (2018)
In this world of short attention spans and overabundant content, a new show doesn't have a couple of seasons to find its legs. From producers Jason Katims and Jeffrey Seller, the men behind Friday Night Lights and Hamilton respectively, this musical drama had huge promise. It also saw the welcome return to the screen of Josh Radnor, who you may know as Ted Mosby from How I Met Your Mother. While many praised it for its heart, others criticized the pacing and lack of emotional nuance. Based on the show's solid finale, we suspect that it could have risen to greater heights, but now we'll sadly never know.
#8: "The Mick" (2017-18)
Did this sitcom often feel like a Dee Reynolds spin-off from It's Always Sunny in Philadelphia? Yes. Yes it did. And you know what? That's not a bad thing. The Mick was not for everyone, but for fans of over-the-top crass comedies about self-destructive characters, it was perfect. Claiming the spotlight in the leading role, Kaitlin Olson was really able to showcase her mastery of comedic acting. Further distinguishing The Mick from It's Always Sunny... was the supporting cast—Carla Jimenez and the Olson's on-screen wards: Sofia Black-D'Elia, Thomas Barbusca, and Jack Stanton. After two seasons though, The Mick is officially gone, and far too soon.
#7: "The Exorcist" (2016-17)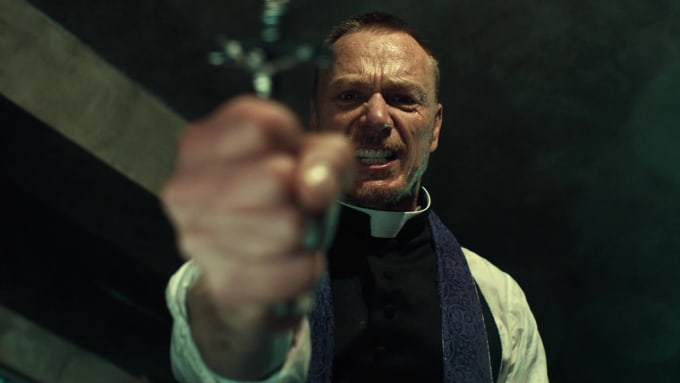 Examples of long form horror are few and far between and even within those limited offerings, only a handful of them are truly great. If The Haunting of Hill House has left you hungry for more, we strongly recommend checking out The Exorcist. Based on the novel by William Peter Blatty and picking up where the original 1973 Exorcist film left off, The Exorcist was unfairly dismissed by many would-be viewers as another unwelcome horror remake. Here's the thing though… it was a solid, scary and tense series. We can only imagine what it could have accomplished had more people tuned in.

#6: "Great News" (2017-18)
More like terrible news. Every now and then, a comedy series comes along that, in the sea of groan-inducing, cookie-cutter, lowest common denominator sitcoms, serves as a life preserver for us to cling to. Great News might have looked like just another silly premise, but a rock solid cast, smart writing and the involvement of producer Tina Fey elevated the series to the forefront of network comedy. NBC had something special, and rather than nurture it, they unceremoniously gave it the axe before most people had the chance to take notice. Created by 30 Rock writer Tracey Wigfield, it may not have been the next 30 Rock, but it nonetheless deserved better.
#5: "Ash Vs Evil Dead" (2015-18)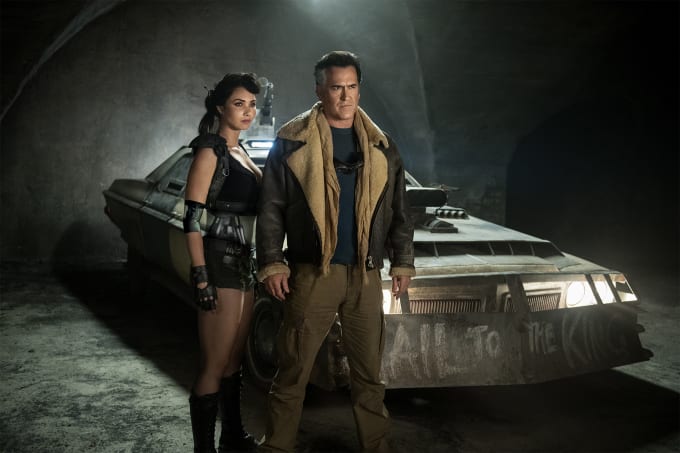 Considering we hadn't seen Bruce Campbell star in an Evil Dead movie since 1992's Army of Darkness, few people ever thought he'd wield the boomstick again. But then… the unthinkable happened, Ash Williams was back, and in a series no less. Despite the odds, Ash Vs Evil Dead proved to be more than nostalgia-bait, it was fantastic. Gory, funny, provocative… it had the spirit of the original films translated into the modern age. And now, after three seasons, it's dead. What really makes this hurt is that when a fan campaign kicked off to save the series, Campbell announced that this was his retirement from the role. Talk about the end of an era.

#4: "Quantico" (2015-18)
Whose bright idea was it to cancel one of the best dramatic thrillers on television? Starring the incomparable Priyanka Chopra as Alex Parrish, Quantico followed our heroine as she navigated the FBI and CIA as an intelligence agent. Sure, it borrowed from shows that came before it, but with its Bollywood star headlining, it was also breaking new ground while telling a story that was all its own. Like any series of its kind, viewership had dipped noticeably in later seasons, but it's not like people had stopped tuning in altogether. We're sure that ABC had its reasons, but fans aren't pleased.
#3: "Luke Cage" (2016-18)
For a few years, it seemed as if Marvel was going to conquer the small screen much like it did the box office with the MCU. Their Netflix formula felt like a winning one, and by 2017 we had five ongoing series and one crossover. Apparently that was the peak of the Marvel/Netflix partnership —things have taken a turn. Iron Fist is no major loss, but paired with the cancellation of the superior and much better received Luke Cage, it feels symptomatic of a larger problem, which makes us fear for Jessica Jones and Daredevil. Whatever the future holds, Mike Colter's Luke Cage is going to be sorely missed.
#2: "The Last Man on Earth" (2015-18)
Four seasons is a perfectly respectable run for a comedy series, especially one with a such a specific premise. But here's the thing… Will Forte's The Last Man on Earth wasn't getting stale or showing any signs of slowing down. In fact, it was consistently one of the funnier shows on television. It was inventive and used its premise as an opportunity to make the sort of bold creative decisions most shows would never dare. We've heard a plot summary of what season 5 would have involved, and sure enough, it sounded like Will Forte and company had big plans and a clear vision. If only we could see it brought to life!
Before we unveil our top pick, here are a few honorable mentions
Imposters (2017-18)

Scorpion (2014-18)

The Shannara Chronicles (2016-17)

#1: "American Vandal" (2016-18)
This one hurts like being accused of a crime we didn't commit. A parody of the true crime genre popularized by podcasts like Serial and Netflix's own Making a Murderer, American Vandal applied the same style of investigative reporting to fictional high school crimes. The crime in question was always juvenile, but the overall execution of this series, the social commentary and exploration of its themes were anything but. Why Netflix would cancel this series is beyond us, but we can only assume that season 2 underperformed according to their mysterious metrics. We've never seen a cancelled Netflix Original get picked up by another network, but hey, there's a first time for everything!