Geeks is powered by Vocal creators. You support
Kim Hastings
by reading, sharing and tipping stories...
more
Geeks is powered by Vocal.
Vocal is a platform that provides storytelling tools and engaged communities for writers, musicians, filmmakers, podcasters, and other creators to get discovered and fund their creativity.
How does Vocal work?
Creators share their stories on Vocal's communities. In return, creators earn money when they are tipped and when their stories are read.
How do I join Vocal?
Vocal welcomes creators of all shapes and sizes. Join for free and start creating.
To learn more about Vocal, visit our resources.
Show less
Top Television Shows in the 1970s
From Archie Bunker to Chrissy to Morley Safer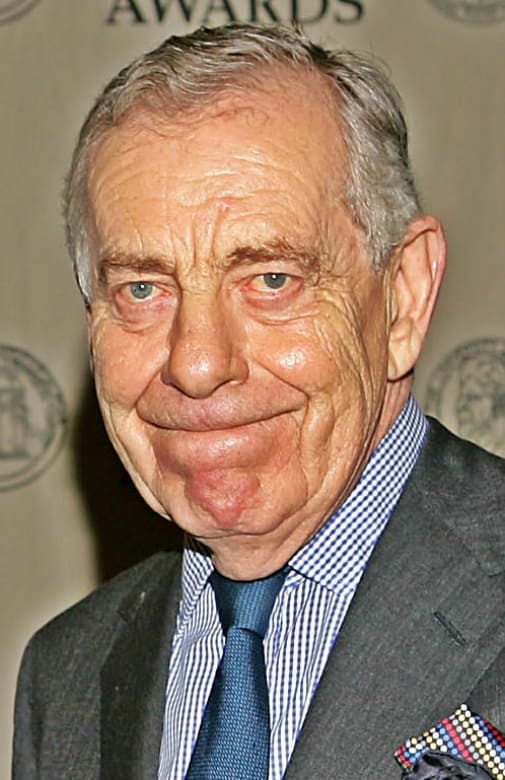 Ah, the 1970s. It was a decade of bean bag chairs, swag lamps, gas lines, and a President on the ropes and out the door.
Waterbeds hove into view, a piece of furniture masquerading as a boat. Mood rings and lava lamps glowed on your finger and in the corner respectively. We washed our cars obsessively. Was it because we were vehicular neat freaks? Nah, we just didn't want the "Have a Nice Day" guy to show up in the dust.
What happened during the ten years? A specific kind of change. 1970 was a simpler time. 1980 was not. In those ten years, a dour outlook had seized hold of us. The mid-decade Watergate scandal ousted a sitting President and made society look askance at leaders in all walks of life. Real life wasn't something about which we were smiling.
Television had been a novelty in the 1940s. It was a sign of prosperity in the 1950s. It came into regular use in the 60s. It was a common item by the time 1970 came to call. Every family had one. Many families had two. Your wealthiest friend owned three, but the third one didn't really count. It was on his boat.
The Top Ten Television Shows, Per Year, of the 1970s, were:
Marcus Welby M.D. (1970-1971)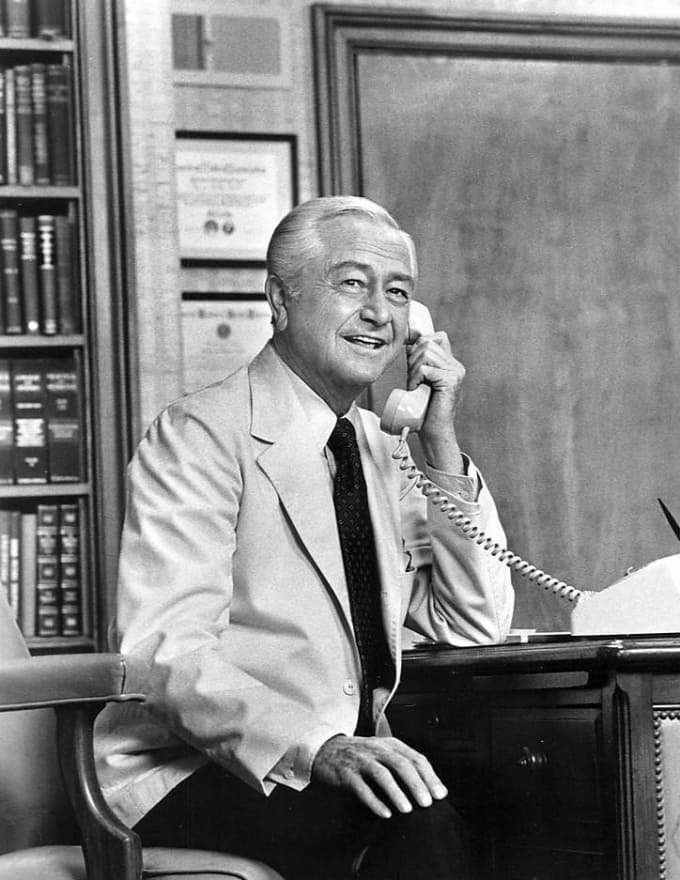 Fresh off his star turn as the titular Dad in "Father Knows Best," Robert Young returned to your living room, this time sporting a lab coat and stethoscope. Dr. Welby was an older physician treating patients in effective, occasionally unorthodox ways. Marcus Welby M.D. co-starred James Brolin, currently on "Life in Pieces" as Pop-Pop. In 1973, the show was embroiled in cultural controversy. That's when Dr. Welby recommended that a patient resists his homosexual impulses.
Final Episode: July 29, 1976.

All in the Family (1971-1972)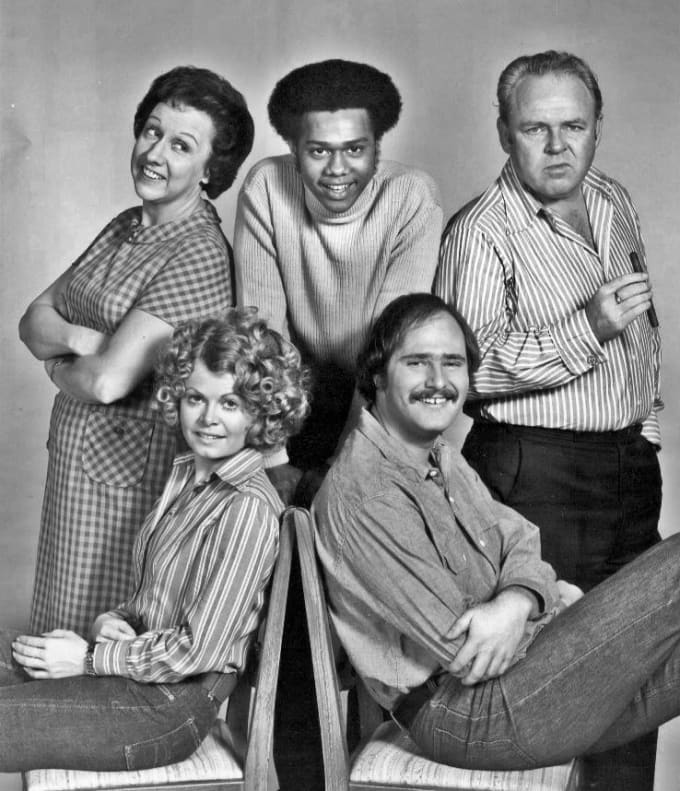 As different from Marcus Welby M.D. as the moon from New York City meet Archie Bunker et al. Carroll O'Conner played the ever-irascible Bunker. Archie was an alt-right conservative before the term was invented. He carried an unhealthy dislike for "the other" whether at home, work, or the local watering hole. All in the Family co-starred the magnificent Jean Stapleton as Archie's wife Edith. Sally Strutters played daughter, Gloria. Gloria's husband Michael (to be forever known as "Meathead"), was played by Rob Reiner. Gloria and Michael were everything Archie despised, namely liberal children of the 60s. AITF was a touchstone for the day's political issues. War (Vietnam), racism, menopause, and homosexuality were just a few of the topics discussed on the show.
Final Episode: April 8, 1979.
Sanford and Son (1972-1973)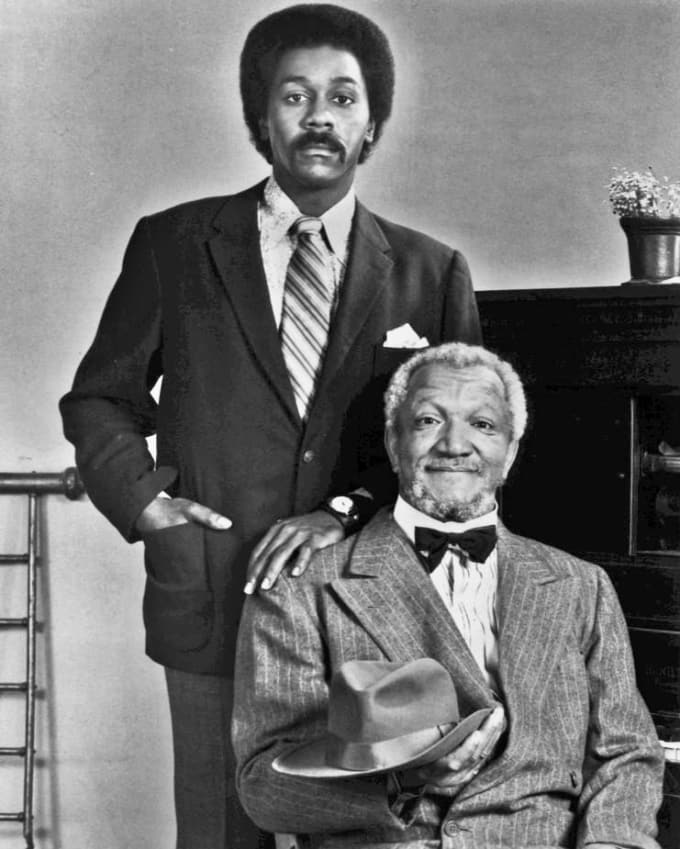 Redd Foxx performed a standup club act for decades before he became Fred Sanford. He and son Lamont (played by Demond Wilson) owned Sanford and Son Salvage. The show's popularity next to All in the Family is ironic because Fred was a black version of bigoted Archie Bunker. Lamont was the peacemaker to his father's cantankerousness.
Final Episode: March 25, 1977.

The Waltons (1973-1974)
TV was all about issue shows during the decade of the 70s. In a savvy bit of counter-programming, CBS introduced America to Walton's Mountain and the Walton family who lived atop it. The homespun wisdom of the clan (With a "C," not a "K") was welcomed by a nation overcome with political and social unrest. Earl Hamner wrote the show (he narrated the beginning and end, as well) from his memories of coming of age during the Depression Era. The Waltons starred Richard Thomas as John-Boy (to distinguish him from John Sr, his father). Ralph Waite and Michael Learned were featured players.
Final Episode: June 4, 1981.

Chico and the Man (1974-1975)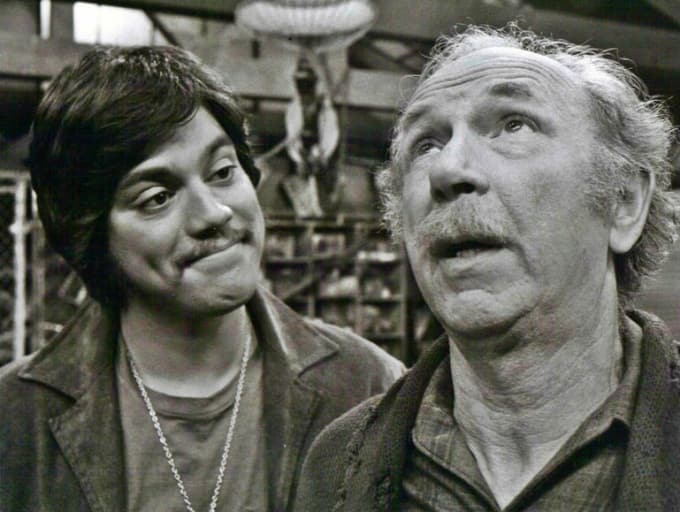 Freddie Prinze and Jack Albertson starred in the first US television series to be set in a Mexican-American neighborhood."Chico and the Man" worked in a garage in an East L.A. barrio. Chico Rodriguez was an upbeat, optimistic Latino who comes in search of a job. Fans were stunned when Prinze committed suicide in 1977. His son, Freddie Prinze Jr. has forged a successful acting career in his own right.
Final Episode, July 21, 1978.

Rich Man, Poor Man (1975-1976)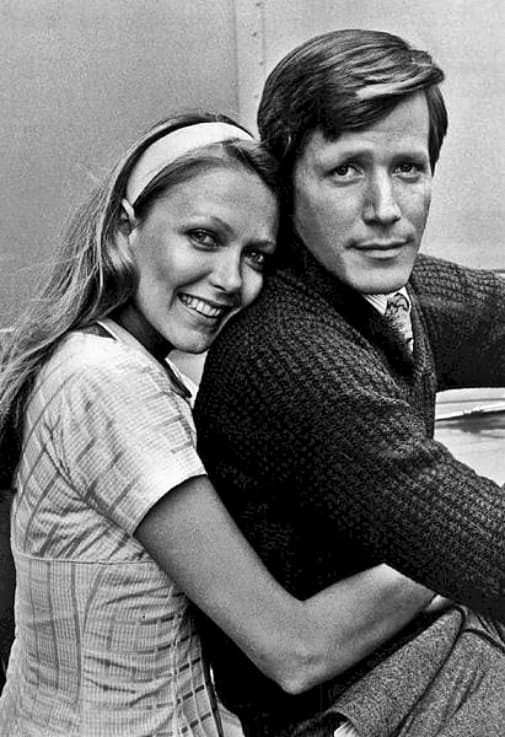 The mini series is a TV phenomenon born in the 70s. It was a new way of being entertained by the living room set. Shows aired over several nights, so fans could interact with fellow fans between episodes. Rich Man, Poor Man followed the divergent life choices of the Jordache boys. Rudy (Peter Strauss) was rich, and an ambitious entrepreneur. He was a winner in spite of his impoverished background. Poor man Tom (Nick Nolte) was a rebel. Rich Man, Poor Man brought Susan Blakely to prominence.
Final Episode March 15, 1976.

Happy Days (1976-1977)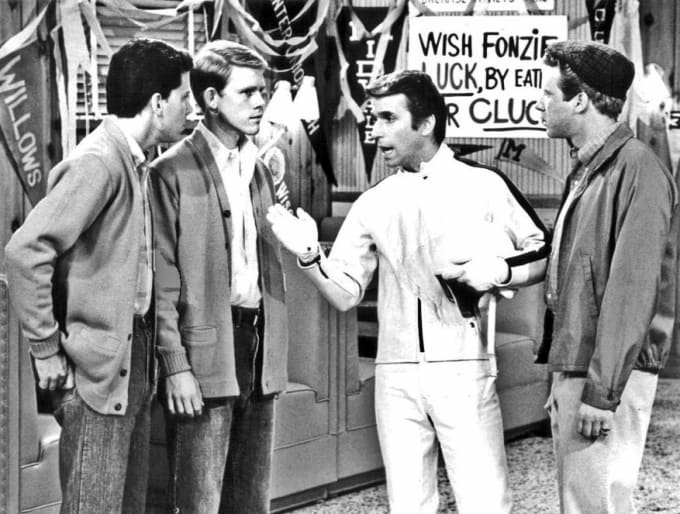 The 1970s were a turbulent time. Tumult inspires nostalgia. "Happy days" was nostalgia personified. The show introduced the world to Milwaukee high schoolers Richie, Ralph, and Potsy. The show really caught fire because of Henry Winkler's Arthur Fonzarelli. "The Fonz" was a force of nature, inspiring retro leather, and introducing "heyyy…" into the American lexicon. The term "Jump the Shark" results from the episode in which The Fonz jumped over a shark while water skiing. It was considered the point the show began to go downhill. The term carries the same meaning to this day.
Final Episode: Sept. 24, 1984.

Three's Company (1977-1978)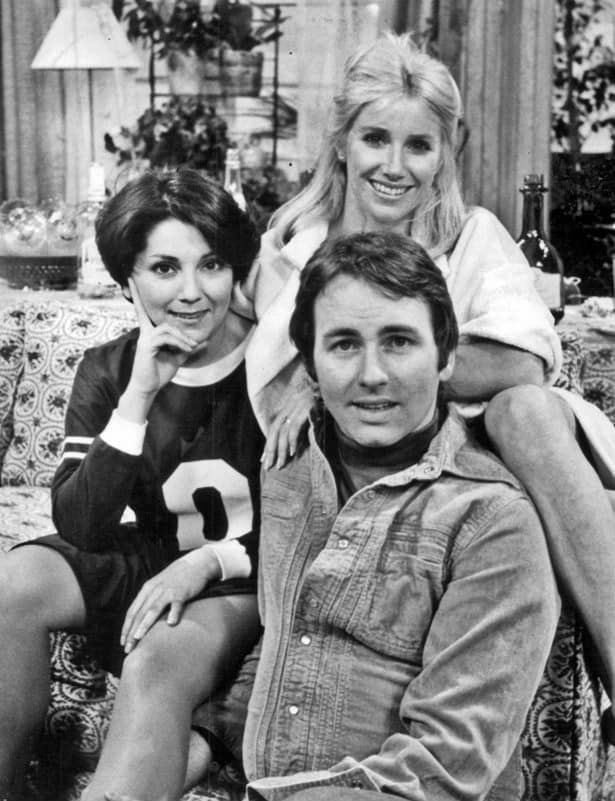 John Ritter (the son of singing cowboy Tex Ritter), Joyce DeWitt, and Suzanne Somers were the original three of "Three's Company." The lives of three good-looking 20-something's were fertile territory for comedy scripts. The three stars were great, but Three's Company found it's legs through the interaction they had with landlords. First, Audra Lindley and Norman Fell (the Ropers) portrayed the landlords. After a few seasons, Don Knotts took over as landlord Ralph Furley. Ms. Somers parlayed her success on the show into a successful modeling/spokesperson career.
Final Episode: Sept. 8, 1984.
60 Minutes (1978-1979)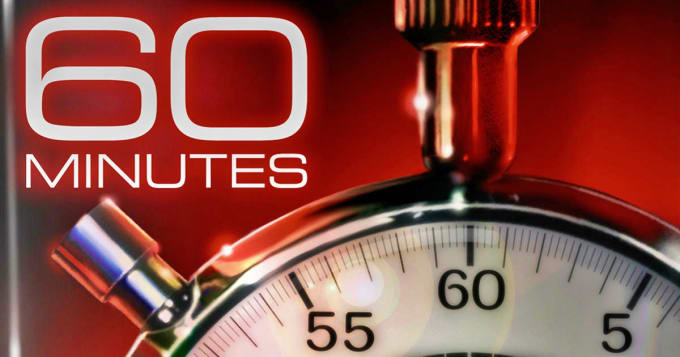 The televised newsmagazine began with 60 Minutes. It differed from nightly news shows by focusing on three long-form stories a week. The stories were well-researched, topical, and expertly reported. Soon, it was "Must-See TV" for CBS long before the expression was associated with Thursday night and NBC. Newsmen Harry Reasoner, Mike Wallace, and Morley Safer became household names, but the public's fascination was grabbed by Andy Rooney. His rants about life's little inconveniences were much anticipated by viewers. The political commentary/battle of the sexes "Point/Counterpoint" was also a favorite segment. 
Final Episode: 60 Minutes Continues to Air Today.