Geeks is powered by Vocal creators. You support
Rachel Carrington
by reading, sharing and tipping stories...
more
Geeks is powered by Vocal.
Vocal is a platform that provides storytelling tools and engaged communities for writers, musicians, filmmakers, podcasters, and other creators to get discovered and fund their creativity.
How does Vocal work?
Creators share their stories on Vocal's communities. In return, creators earn money when they are tipped and when their stories are read.
How do I join Vocal?
Vocal welcomes creators of all shapes and sizes. Join for free and start creating.
To learn more about Vocal, visit our resources.
Show less
We Have Colton Haynes To Thank For Tyler Hoechlin's Return For The Final Season Of 'Teen Wolf'
Some of our favorites from the first four seasons are returning to 'Teen Wolf' for its final ten episode run.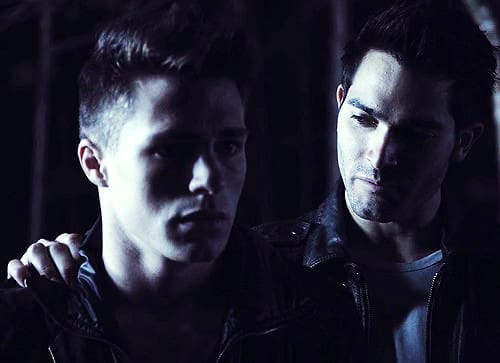 Some of our favorites from the first four seasons are returning to Teen Wolf for its final ten episode run. Familiar faces include Tyler Hoechlin, who plays the buff werewolf Derek Hale, and Colton Haynes, who left Beacon Hills at the end of season two.
While Colton was on board with coming back if his schedule allowed it, he had to do a little convincing to get Tyler to return. It turns out the actors have the same agents, which made the arm-twisting a little easier.
It was crazy, it was so much fun. It was just nice. They've all been my best friends for a long time and Jeff asked me to come back, but I couldn't because I have a different contract for something else. So then I said, 'I can get them to agree, but I'll only come back if Dylan and Hoechlin come back, because I wanted the original family to be together. So, then I sent them a sad, ridiculous (I'd had like two glasses of wine, by the way) - a really, really sad text that was like 'We're all a family, you can't let the show go on without us! And Hoechlin, of course, was like total grumpy cat. So then I called his agent, because we have the same agent, and I made him do it.
And we're happy he did! With Jackson and Derek both returning as werewolves, Scott's pack just got a little bigger. From the looks of the sneak peek for the rest of the season, he's going to need all the help he can get.
We only caught a glimpse of #DerekHale at the end of the first of the final ten episodes, so we're anxious to see the arrival of the former Lacrosse captain, Jackson Whittemore. Fingers crossed he arrives sooner rather than later. We thank you, #ColtonHaynes!
(Source: BuzzFeed)