Geeks is powered by Vocal creators. You support
Abdullah Masood
by reading, sharing and tipping stories...
more
Geeks is powered by Vocal.
Vocal is a platform that provides storytelling tools and engaged communities for writers, musicians, filmmakers, podcasters, and other creators to get discovered and fund their creativity.
How does Vocal work?
Creators share their stories on Vocal's communities. In return, creators earn money when they are tipped and when their stories are read.
How do I join Vocal?
Vocal welcomes creators of all shapes and sizes. Join for free and start creating.
To learn more about Vocal, visit our resources.
Show less
What's Next For 'Game Of Thrones?'
The people who love Game of Thrones need some prevalent questions answered before the next season.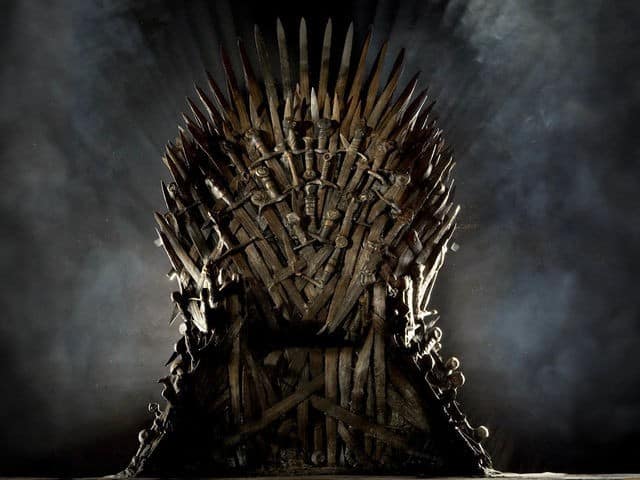 *Note: major possible spoilers and definite spoilers ahead*
Jon Snow's return to GOT has put the television world into a frenzy. Not only has it been the most anticipated non-death I'm the series, he has been the most beloved character. And if Martin doesn't intend to kill him off in order to spite us (damn that man) he is the most probable hero we can root for. So what's next now that Melisandre has brought him back? Here are five questions that should be answered by next episode.
1) Will the feud between the wildlings and the Night's Watch come to a compromise?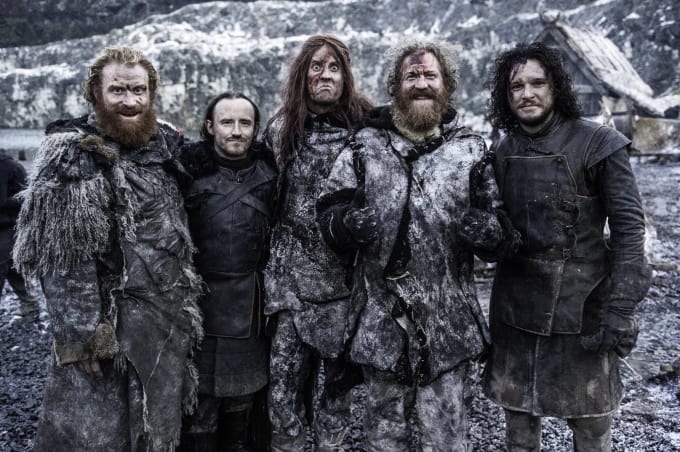 Tormund and the wildlings were released this episode and killed off a few brothers in black. He was particularly hopeful to see whether Jon survived because let's face it, with Alliser the wildlings have no chance to escape from the white walkers and settle south.

2) Will Sansa make it to Jon?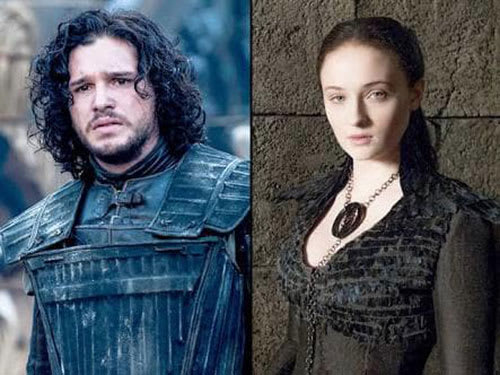 A major chunk of Sansas story so far has involved the aim to get to the wall. While I very well doubt she will get there( Lady Stoneheart on the way anyone?) it would be interesting if they skip the character and we see Brienne and Sansa interact with the Night's Watch.

3) Will we finally learn Jon Snow's origin story?
The death of Ned Stark put a damper on everyone's chances of knowing who the parents of our favorite basted are. Since Ned is a stoic old fashioned gentleman and pious to boot, we very much doubt it was the result of a romp in the hay with a common wench. Most book analysts point to the R+L theory, let's see if we get the origin stories in this one.

4) Will Jon take back Winterfell?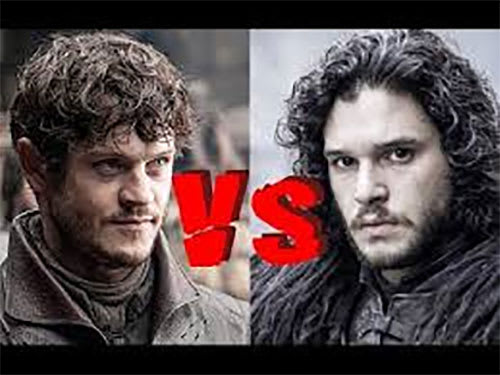 We know the red lady got the hots for Jon at the end of the previous season. We also know that she saw him take back winterfell in the flames. Plus Ramsay is now officially the most hated character on a t.v show. So will we get an epic duel to the death between these two? Only time will tell...

5) Is Jon the prophesied Azor Ahai?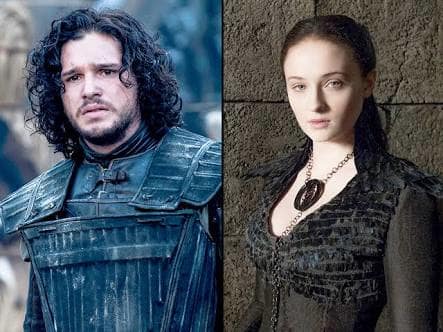 The prophecy goes that Azor Ahai will be reborn in fire and ash and will destroy the Other with a flaming sword. Melisandre believed it to be Stannis but his untimely death leaves us Jon who by the way was reborn thanks to Rhllor Lord of Light.
Hope that these questions get answered in this GOT season. Comment below to tell what you think...