Geeks is powered by Vocal creators. You support
L.B. Bryant
by reading, sharing and tipping stories...
more
Geeks is powered by Vocal.
Vocal is a platform that provides storytelling tools and engaged communities for writers, musicians, filmmakers, podcasters, and other creators to get discovered and fund their creativity.
How does Vocal work?
Creators share their stories on Vocal's communities. In return, creators earn money when they are tipped and when their stories are read.
How do I join Vocal?
Vocal welcomes creators of all shapes and sizes. Join for free and start creating.
To learn more about Vocal, visit our resources.
Show less
Which Anime to Watch: Summer 2017
Which shows should you be paying attention to this summer?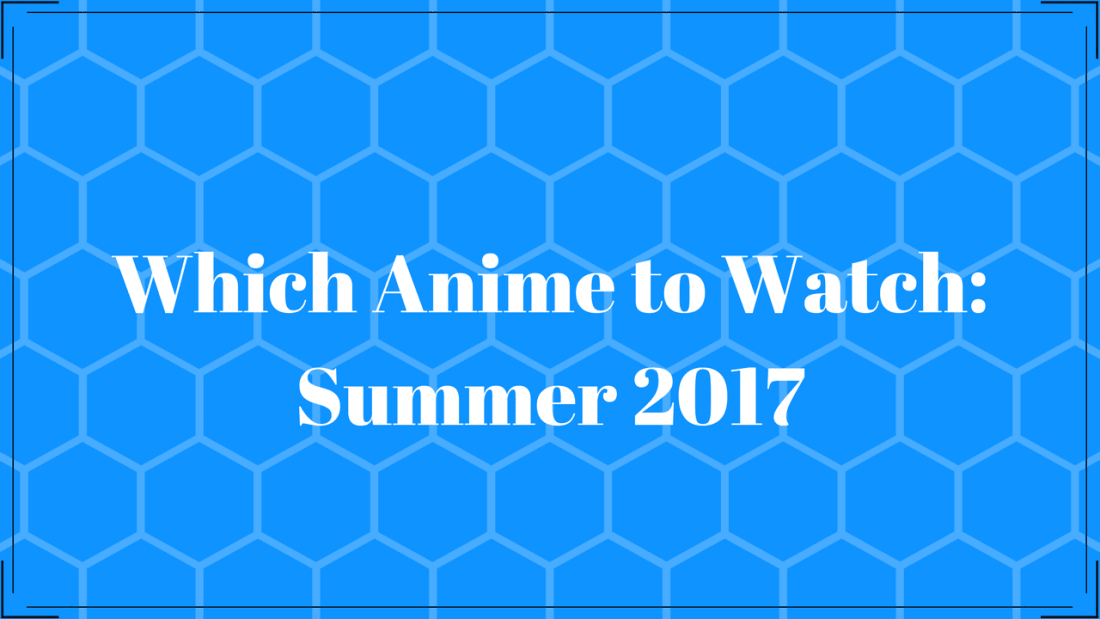 Every three months dozens of new anime series premiere on Japanese television (and on streaming sites around the world). With so many different shows appearing almost all at once though it can hard to know which shows you should be paying attention to, which is why I've created this handy guide of which shows stand the best chance of being worthwhile. 
Dive!!
Studio: Zero-G

Premiere Date: July 6th
Story
In this series from the relatively new studio, Zero-G, the focus is on the Mizuki Diving Club which has been struggling financially and is on the brink of closing. Enter a brand new coach who is determined to see this club be brought back to its former glory and manages to convince the parent company to keep the club open for one more year on the condition that the club sends at least one member to the Olympics.
Why You Should Care
Did you enjoy Yuri on Ice? How about Free? Dive appears to be a series that is dead set on capitalizing on the sudden popularity of cute boys doing sporty things which is a very nice contrast from cute girls doing cute things (which I'm personally a fan of).
In Another World With My Smartphone
Studio: Production Reed

Premiere Date: 7/11
Story
Touya Mochizuki is accidentally killed one day which, you have to admit, kind of sucks. As an apology from God, Touya is sent to a fantasy world and is granted one wish which Touya decides to be the ability to keep his smartphone. Now that he's in the new world with his smartphone Touya finds that he is blessed with power that rivals that of the most powerful figures in this new world.
Why You Should Care
On the surface this might seem like another silly light novel adaptation with another teenage protagonist that has an impossibly long title but you have to admit that the idea of someone entering a fantasy world with his smartphone is kind of intriguing.
Hell Girl: Yoi no Togi
Studio: DEEN

Premiere Date: July 14th
Story
Hell Girl returns for another twelve episode season which will feature six brand new episodes and six episodes which will take viewers on a trip down memory lane.
Why You Should Care
Normally I do not include sequel series on lists like this but since this season will include six recap episodes I felt that it was worth pointing out this series, being that the original three series released a few years ago and have largely been forgotten about by newer fans which is unfortunate to say the least. The good news about this series however is that so many of the original cast and crew members are returning including Mamiko Noto in the role of Ai Enma.
Netsuzou Trap -NTR-
Studio: Creators in Pack TOKYO

Premiere Date: July 2017
Story
Yuma and Hotaru grew up as childhood friends. Now the two are old enough to start dating, Yuma asks Hotaru to go on a double date with her because she is nervous about being with her new boyfriend. After Hotaru offers herself up as "practice" to Yuma, the pair learns that they are actually more interested in each other.
Why You Should Care
Over the last couple of years, yuri anime has gone from the likes of Sakura Trick to more serious stories such as this and I'm grateful. Japan is not really known for being the most sexually progressive country on the planet and so seeing them create serious stories about gay individuals is always very nice to see and deserves to be praised and given a chance.
Kakegurui
Studio: MAPPA

Premiere Date: July 2017
Story
The setting for this series is the school for the ultra wealthy, Hyakkaou Private Academy. In this school the kids aren't shown how to hit the books but rather they are shown how to read people which will come in handy once they are out in the world spending their money. The way the curriculum works is that they are put through intense gambling sessions where the winners are showered with praise and the losers are figuratively (literally?) stomped on.
Why You Should Care
Another trend that has been hitting hard over the last few seasons are underdog students being trod on by the more privileged of students. It worked with Assassination Classroom and will likely work here as well provided that the staff can put just enough English on this plot to keep it original and interesting.
Princess Principal
Studio: 3Hz

Premiere Date: July 2017
Story
Taking place in 19th century London, this spy thriller is all about five girls who are working as undercover spies while enrolled at Queen's Mayfair school.
Why You Should Care
'Girls with Guns' has always been a subgenre that fascinates me and this one is certain to be no exception; not just because of the action element but because it will also feature music composed by Yuki Kajiura and that alone should be enough to get anyone to watch.