Geeks is powered by Vocal creators. You support
Joel Eisenberg
by reading, sharing and tipping stories...
more
Geeks is powered by Vocal.
Vocal is a platform that provides storytelling tools and engaged communities for writers, musicians, filmmakers, podcasters, and other creators to get discovered and fund their creativity.
How does Vocal work?
Creators share their stories on Vocal's communities. In return, creators earn money when they are tipped and when their stories are read.
How do I join Vocal?
Vocal welcomes creators of all shapes and sizes. Join for free and start creating.
To learn more about Vocal, visit our resources.
Show less
Why 'Black Panther's' T'Challa Is Poised to Become the Most Lucrative Superhero Ever
Tracking for the Ryan Coogler-directed sequel, shooting in 2019, will approach levels never before seen.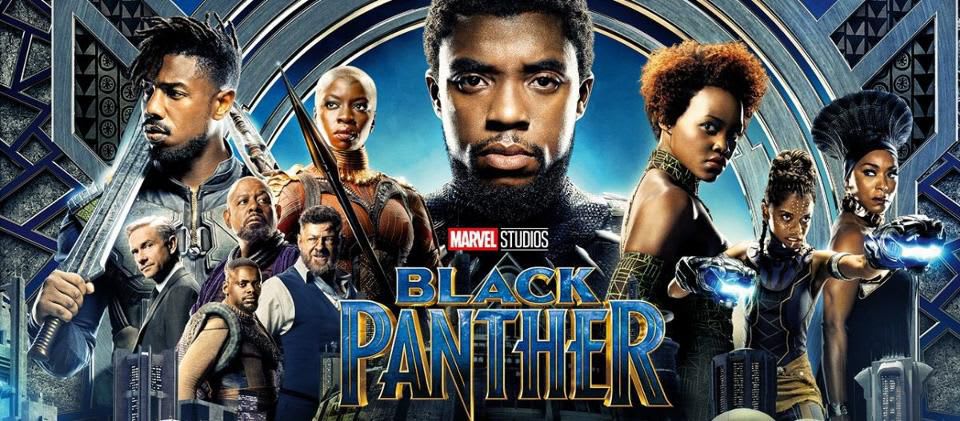 The original film permanently changed the game, grossing over $700 million domestically and becoming the third-highest-grossing film released to date in the U.S. and Canada. Though that figure is unadjusted for inflation, ponder this: on an adjusted basis, the film places #30 of all time. 
It was Star Wars for the Marvel set, when Star Wars was at its peak.  
The importance of Black Panther cannot be overstated. It will go down in the annals as one of the most 'important' studio films ever made.
For many years, the motion picture business was notable for its hesitance in producing African American-themed films, or films with a predominantly African-American cast, as the word was they just didn't "sell" in the global marketplace. 
Efforts such as those from the pioneering Spike Lee (She's Gotta Have It, now a hit television series on Netflix), John Singleton (Boyz in the Hood), the Hughes Brothers (Menace II Society), Reggie Hudlin (House Party) and the breakout of Eddie Murphy on Saturday Night Live and his subsequent starring roles in 48 Hours and Trading Places paved the way. Tyler Perry steamrolled over the competition years later in the opening weekends of his feature films. 
In television, Oprah ruled all, while Michael Jackson remained the "King of Pop." Not just here. 
Everywhere. 
Black Panther was always a popular Marvel character, but not "A-list" to the mainstream such as Spider-Man or The X-Men. 
"But black Hollywood films still don't sell globally!" They persisted. Ryan Coogler proved them all wrong. Disney proved them all wrong. Marvel, the fan base who believed in the character, the love and care that was on the screen, in every  frame...the filmmakers and performers knew they had one shot to alter motion picture history. 
Not hyperbole, in the end, they did exactly that. Domestically, the film outgrossed all but one (The Force Awakens) of the modern-era Disney Star Wars films. Overseas, Black Panther grossed over $600 million for a worldwide total north of $1.3 billion.
So what's next? 
The Black Panther sequel will reunite the original creative team. As time closes in on its release (expected in 2020 or 2021), the mania will one again reach a fever pitch. If the current film grosses just 70 percent of the first, it will be considered a major financial success. 

The original film shared a "cause and effect" with the Harry Potter series. Though the former's source material was comic books, and the latter novels, many young children and adults returned to libraries, or otherwise reached for books, in response to their newly-found inspiration. Key historical books on the black experience shot up the amazon ranks, and teachers began paying attention. Issues such as racism and leadership became part of the daily conversation. 
In some circles, including academic, T'Challa has been openly considered a benevolent and ideal fictional alternative to current political leadership. 
It's easy to forget he was just one of innumerable comic book characters, meant for children and young adults when he was created, until becoming looked upon by some influencers as something possibly more significant. 
Upon the film's release, Black Panther merchandise veritably flew off the shelves. "Wakanda Forever" became the catchphrase of the moment, likely in response, in part, to an unfavorable cultural climate. The film represented "empowerment" to many African American families, who now had a hero who represented their own. 
And mainstream non-black communities throughout the globe adopted the character as an ideal of physical and moral strength, and courage. 
Much will be expected of the sequel. It will either be another The Empire Strikes Back, improving upon its original in some ways while successfully expanding its mythology, or something along the lines of the misguided Iron Man 3. 
Or, perhaps more controversially, another The Last Jedi, which this writer loved and applauded for its myriad risks, but of which I also acknowledged would not be universally accepted for that same reason.
The filmmakers of the Black Panther sequel know well of their current responsibility, however. If this film hits on all cylinders as expected, T'Challa's status as the premiere pop culture icon of the 21st century will not only remain unchallenged for years to come, but also become the most financially durable of its time... 
...and perhaps ever.