Geeks is powered by Vocal creators. You support
Paul Zuniga
by reading, sharing and tipping stories...
more
Geeks is powered by Vocal.
Vocal is a platform that provides storytelling tools and engaged communities for writers, musicians, filmmakers, podcasters, and other creators to get discovered and fund their creativity.
How does Vocal work?
Creators share their stories on Vocal's communities. In return, creators earn money when they are tipped and when their stories are read.
How do I join Vocal?
Vocal welcomes creators of all shapes and sizes. Join for free and start creating.
To learn more about Vocal, visit our resources.
Show less
Why Is Supergirl Teaming Up With Arrow And The Flash For The CW's 4-Part Crossover?
Arrow EP Marc Guggenheim spoke with Entertainment Weekly about how the heroes will unite to take on the Dominators.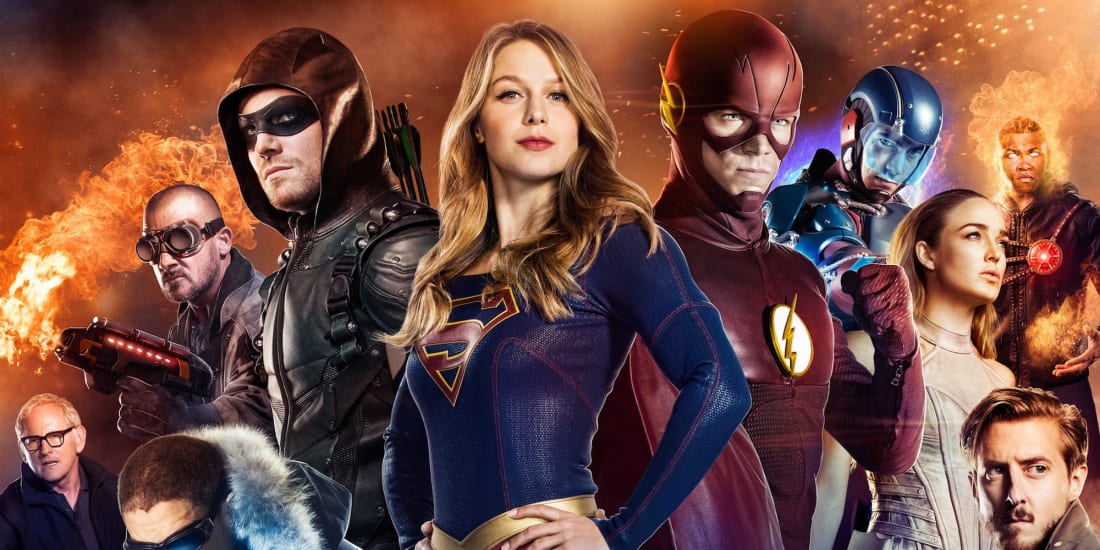 With Supergirl now calling the CW home, does Kara belong to the same universe as Arrow, The Flash and Legends of Tomorrow? To fans' delight, the answer is now yes!
Earlier this month, Supergirl executive producer Andrew Kreisberg hinted that Supergirl will stay in her own separate universe away from the Arrowverse — but his plans have already changed, thanks to the massive crossover between DCTV series taking place this year. In Kreisberg's more recent interview, he provides some details regarding how the Arrowverse's heroes will react to her. Learning that she's an alien is going to be a shock to some:

"Part of Oliver's [Stephen Amell] journey in those episodes is he's kind of hit his breaking point for things he's willing to accept," Kreisberg says. "He's had Mirakuru soldiers, the Lazarus Pit, magic, and Damien Darhk, but flying aliens who can incinerate you with their eyes is one beyond the pale for him. He's keeping his distance, which is a very Oliver thing to do. Even Kara comments, 'Does he not like me?' Barry's like, 'No, that's kind of how he treats everybody.'"
Along with Kreisberg finally opening up about the four-part crossover event, Arrow EP Marc Guggenheim spoke with Entertainment Weekly about how the heroes will unite to take on the Dominators.
The Dominators Will Be 'Extremely Loyal To The Comics'
What that means for the Arrowverse is that the Dominators will be depicted as technologically advanced aliens who come to Earth in order to eliminate the metahuman threat. With the concept of metahumans being emphasized in the Dominators' known mission, it's likely they'll appear on The Flash primarily, but they're definitely going to count anyone with superhuman abilities as a metahuman and consider them just as dangerous.

Will The Dominators Consider Supergirl And Superman To Be Metahumans?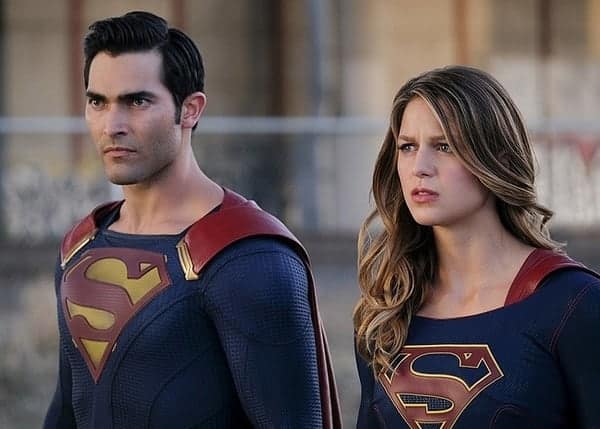 Although the Kryptonians aren't technically metahumans, they fit the general description from their abilities, and that may be close enough for the Dominators to come after them — giving Superman and Supergirl reason to team up with the rest of the DC heroes from Arrow, The Flash and Legends Of Tomorrow in order to stop the Dominators from eliminating all metahumans.
Considering this possibility, it may very well lead to all the current DCTV series uniting in an unprecedented event, giving us a Justice League-style moment.
Is This How DCTV's Justice League Forms?
Speculative for the moment, but such a threat would present the ideal arena for the Justice League to be assembled — and we do have the Justice Society of America assembling on Legends Of Tomorrow in its current season. If the JSA is a precursor to a CW version of the Justice League, maybe we could see a brand new series developed specifically for Justice League adventures?
The Four-Part "Dominators" Crossover is expected take place sometime in November 2016.