Geeks is powered by Vocal creators. You support
Jason Schwartz
by reading, sharing and tipping stories...
more
Geeks is powered by Vocal.
Vocal is a platform that provides storytelling tools and engaged communities for writers, musicians, filmmakers, podcasters, and other creators to get discovered and fund their creativity.
How does Vocal work?
Creators share their stories on Vocal's communities. In return, creators earn money when they are tipped and when their stories are read.
How do I join Vocal?
Vocal welcomes creators of all shapes and sizes. Join for free and start creating.
To learn more about Vocal, visit our resources.
Show less
Why the M*A*S*H Series Finale is Still The Greatest Of All Time
February 28th marks the 34th anniversary of the greatest series finale in TV history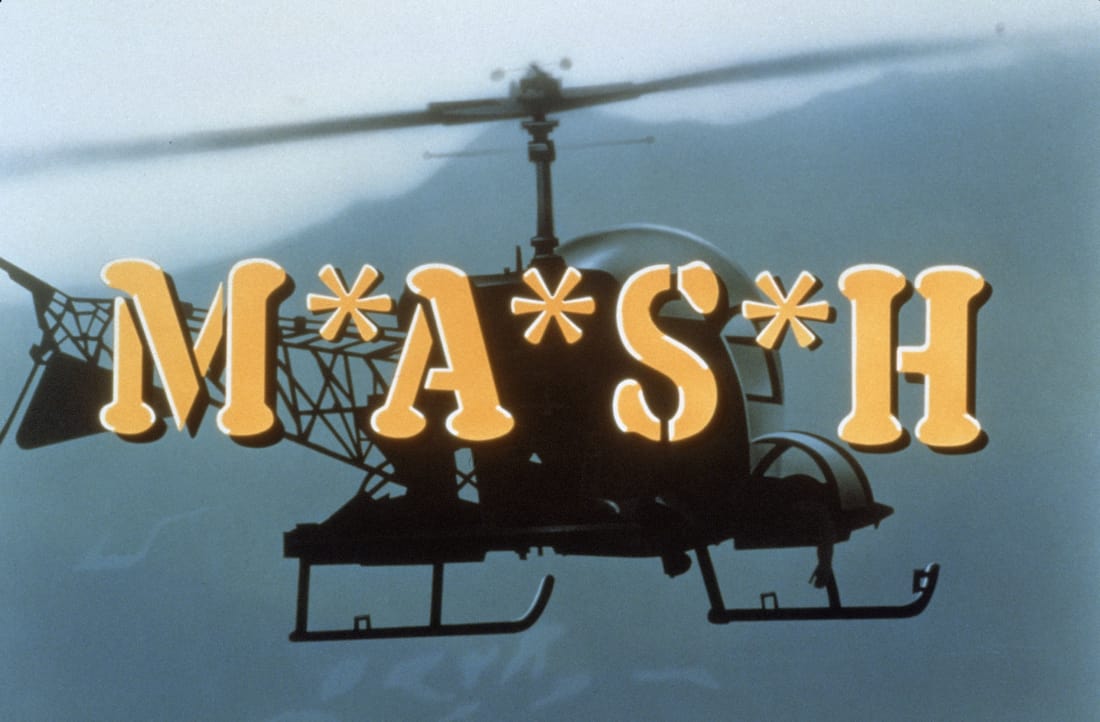 There's nothing more hotly contested than a series finale. After investing years into a show, people are hoping to get the ultimate payoff. Some series finales fall short (check out my article on that here) and some rise up and actually elevate the series. While shows like Six Feet Under, The Shield and Breaking Bad have had incredible finales, nothing holds a candle to how M*A*S*H ended. When the 2 and a half hour series finale aired, it was the most watched episode in television history. There are many reasons it is the greatest series finale in history. "Goodbye, Farewell and Amen" encompassed what everyone loved about M*A*S*H. It had some very funny moments but also had one of the saddest moments in the show's history. 
The basic plot was that the war was ending and everyone was getting ready to go home. Over the course of 11 years every character was waiting to go home, but when the time finally came we all saw how the war would affect them for the rest of their lives. It would have felt wrong if the war ended, and the characters that the audience saw develop for over a decade stayed the same as they did when they first came to Korea.
Major Charles Emerson Winchester III- One of the most notable traits of Major Winchester was his love of music. Almost every episode since his arrival had Major Winchester playing one of his records. It was clear that music was a great source of joy for him during a tough time. In the series finale, POWs are transferred to the 4077 and are awaiting transfer to a permanent facility. When Charles is walking through the compound he notices that the POWs are in fact musicians. He tries to teach them Mozart, and after many failed attempts they finally get it right, just as they are being transferred out of the 4077. A few days later when the wounded are transported to the hospital, Charles sees that one of the band members is among the dead. Charles finds out that none of the band members survived and smashes his Mozart record. At the end of the episode when everyone is reflecting on their time at the 4077 and discussing what they're going to do in the future, Charles says that his life will turn out the way he thought, with one exception. Instead of music bringing him joy as it did before, it will now serve as painful reminder of what was lost during war.
Corporal Klinger- Everyone knows Klinger as the guy who wore dresses for the first 6 seasons to try to get kicked out of the army. Towards the end of the series he met a girl, Soon-Lee, and tried to help her find her family who was separated from her when she was placed in a DP camp. Klinger and Soon-Lee fell in love and decided to get married; the problem was that she wouldn't leave Korea until she found her family. So ironically the one person who wanted to leave Korea more than anyone was the only person to stay once the war ended.
Father Francis John Patrick Mulcahy- Throughout the series, Father Mulcahy was always putting others needs in front of his own. In the finale, when the 4077 is hit by enemy fire, Father Mulcahy risks his life to save the trapped POWs. When he runs out to free them, the nearby explosion causes him to lose his hearing. Upon finding out he lost his hearing, Father Mulcahy's mind goes immediately to the Korean orphans and he is worried if he leaves there will be no one to care for them. Father Mulcahy was clearly affected by this war not only physically with the loss of his hearing but it changed his views and made him appreciate what he had.
While everyone was changed by the war, no one went through more in the series finale than Captain Benjamin Franklin "Hawkeye" Pierce. The series finale starts out with Hawkeye in a mental hospital with a psychiatrist, Doctor Sidney Freedman. It's unclear to the audience why he was in there but something clearly happened that caused him to snap. As the episode progresses, Hawkeye continues to talk with Dr. Freedman in order to find out why he went crazy and tried to operate on a man without using anesthesia. Hawkeye tells Dr. Freedman that on the bus ride back from the beach they discovered that Chinese forces were nearby so they turned off all the lights and had to remain completely silent. The problem is, one woman had her chicken clucking and it was endangering everyone so Hawkeye yells at her to keep the chicken quiet. The woman then smothers the chicken in order to protect everyone on the bus. What comes next is one of the most heart wrenching moments to ever be on television. 
Hawkeye realizes it wasn't a chicken; it was a baby. The woman smothered her own baby, and once Hawkeye realizes this he breaks down sobbing. Only now that he stopped suppressing that memory he can now begin to heal. Throughout the series, Hawkeye was always quick with a joke but the finale had him break down to show the audience that anyone could crack under these conditions.
These story lines are part of what made the series finale so great. We got the closure that comes with the war ending, but we saw how the war changed them. Throughout the series we saw moments where the characters said how the war would change them, but we rarely saw any evidence of that. "Goodbye, Farewell and Amen" gave us the happiness the characters felt when they found out they were going home, but also the pain that stayed with them because of what they had been through. No finale since M*A*S*H has been able to deliver the sense of completeness when watching "Goodbye, Farewell and Amen."