Geeks is powered by Vocal creators. You support
Matthew Bailey
by reading, sharing and tipping stories...
more
Geeks is powered by Vocal.
Vocal is a platform that provides storytelling tools and engaged communities for writers, musicians, filmmakers, podcasters, and other creators to get discovered and fund their creativity.
How does Vocal work?
Creators share their stories on Vocal's communities. In return, creators earn money when they are tipped and when their stories are read.
How do I join Vocal?
Vocal welcomes creators of all shapes and sizes. Join for free and start creating.
To learn more about Vocal, visit our resources.
Show less
Xander Cage Is Set to Return in 'xXx 3,' Who Else Will Join Him?
We all are anxious to see the return of Xander Cage in 'xXx 3,' but what else is in store for us?
13 years ago, Vin Diesel brought us a character that we all wished to be: Xander Cage - an extreme athlete and stuntman who seemed to have the world at his feet and is drawn into the life of a spy. In 2002, although it seemed like a semi-ridiculous plot, xXx was released and was a Box Office success, although, it was met with mild reviews. Its success spurned a sequel in 2005, but because of scheduling conflicts the story was re-written with a new character as the lead badass. Enter Ice Cube as Darius Stone in xXx: State of the Union, who is tasked with protecting the President against a power struggle against him. This iteration of the series, was met with even lesser reviews and box office revenues were drastically less.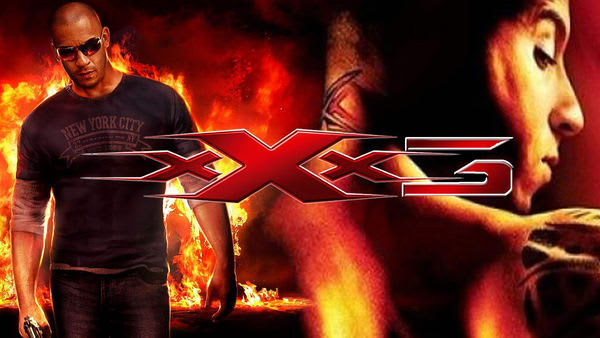 With the failure to draw in any new fans, and most likely losing some established fans, we all assumed that our hopes would be dashed and we'd never see a new installment to the series: an installment that was done well. Thanks to Vin Diesel who announced a few months ago that a sequel would be on it's way - we all are, trepidatiously, anxious to see the return of Xander Cage.
But what else is in store for us?
Samuel L. Jackson returns.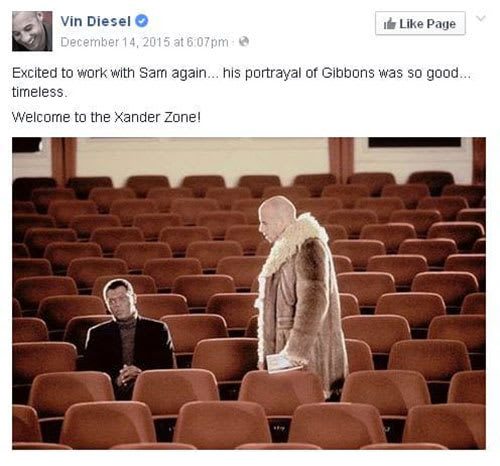 In December, Vin thrilled us with this post to his Facebook.
So it looks like Samuel L. Jackson is set to return to hopefully be the grounding force, as he was in the original film. Jackson has built an incredible career out of taking tough-talking characters and bringing them to life. He truly specializes in authority figures who are intelligent but also have a tendency for displays of violence. In xXx: The Return of Xander Cage, we're hopeful that Augustus Gibbons - Jackson's character - will bring the voice of strength and reason to Xander, but perhaps also step outside of the realms of his NSA regulations and potential bust some heads alongside Xander.
A Slew of Martial Artists Join the Cast
xXx: The Return of Xander Cage, would be less than stellar if we didn't have a collection of other heavy hitters joining the fray - and it seems that is exactly what we are set to get as we've learned that a couple fighters have joined the cast.
Conor McGregor
This will be Conor's first major on-screen appearance and hopefully it will spawn a long collection of films for him. Conor is an MMA fighter in the featherweight division of the UFC.
Tony Jaa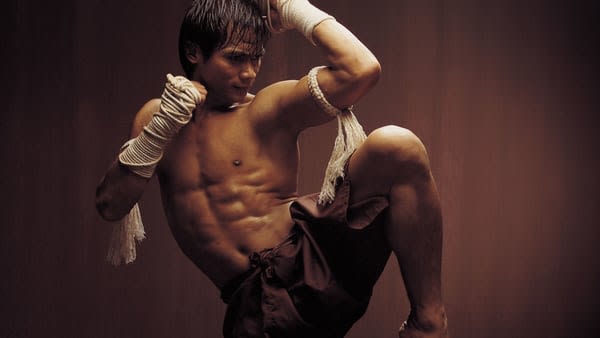 Tony hit American audiences hard in 2003, when he portrayed the main character, Ting, in Ong-bak. Jaa started of at a young age emulating his idols of Bruce Lee, Jackie Chan and Jet Li. He trained for years as he studied Muay Boran, Muay Thai, Wushi, Judo and Tae Kwando. His training paid off as he became a stunt double on several Indian films, before doubling for Robin Shou and James Remar in Mortal Kombat: Annihilation. In 2013 he was signed by Universal Studios and joined the Fast and Furious family and looks to continue his relationship with Diesel in the xXx world.
Jet Li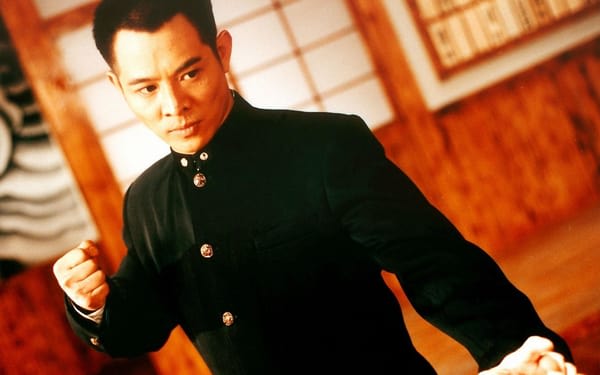 If you don't know the name Jet Li, then you must have either been living under a rock for the last 25 years, or just haven't seen several incredible films. Li's career dates back to the early '80s but one of his defining roles as Wong Fei-Hung in the Once Upon a Time in China (1992) is what led him to international stardom. Over the last 20 years Li has starred in over 30 films and has added an incredible collection of characters to his acting career, and it looks as though he will add another character by joining the xXx film.
So, there are so many updates to the movie, and here's hoping that the production speeds along and Xander Cage returns soon rather than later.