Geeks is powered by Vocal creators. You support
Tom Chapman
by reading, sharing and tipping stories...
more
Geeks is powered by Vocal.
Vocal is a platform that provides storytelling tools and engaged communities for writers, musicians, filmmakers, podcasters, and other creators to get discovered and fund their creativity.
How does Vocal work?
Creators share their stories on Vocal's communities. In return, creators earn money when they are tipped and when their stories are read.
How do I join Vocal?
Vocal welcomes creators of all shapes and sizes. Join for free and start creating.
To learn more about Vocal, visit our resources.
Show less
Yabba Dabba Don't: Seth MacFarlane Is Finally Giving Up On His 'Flintstones' Reboot
They say that a rolling (Flint) stone gathers no moss, but what on Earth is going on with everyone's favorite modern Stone Age family?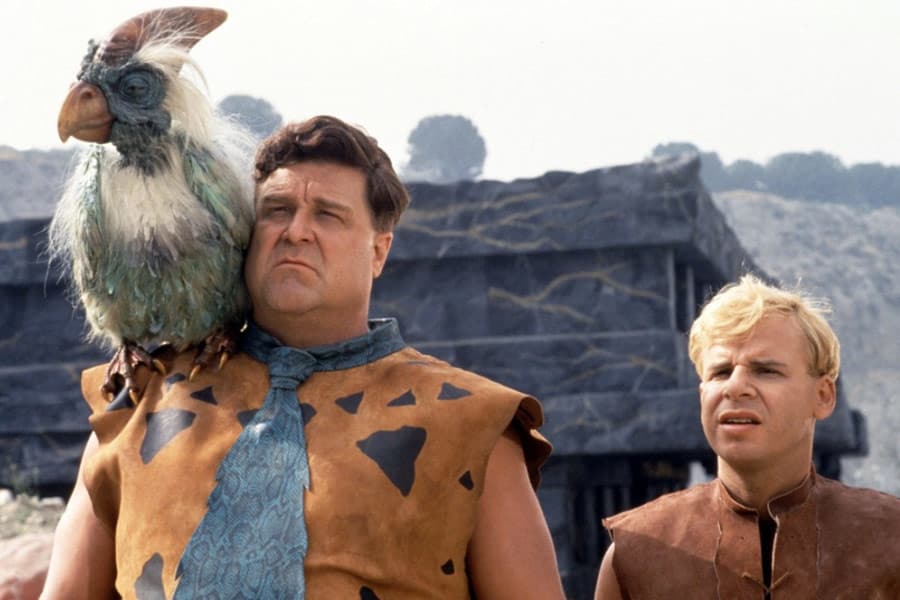 They say that a rolling (Flint) stone gathers no moss, but what on Earth is going on with everyone's favorite modern Stone Age family? After the dino-mite success of Hanna-Barbera's '60s cartoon, The Flinstones has struggled to move with the times. Those of us who grew up in the '90s will remember Brian Levant's campy live-action movie from 1994 that starred John Goodman, Rosie O'Donnell, and Halle Berry. #TheFlintstones was a like it or lump it affair, which scored big at the box office and was followed by the inevitable prequel/sequel, but Viva Rock Vegas sent the series back to the Stone Age in 2000.
However, aiming to drag the town of Bedrock back into the 21st century, Family Guy creator #SethMacFarlane promised to reinvent Fred, Wilma, Dino, and Pebbles with another live-action outing. The project has was first announced in 2011, but has been as dead as a dodo since. Now, MacFarlane has finally broken his silence on what went wrong.
It Didn't Make My Bedrock
It appears that it is the obnoxious behavior of a certain Peter Griffin that forced The Flintstones to go extinct. When asked in a Reddit AMA whether the show would ever see the light of day, funnyman MacFarlane revealed that there were too many similarities between Fred and Peter for him to get The Flintstones rolling again:
"As of now, probably not. Honestly I couldn't figure out a way to find enough differentiation between a modern-day Fred Flintstone and... Peter Griffin."
Hopes were high that a MacFarlane-penned TV show would be a hit with fans and then lead into another cinematic outing. With the project being so quiet for so long, the writing was already on the cave walls for the reboot, and MacFarlane appears to have buried whatever bones were still left. Back in 2014, Will Ferrell and Adam McKay were eying an animated Flintstones movie, which also turned out to be another jurassic disaster that no one has heard of since. Maybe it just isn't meant to be, with MacFarlane as the latest in a long line of people who just can't seem to dig up the forgotten family.
Perhaps the only success that The Flintstones has had in a post-Goodman era is DC's gritty comic book reboot. Starting its 12-issue run in 2016, Mark Russell and Steve Pugh sent Fred bowling to victory thanks to a more modern twist and themes like PTSD at the comic's core. Who knows whether MacFarlane was planning on taking his show down to DC, but with all the fart jokes and penis gags from the likes of Ted and Family Guy, don't count on it.
With MacFarlane's most recent trip to our screens with The Orville being less than impressive, maybe it is for the best that the Flintstones have gone the way of the dinosaurs. Here's hoping that Robert Zemeckis can fly his live-action version of The Jetsons to greater success, but to be honest, I'm just waiting for Emma Stone to play Penelope Pitstop in some sort of Wacky Races remake!