A Few Good Movies
Honestly, just a selection for you to enjoy!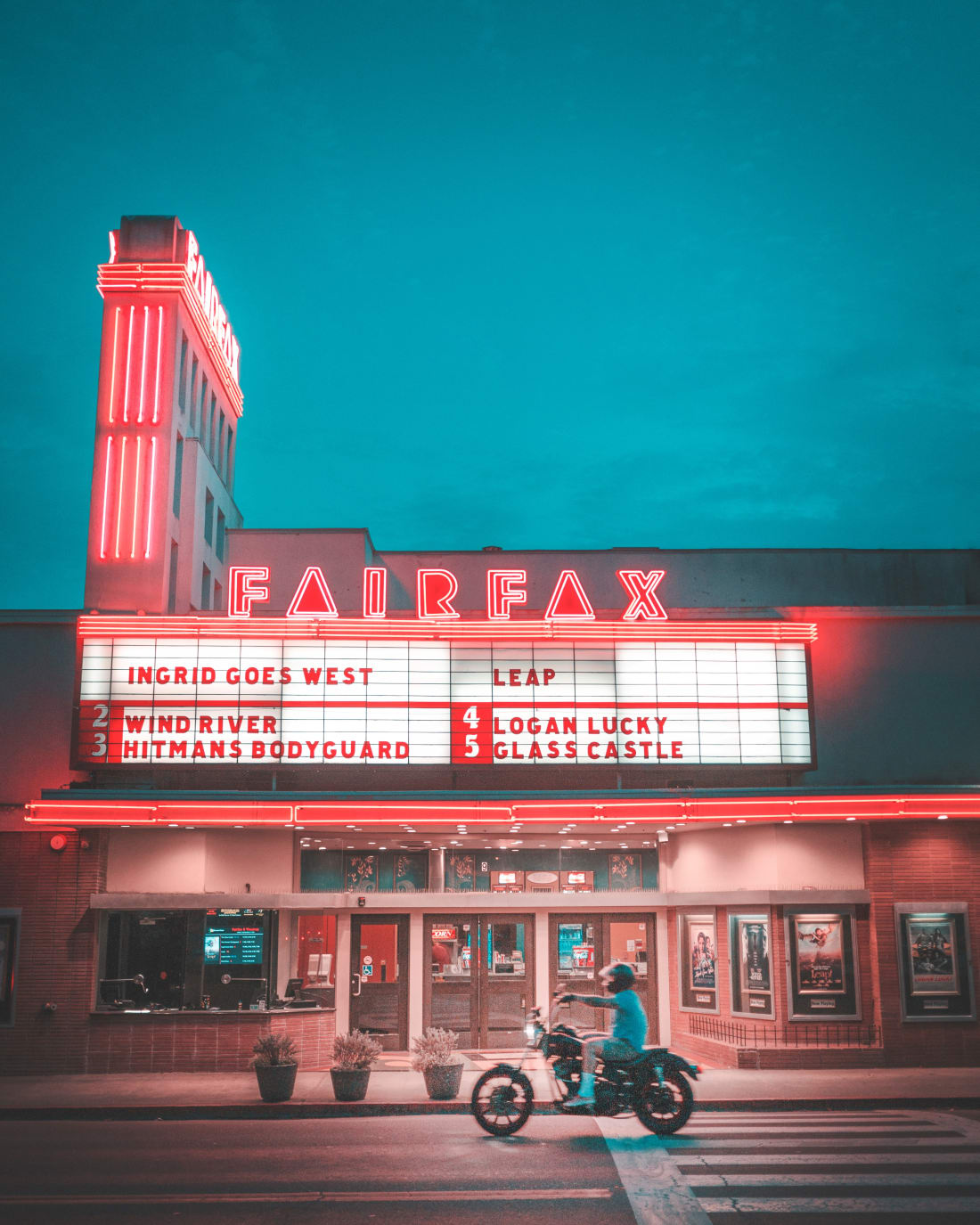 I love watching films, however sometimes, the day comes round where you just have nothing to watch! Therefore, in an effort to help people through this really real struggle, I have compiled a list of films that I love, and that may not be the first thing that comes to mind when you go to turn on the DVD player (do people even use those any more?).
1. Primal Fear
Fans of Edward Norton will love his film debut, with this performance providing a solid base for a brilliant acting career. The film follows the trial of a young altar boy (Norton), who is convicted of murder, and his defence lawyer (Richard Gere). The characters' development is the key component to this film, and the complex storyline keeps the watcher unsure yet intrigued. Not the most lighthearted film, but then again, as we proceed down this list, it's not the gloomiest either.

2. Prisoners
Put simply, Prisoners is about a man trying to find his daughter. Hugh Jackman and Jake Gyllenhaal star in this one, and both put in really strong performances. What grabs you straight away, and what the actors portray well, is the very real sense of dread after their child disappears, and increasing intensity of the plot and the actors keeps you hooked. You'll be holding your breath from the word 'go' throughout this dark thriller, with the ending not providing much respite either!

3. Nightcrawler
The second Gyllenhaal film on the list and a completely different performance sees him take on the role of a wannabe successful cameraman, who's seeming lack of morality enables him to go further than others in search for footage. The acting of Gyllenhaal is once again first class, with the character possessing an eerie yet strangely likeable quality. This film pushes the boundary between ethical and unethical, and questions just how far someone would go for that big break.

4. Creep
Pretty much does what it says on the tin. A lot of people would call this a horror film, but I would suggest that this is a thriller, and perhaps award it its own category of "Creepy." Despite it being far more "jump scary" and something quite different to anything else on this list, I include it because of the progressive descent into madness that it shoves in your face from the first few minutes. Although I am getting a bit bored of the over-popular found footage content that is saturating the horror market now, I find this to be excellently filmed, and contains subtle yet brilliant dialogue. Without giving too much away, this film is about two men, one of whom has requested someone to come and make a film about him, that his as of yet unborn child can watch. The other, the photographer who has responded, begins to find that this man is not all he stated he was as the day unfolds. Watch it, but maybe not when you're home alone.

5. The Hunt
The Hunt is a Danish drama starring Mads Mikkelsen, (Casino Royale, Hannibal). It follows a primary school teacher (Mikkelsen) who gets caught up in an accusation that turns the tight knit community in which he lives, against him. I would watch this for Mads' brilliant performance, as you struggle through the film with him, in his search for justice. If you don't mind subtitles, or speak great Danish, I'd certainly recommend this.

6. The Informant
Last but not least, this sort of biographical, sort of comedy, sort of crime-ish feature lead by Matt Damon is the light relief of this rather dark (sorry about that!) list. Admittedly I had to watch this film a couple of times to fully appreciate it, but I think that's testament to the clever story that seems to have two layers of events. In essence, Damon plays whistleblower Mark Whitacre, an employee of Archer Daniels Midland, who agrees to help the FBI in their investigation of the company. Mark however, turns out to be less innocent than he may have first appeared, and Damon portrays this excellently, with a performance that had shades of his undercover character in the Departed. See what you think!

So there's my list. Totally random, but I hope it will inspire those of you who are desperately stuck when it comes to picking a good film!