Geeks is powered by Vocal creators. You support
Neal Sastry
by reading, sharing and tipping stories...
more
Geeks is powered by Vocal.
Vocal is a platform that provides storytelling tools and engaged communities for writers, musicians, filmmakers, podcasters, and other creators to get discovered and fund their creativity.
How does Vocal work?
Creators share their stories on Vocal's communities. In return, creators earn money when they are tipped and when their stories are read.
How do I join Vocal?
Vocal welcomes creators of all shapes and sizes. Join for free and start creating.
To learn more about Vocal, visit our resources.
Show less
'Beauty and the Beast' Review
Neal Sastry is a 22-year-old man aspiring to be a movie/TV writer.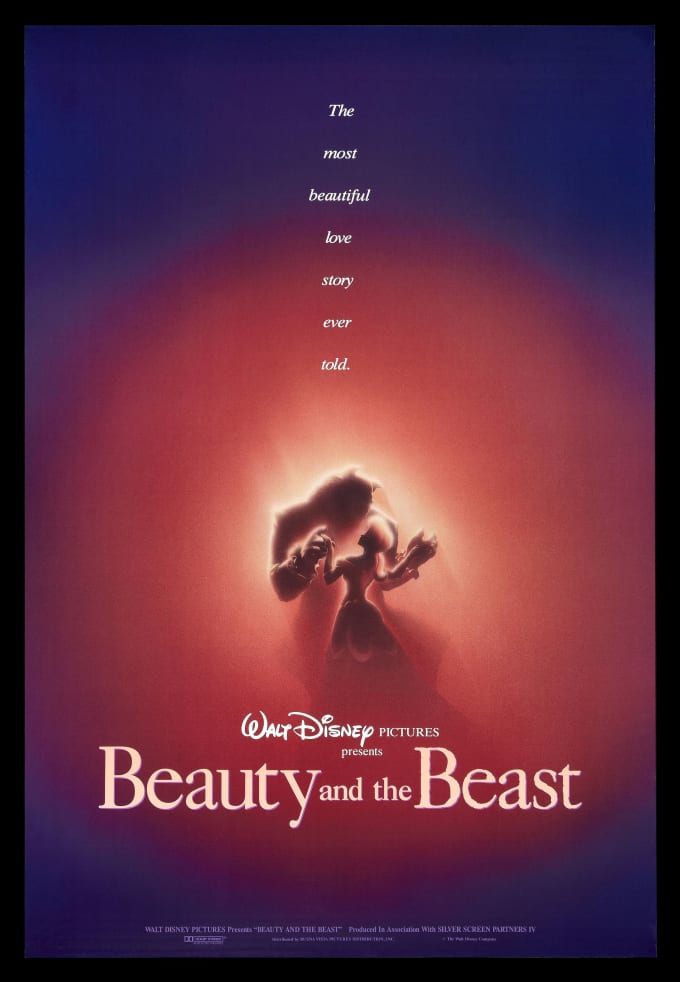 Belle (about the Beast): He's no monster, Gaston. YOU ARE!
Beware: Spoilers may follow
If I ever had to pick the best movie of the Disney Renaissance, this would probably be it. It was the first animated movie to be nominated for Best Picture and for good reason. Everything about this movie is just great. It brings about the same emotion that early Disney films brought to the point that I'm invested so much that I'm not even questioning some of the obvious plot holes in the movie staring in front of me.
We start with a beautifully laid-out backstory through stain-glass windows about a young heartless prince who ends up being transformed into a Beast by an enchantress after treating her cruelly by refusing to give her shelter from a storm due to her ugly appearance. He is given a rose, which would bloom until his 21st birthday, which at that point would begin to wither away. If he can learn to fall in love by and be loved in return by then, he will go back to being human or be faced with remaining a Beast forever. Thus we meet Belle. She's the odd one in her town as, unlike most women in the village, she spends her time reading her books not minding anyone else, much to the bafflement of others in her town except for our main villain Gaston who seeks to woo and marry Belle. However, Belle turns him down and Gaston vows to marry her by any means necessary. Meanwhile, when Belle's father Maurice goes out of town, he stumbles upon the Beast's castle and is eventually taken prisoner by the Beast. The Beast locks him up and Belle finds him and offers up her life for his. The Beast agrees to see this as a chance to fall in love. Despite his beastly exterior at first, through a series of well-paced events, both of them start to slowly but surely fall in love and see past their appearances.
The story itself is strong in that both Belle and the Beast don't immediately meet and fall in love. It takes time. And that makes it somewhat realistic. When it comes to most Disney Renaissance films, they take place between two environments (e.g. in Little Mermaid, the ocean and the land, in Aladdin, the castle and the streets, in Lion King, Pride Rock and Timon and Pumba's place, etc). In this movie, it's the village and the Beast's castle but most of it is in the castle and the movie succeeds in taking advantage of everything the castle has to offer. The story doesn't give what would be logical but no matter how small or big the plot holes, the characters' actions, or even the characters themselves are overshadowed by the sheer emotion of the moments.
The animation in this movie is top-notch on all levels and very little is recycled from anything when it comes to the expressions and designs on all our characters (both the leads and the side characters), the backgrounds, the humor, the romance, the songs, and the action.
Belle is one of my favorite Disney leads due to many reasons. Despite being beautiful, she's no show-off. Despite her kindness, she isn't willing to put up with anybody's crap (ESPECIALLY THE BEAST). Best of all, despite the fact that people talk about how odd she is, she doesn't give a crap about what people think.
The Beast is also a great character. First of all, his design is AWESOME! All the animalistic features they put on him blend in amazingly well. He can be, for lack of a better word, beastly but he does have a shred of humanity that keeps growing over the course of the film. He does have to be taught some things over the film but he's willing to learn, whether it be from Belle or his servants. 
Gaston is a very different type of villain and a much more realistic one. He doesn't start off as the epitome of all evil or even that much of a bad guy. If anything, he's established early on as the town hero. He's just a really self-centered jerk. If this were any other movie, he would be the hero. But as he fails to get what he wants, he resorts to evil and horrible measures leading to the iconic line you see at the start of this review.
The side characters are great ranging from Belle's father to the servants to Gaston's lackey LeFou. Each of them is different in their own way when it comes to interacting with our leads and in regards to their humor. Some of their dialogue still remains iconic even today.
The songs are filled with memorabilia from the lyrics to the visuals. You'd be hard-pressed to watch this movie and not remember the name or tune of at least one song. The visuals are sometimes creative in terms of color, beautiful in terms of camera technique, and humorous in terms of actions.
If there is one problem I have with this movie, it's the prince's design when he transforms back. Nothing really stood out about it for me. And let's face it, the reason for that is that we've spent the entire film knowing the Beast, not the prince. Nonetheless, it's not that big a deal to ruin the movie.
Beauty and the Beast offers a great deal towards kids and adults alike. I'd definitely recommend one go see it but chances are you already have and if you haven't—well, go see it. It'll be time well spent. This movie impacted critics and audiences alike, and not only remains of great relevance today but also will continue to be in the future. It truly is a tale as old as time.