Geeks is powered by Vocal creators. You support
Kieren Hayward
by reading, sharing and tipping stories...
more
Geeks is powered by Vocal.
Vocal is a platform that provides storytelling tools and engaged communities for writers, musicians, filmmakers, podcasters, and other creators to get discovered and fund their creativity.
How does Vocal work?
Creators share their stories on Vocal's communities. In return, creators earn money when they are tipped and when their stories are read.
How do I join Vocal?
Vocal welcomes creators of all shapes and sizes. Join for free and start creating.
To learn more about Vocal, visit our resources.
Show less
'Big Mouth' Season 2
Review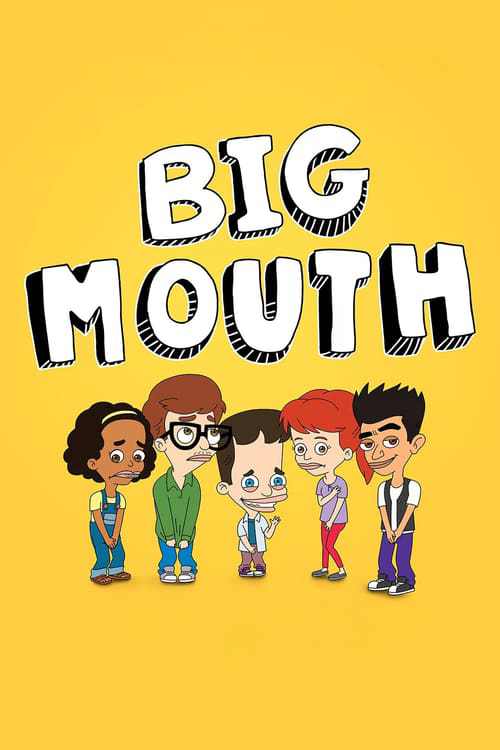 It's arrived. A year after the backwash of the the first outrageous and brilliantly vulgar first season. Big Mouth season 2 has arrived and let's kick this off.
The series of Big Mouth focuses on a band of adolescents who are tumbling through the highs and lows of puberty. The episodes follow these characters and their chaotic crusades. Andrew and Nick are two best friends struggling with the obscure changes of puberty, the dysfunctional dynamics and shame of their insecurities and urges. Jay is the aspiring magician, a cocky and ridiculous kid with the background of his fractured family tree. Jessie is one of the central main characters through the series is boiling with an assortment of emotions which ultimately make her angry and lost.
Big Mouth season 2 introduces new character Gina who unfortunately has the beaming spotlight on her because of the hormonal boys being amazed by her large boobs. The Shame Wizard is also a new character and we'll get to him soon. Overall Big Mouth season 2 is enjoyable, it makes me laugh and the first time I watched the first season I was bursting out with my feminine laughter and the embarrassing antics of the characters was far too relatable. The first season was defiantly outrageously funny, vulgar, fresh, and the characters are great and they're often relatable when you recall your own misadventures when you were a kid. Season 2 isn't all that hilarious like the first but its backbone is the exploitation of characters.
Nick, Andrew, Jessie, and Jay watching their humiliation and mistakes is always fun but the best character regarding story is Jessie. Jessie is a product of this generation of feminists and activists, opinionated and with a strong moral compass. In Season 2 she gets lost, she loses her self belief and her original outlook fades away. Jessie, with the stress and guilt of her parents and their sour relationship, becomes deprived, rebellious, and at the end she isn't entirely resurrected back to her original self.
Other characters like Andrew are juggling the humiliation and shame of their hormonal nature. Nick is afraid and paranoid that he isn't growing like everybody else and he hasn't got good support from a qualified Hormone Monster like Andrew or Jessie. Jay is crazy and he's my favorite character, he explores his sexuality during an overnight drama inside of the school. The new character Gina is sadly developing into one of those misunderstood types and her advanced progression of her body unlike the other girls puts her in the daunting spotlight of the intrigued and sometimes perverted boys. The Shame Wizard is a demon type with a British accent who radiates guilt and shame onto the characters, the times when the characters are dealing with the aftermath of a bad situation is always sadly relatable. The Hormone Monsters Maurice and Connie are fantastically funny, their unprincipled mentoring on the characters and their demonic life suggestions are too golden. The most annoying character was this short and stumpy Hormone Monster named Tyler luckily he didn't stay for long.
It sounds obscure and an adult cartoonist trash with me mentioning characters like the Hormone Monsters. It's easy to make a quick judgement however if you're ever contained in misery and hibernating in your home shoveling junk food into your mouth then defiantly watch Big Mouth and you won't regret it. My favorite episodes were Drug Buddies, The Shame Wizard, Dark Side of the Boob and Smooch or Share. The most horrible episodes were "Guy Town" and "The Planned Parenthood Show."
Big Mouth season 2 isn't greatly funny like the first season but the episodes of humanity, the obscene characters and exploitation of adolescent embarrassment, guilt and insanity is marvelous. I brand Big Mouth Season 2 with a B+ .