Geeks is powered by Vocal creators. You support
Tom Chapman
by reading, sharing and tipping stories...
more
Geeks is powered by Vocal.
Vocal is a platform that provides storytelling tools and engaged communities for writers, musicians, filmmakers, podcasters, and other creators to get discovered and fund their creativity.
How does Vocal work?
Creators share their stories on Vocal's communities. In return, creators earn money when they are tipped and when their stories are read.
How do I join Vocal?
Vocal welcomes creators of all shapes and sizes. Join for free and start creating.
To learn more about Vocal, visit our resources.
Show less
Holy Theme Song Batman! - Catwoman's Piano Playing Is The Purr-fect Throwback Thursday
Meet Sonya Belousova, the part-time cosplayer, full-time pianist, who clearly has some talent in those claws.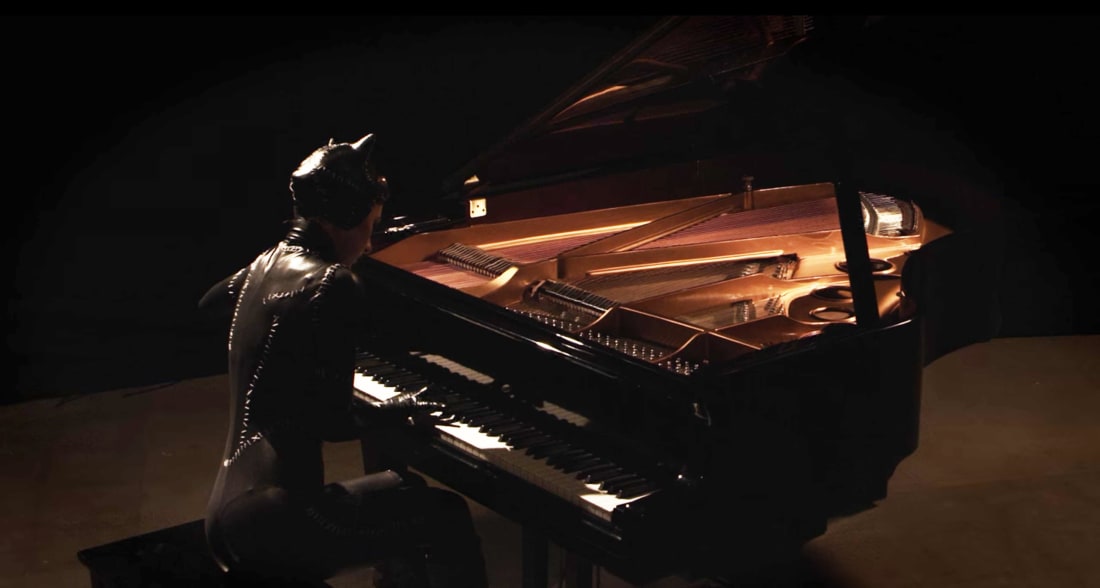 Whoah, this little kitty can sure tinkle the ivories! Meet Sonya Belousova, the part-time cosplayer, full-time pianist, who clearly has some talent in those claws. Watch her amazing rendition of Danny Elfman's Batman theme from Tim Burton's 1989 film, and get some serious #ThrowbackThursday feels.
Sure Eartha Kitt nailed it, and what would the Arkham games be without Grey DeLisle's purring tones? Anne Hathaway was good, and the less we say about Halle Berry the better, but for me, Michelle Pfeiffer is the only woman who can pull off the black leather. Despite Pfeiffer not appearing until the 1992 sequel, Belousova channels her patchy costume look whilst playing the original theme.
It isn't just the world of Batman which brings Belousova to the piano. Making quite a name for herself, the Russian-born composer can knock out a tune for all your favourites on her YouTube channel. From Star Wars to The Walking Dead, she plays them all, even popping on a blonde wig to play everyone's favourite Mother of Dragons from Game of Thrones. Belousova is good, incredibly good, but hearing Danny Elfman's iconic score sends me right back to Burton's classic. You can almost see Michael Keaton swooping down from above!
Now all we need is the rest of Batman's rogues gallery. We already saw Jack Nicholson bust some shapes in the 1989 film, so could we coax the Joker back for a collab? With some perfect percussion from Poison Ivy, Harley Quinn on the harp, and Bane on the bongos, you have yourself a full Bat-band!