Geeks is powered by Vocal creators. You support
Ghezal Amiri
by reading, sharing and tipping stories...
more
Geeks is powered by Vocal.
Vocal is a platform that provides storytelling tools and engaged communities for writers, musicians, filmmakers, podcasters, and other creators to get discovered and fund their creativity.
How does Vocal work?
Creators share their stories on Vocal's communities. In return, creators earn money when they are tipped and when their stories are read.
How do I join Vocal?
Vocal welcomes creators of all shapes and sizes. Join for free and start creating.
To learn more about Vocal, visit our resources.
Show less
'It' Gets the Anime Treatment as Fan's Pennywise Artwork Is Transformed into a Video
No one could have possibly predicted just how successful the recent adaptation of Stephen King's It has been.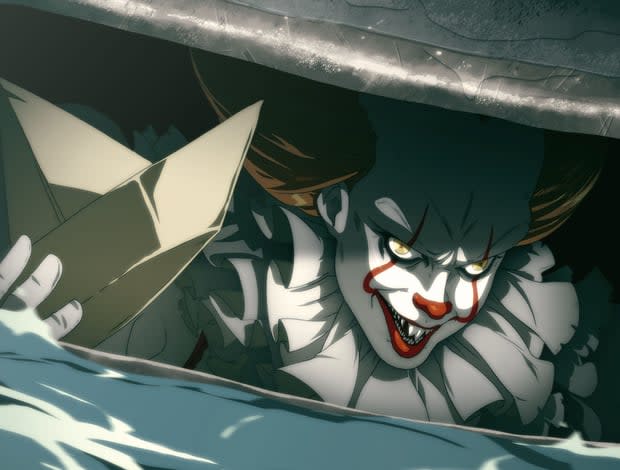 No one could have possibly predicted just how successful the recent adaptation of Stephen King's It has been. Its continual breaking of box office records doesn't seem to be slowing down and fans are showing their appreciation for the killer clown by utilizing their talents to freak us all out.
Movie Pilot Creator Usama Masood recently spoke with one of these talents, artist Mike Anderson. Mike took his love for #It's Pennywise and created an incredible #anime rendition of one of the film's most noteworthy scenes.
I'd like to see/work on an IT anime or comic series. #it2017 @ITMovieOfficial #TheLosersClub #stephenkingsit @StephenKing 
— Mike Anderson (@mikuloctopus) September 17, 2017
When Talents Collide
The drawing caught the eye of one creative fan, vocalist KevChelios, who viewed the image and rather than running away in fear, decided the best course of action would be to animate it, of course. The brief clip sees a dubbed Pennywise infamously clutching Georgie's paper boat and is masterfully executed to resemble a Japanese anime.
It's truly remarkable how perfect Kev managed to construct the clip using only Mike's drawing. The flawless edits made and emphatic voice over may cause the viewer to keep rewatching it because it is just that good.
What if "IT" was an anime? 
— Kev (@KevChelios) September 28, 2017
With more than 130,000 retweets, fans clearly want more than the 13 seconds of quality content provided. Hopefully we'll see a possible collaboration between the two artists in the future or at least another rendition because it is simply too great of a prospect to give up on.
What other horror films should be given the anime treatment? Let me know your picks in the comments below!