Geeks is powered by Vocal creators. You support
Shelbie Fae
by reading, sharing and tipping stories...
more
Geeks is powered by Vocal.
Vocal is a platform that provides storytelling tools and engaged communities for writers, musicians, filmmakers, podcasters, and other creators to get discovered and fund their creativity.
How does Vocal work?
Creators share their stories on Vocal's communities. In return, creators earn money when they are tipped and when their stories are read.
How do I join Vocal?
Vocal welcomes creators of all shapes and sizes. Join for free and start creating.
To learn more about Vocal, visit our resources.
Show less
My 2019 Book List!
Are you a fan of Fantasy YA & self-help books? One of these may be the list for you this year!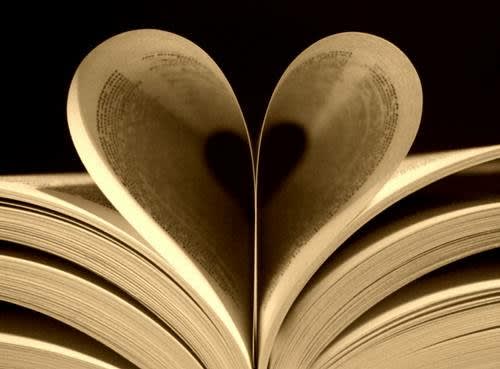 It's 2019 and the start of a new year means a new reading list! I don't know about you, but boy do I love the Fantasy YA genre. And it's just a huge bonus that so many books now-a-days are being made into hit movies and TV shows. But for most, reading is the purest and best way to go. There are a lot of perks to reading the book rather than waiting for the movie considering how much detail is on the page but ends up having to be forgotten for the sake of making the movie less than 3 hours long. 
I for one am always reading something. Not having a book to turn to just makes life feel like it's missing something. The movie adaptations are fun to go to now and again, but it's just not the same as sitting in your best PJ's, coffee, tea, or hot cocoa by your side, candle lit, and a good book on your lap (don't forget the fuzzy blanket). If you are like me and thoroughly enjoy fantasy books, and/or self-help books, then I've got the perfect 2019 reading list for you! I figured since I usually keep my reading list to myself, it would be more fun to share it with all you lovely people. So without further ado, here are my reading lists (organized first by fantasy book list, and second by self-help books).
Fantasy YA Book List 2019
The House of Night series by P.C. Cast & Kristin Cast

The Otherworld series by P.C. Cast & Kristin Cast

The Dark Artifices series by Cassandra Clare

Six of Crows series by Leigh Bardugo

The Lunar Chronicles by Marissa Meyer

Stalking Jack the Ripper, Hunting Prince Dracula & Escaping from Houdini, all by Kerri Maniscalco

House of Furies series by Madeleine Roux

This list may not seem like much but when you consider that they are all series rather than me listing the individual books in each one, trust me they add up. Besides, I'm rather prone to adding more books to my lists throughout the year every time I step into a Barnes & Noble. 
On to the self-help list. This list is more customized to me, but I recommend that everyone read more self-help books because let's face it, you can never learn too much about your mind or spirit. Reading more books like these just brings more wisdom and wonder into our lives, so we might as well have fun with it!
Self-Help Book List 2019
Think & Grow Rich by Napoleon Hill

You Are a Badass Every Day by Jen Sincero

The Little Book of Hygge by Meik Wiking

The Power of Positive Thinking by Norman Vincent Peale

To Shake The Sleeping Self by Jedidiah Jenkins

Jumpstart Your Metabolism by Pam Grout

The Science of Getting Rich by Wallace D. Wattles

The Law of Attraction by Esther & Jerry Hicks

You2 by Price Pritchett

The 5 Lessons a Millionaire Taught Me by Richard Paul Evans

The 5 Love Languages by Gary Chapman

Big Magic by Elizabeth Gilbert

The 4-Hour Work Week by Tim Ferriss

Year of Yes by Shonda Rhimes

The Pocket Guide to Action by Kyle Eschenroeder

Screw Business as Usual by Richard Branson

Well, that's all I've got for now but I assure you, more will appear on my list and maybe I'll end up sharing a random must-read booklist with you all at some point. That's gonna take a lot of forethought, though, considering there are so many amazing books out there! 
I wish you all luck and enjoyment with each and every one of these books, and I thank you for taking the time to explore my books lists! 
Here's to 2019 and the beginning of a beautiful book year!