Geeks is powered by Vocal creators. You support
Tom Chapman
by reading, sharing and tipping stories...
more
Geeks is powered by Vocal.
Vocal is a platform that provides storytelling tools and engaged communities for writers, musicians, filmmakers, podcasters, and other creators to get discovered and fund their creativity.
How does Vocal work?
Creators share their stories on Vocal's communities. In return, creators earn money when they are tipped and when their stories are read.
How do I join Vocal?
Vocal welcomes creators of all shapes and sizes. Join for free and start creating.
To learn more about Vocal, visit our resources.
Show less
Seeing Red and Green With Envy: Disney Is Being Sued By 'Inside Out' Copyright Claimant
Even a huge company like Disney isn't averse to the odd scandal over the years, but now it finds itself in some pretty hot water thanks to one of its best-loved films.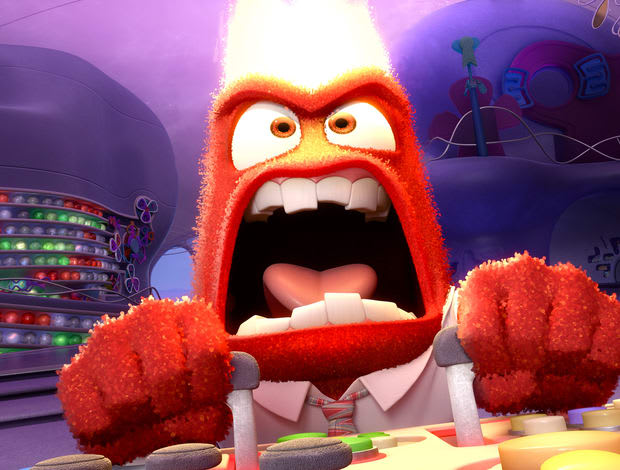 It looks like there will be some red, angry faces in the latest lawsuit to face the acclaimed House of Mouse. Even a huge company like #Disney isn't averse to the odd scandal over the years, but now it finds itself in some pretty hot water thanks to one of its best-loved films. We all remember the joyful tone of 2015's #InsideOut, Richard Kind's addictive Bing Bong Song, and a heartwarming tale about family life.
Raking in an impressive $857 at the box office, Inside Out secured its place among other #Pixar classics like the Toy Story films and The Incredibles. After the release of the film we saw the short "Riley's First Date," and while a sequel is currently off the table, expect the expanding Disney slate to eventually greenlight Inside Out 2. However, sequels could just be a pipe dream if claimant Denise Daniels has her way.
Out And About
The case come from Denise Daniels, the development expert and co-founder of the National Grief Institute, who claims that the idea was stolen from her TV show The Moodsters. Daniels reportedly came up with the idea of representing emotions via colors to help children deal with traumas like Hurricane Katrina and 9/11, and ironically featured red as anger, yellow as joy, and blue as sadness — seeing a pattern?
Daniels then repeatedly pitched the pilot to Disney, who just weren't interested. The Hollywood Reporter revealed that Daniels is suing Disney for breach of implied-in-fact contract and stated that she expected to be compensated ahead of the film's theatrical release for use of her idea. Clearly keen to emphasize that Disney ripped her off, attorney Michael Geibelson writes:
"Denise Daniels has dedicated her career over the last four decades to help children better manage and deal with their emotions. As part of her distinguished efforts, Daniels conceived of — and developed — a children's program called 'The Moodsters'...Each character is an animated, anthropromorphized figure representing a single emotion with a corresponding color, and specifically happiness (yellow), anger (red), sadness (blue), fear (green) and love (pink)."
The story comes not long after Total Recall writer Gary L. Goldman launched a similar case against the company about a rivalry over last year's Zootopia. Similar to the Zootopia case, a spokesperson for Disney spoke to The Hollywood Reporter about Daniels and confirmed that they will fight their corner:
"'Inside Out' was an original Pixar creation, and we look forward to vigorously defending against this lawsuit in court."
Notice the "look forward" part of the response, and you can probably guess who will win this one. It is interesting, because Daniels stopped pitching the Moodsters idea around 2009, Inside Out was announced back in 2011, and it has already been out for two years. While it isn't quite as long a wait as the man suing James Cameron over Titanic, why has Daniels waited so long? Her action may not have been quick, but expect a powerhouse like Disney and their extensive legal team to nip this one in the bud!