Geeks is powered by Vocal creators. You support
Rashpreet Chane
by reading, sharing and tipping stories...
more
Geeks is powered by Vocal.
Vocal is a platform that provides storytelling tools and engaged communities for writers, musicians, filmmakers, podcasters, and other creators to get discovered and fund their creativity.
How does Vocal work?
Creators share their stories on Vocal's communities. In return, creators earn money when they are tipped and when their stories are read.
How do I join Vocal?
Vocal welcomes creators of all shapes and sizes. Join for free and start creating.
To learn more about Vocal, visit our resources.
Show less
Should Marvel Release Another 'Avengers Endgame' Trailer?
Will we get another 'Avengers Endgame' trailer?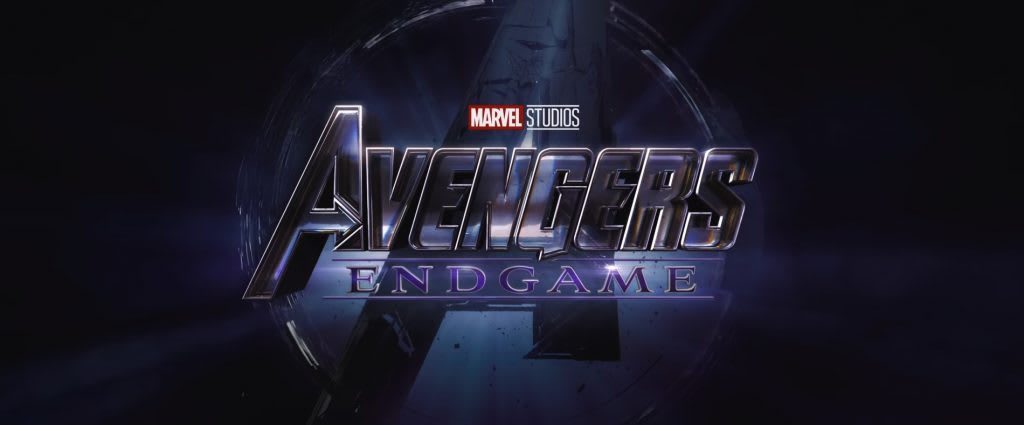 December 7, 2018 surprised us all with the unexpected trailer to Avengers Endgame. Many fans of the Marvel Cinematic Universe (MCU) had been eagerly waiting for not only the trailer to the film but the title too. Since the release of Avengers Infinity War, Marvel has been extremely secretive about what will happen in Endgame. After Infinity War audiences were left on a massive cliff-hanger with no secure idea on how things will go forward from that point. The Endgame trailer was just as ambiguous, not giving away many (or any) spoilers for the actual film, continuing to leave fans in the dark as to what to expect. The simple trailer created such massive impact and increased the eagerness to know the outcome of this 10-year franchise; therefore, could Marvel be just as successful without adding another trailer into their marketing plans?
Continuing to tease at the upcoming Avengers Endgame film, Marvel decided to release a small snippet teaser being around 30 or so seconds long at the 2019 Super Bowl. This snippet showed us more than what the trailer had shown, as we are able to see the impact on the world from the unforgettable snap. We are also shown more scenes of the Avengers in their state after the snap. There was a lot more to pick at and analyse in this second tease; however, it still managed to keep some ambiguity and stray away from any major giveaways.
The Super Bowl snippet was unexpected and though fans are pleased to gain more information about the conclusion of the franchise, Marvel could easily get away with generating a higher buzz of anticipation without having another trailer. From the unexpected trailers to actors of the films having to stay silent in interviews, Marvel has made it overtly clear that they want to keep away from any spoilers, and so far, this is working for them.
If we take a look back, Avengers Infinity War was able to generate such great success by the way Marvel had marketed their film. In November 2017 Marvel released a teaser trailer for Avengers Infinity War announcing that they would release the official trailer the following day. The teaser itself was 1 minute and 46 seconds long, which did not actually show any footage from the new film but instead highlighted the older films' trailer reactions. This made for a beautiful trailer for fans, showing the 10-year development of the MCU and increasing the anticipation for the complete franchise narrative.
The Infinity War trailer showed fans all their favourite superheroes finally coming together in a way which has never been done before. This created a mass of excitement as fans had been anticipating their favourite superheroes to finally come together and the epic battle between them and Thanos to finally come into play. Marvel marketed Infinity War brilliantly, providing us with trailers, teasers, and posters; however, when it came to the release of the film, the world began to receive a "Thanos demands your silence" note. This again had a massive impact and also hinted that Marvel definitely wanted to keep things under wraps. Thankfully, fans stuck to the message and did not tell the world of the ambitious cliff-hanger at the end of the film.
Infinity War created such an impact on the MCU and audiences who watched it that the cliff-hanger potentially promotes Avengers Endgame by itself, as everyone will still go to watch Endgame to see the ending. Marvel has gained so much love, money, and attention and has become a major brand; however, after Infinity War, it set itself on a whole other standard. This is to the point where audiences are eagerly trying to figure out the conclusion of the franchise themselves and each day are waiting for more and more information to work with. Even with Captain Marvel coming out this March, Endgame steals the light, due to Endgame having the answers everyone wants, which Captain Marvel probably won't provide.
The Endgame trailer and Super Bowl snippet could just be all Marvel needs to keep the energy for Endgame going. Probably adding a few posters nearer to the Endgame release in April, Marvel could very easily get away with as little promotion for the film as possible. Though this would tense Marvel fans out due to the lack of information (and spoiler hints), it would drive audiences to the cinemas to see the conclusion to the franchise. This would make Endgame much more memorable for fans and the MCU. So, what do you think? Should Marvel hold back on promotion for Avengers Endgame to make the film that much more satisfying for fans?