Geeks is powered by Vocal creators. You support
Tom Chapman
by reading, sharing and tipping stories...
more
Geeks is powered by Vocal.
Vocal is a platform that provides storytelling tools and engaged communities for writers, musicians, filmmakers, podcasters, and other creators to get discovered and fund their creativity.
How does Vocal work?
Creators share their stories on Vocal's communities. In return, creators earn money when they are tipped and when their stories are read.
How do I join Vocal?
Vocal welcomes creators of all shapes and sizes. Join for free and start creating.
To learn more about Vocal, visit our resources.
Show less
Sit Down With Your Ego: 'Guardians of the Galaxy' Concept Art Shows Alternate Look for Ego
Original concept art from the film has made its way online and depicts an early draft of Ego before either McConaughey or Russell were attached to the part.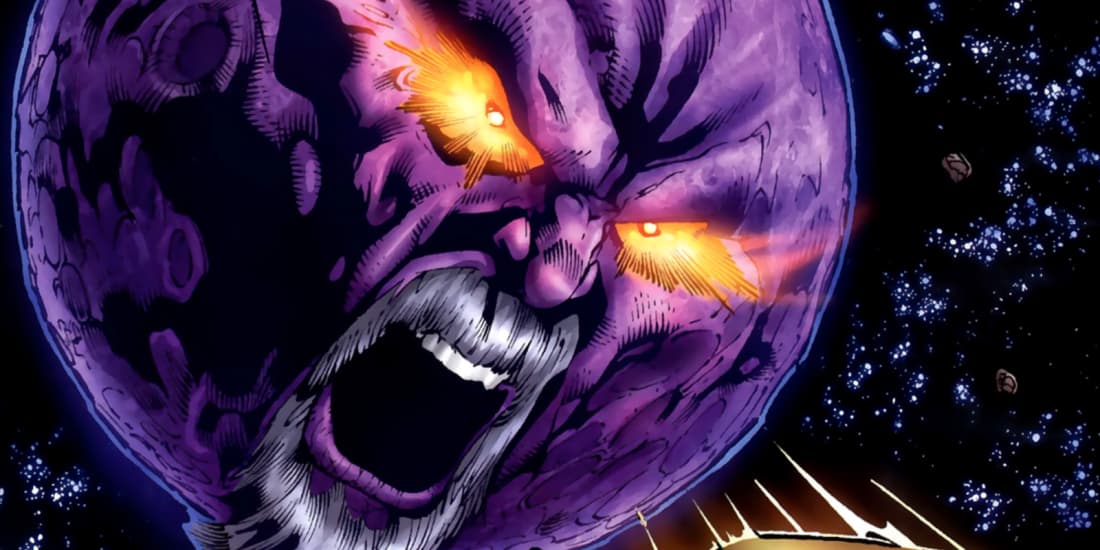 Well, Disney and Marvel have certainly done something right, because we are still talking about #JamesGunn's #GuaridansoftheGalaxy2 weeks after Star-Lord and his ragtag crew of miscreants soared to the top of the box office. Bowling over critics with the intergalactic adventure, the sequel to 2014's blockbuster was a game of "Who's the daddy" as we searched for #ChrisPratt's absentee father.
We have already heard (and now seen) how #MatthewMcConaughey was once slated to play the galaxy's lousiest deadbeat dad, and we all know that #KurtRussell eventually nabbed the part. McConaughey turned down the role to appear in Neil Gaiman's The Dark Tower, which is a decision that we don't know if he'll live to regret. Thankfully, Russell was a more than welcome substitute to play Ego, balancing that teddybear smile with his villainous persona.
Daddy's Home
Now, some original concept art from the film has made its way online and depicts an early draft of Ego (the Living Planet) before either McConaughey or Russell were attached to the part. As the supervisor at Marvel Studios Visual Development Division, the drawing comes from the mind of brilliant artist Andy Park. Park's previous work involves concept art for the likes Ant-Man, Captain America: Civil War, and the upcoming Thor: Ragnarok, so he clearly knows his stuff. He shared the image on his Instagram and you can check it out below: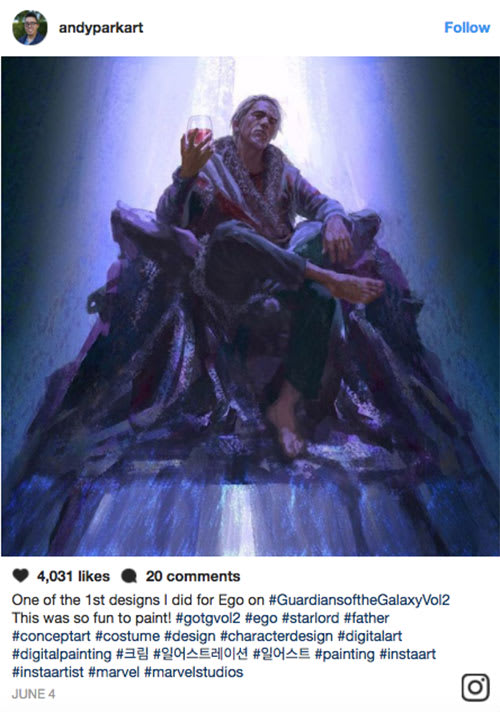 The look is a million miles away from McConaughey's suave spaceman approach and definitely a different Ego to the one that we saw in Gunn's finished product. Park seems to emphasize the "living planet" element of the character, having Ego perched on a throne of rocks that seemingly emerge from the ground. In baggier robes and barefoot while drinking a goblet of wine, Ego has more of a celestial feel in Park's drawing, and it wouldn't look out of place to see him glowering down at you in a church somewhere. Personally, I am more of a fan of Park's more religious conception of the character — well, Ego is a god after all.
Believe me, there was nothing wrong with Russell's portrayal, but at points he did look a bit like some drunken biker dad having a midlife crisis, while his "scary" phase was mired in CGI overkill. Looks aside, at least we can settle on Russell's boisterous personality perfectly matched with having Pratt's Star-Lord as his son. Both characters exuded that cocky demeanor and you wouldn't be wrong for thinking they really were related.
Putting the concept art behind us, at least Russell's Ego wasn't snared in that infamous Marvel villain problem, and perhaps this is why Guardians of the Galaxy Vol. 2 is up there with the best that the MCU has to offer. Who knows what the third installment in the franchise holds, but quick, someone get Park a pencil and tell him to start sketching Adam Warlock.