Geeks is powered by Vocal creators. You support
Ghezal Amiri
by reading, sharing and tipping stories...
more
Geeks is powered by Vocal.
Vocal is a platform that provides storytelling tools and engaged communities for writers, musicians, filmmakers, podcasters, and other creators to get discovered and fund their creativity.
How does Vocal work?
Creators share their stories on Vocal's communities. In return, creators earn money when they are tipped and when their stories are read.
How do I join Vocal?
Vocal welcomes creators of all shapes and sizes. Join for free and start creating.
To learn more about Vocal, visit our resources.
Show less
The Best Is yet to Come: December 2016 Has Some of the Best Movie Releases of the Year!
December has a little bit of everything sprinkled throughout those 31 days and here are a couple of them!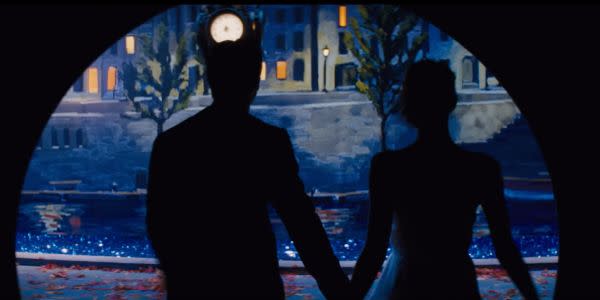 Another day, another dollar thrown at the mighty machine that is called Hollywood. There is one more month left until we begin the 2017 movie year and although there have been a few hits this year, there have been a few clunkers.
Do not fret though, my friends! For the remaining month of December has a little bit of everything sprinkled throughout those 31 days and here are a couple of them!
December 2nd - 'Jackie'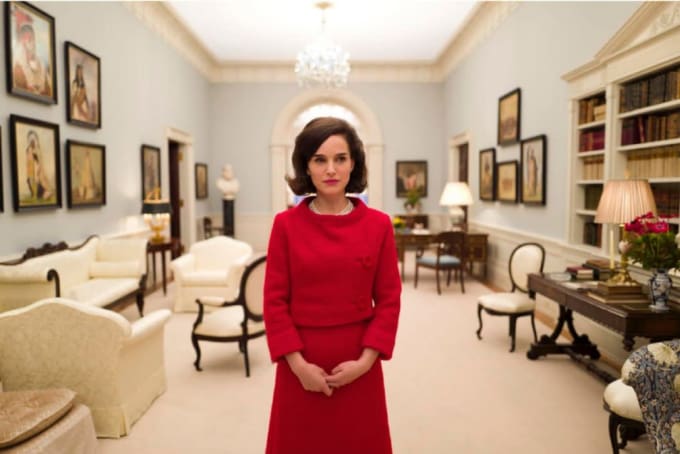 Who Stars In It?
Natalie Portman

Peter Sarsgaard

Greta Gerwig

Plot Synopsis
The film follows Jackie Kennedy as she attempts to recover to a normal life, whatever that may be, following the assassination of her husband and former United States president, John F. Kennedy.
Why You Should Be Excited
Natalie Portman's performance of former First Lady, Jackie Kennedy, has been universally praised at multiple film festival circuits and people are speculating that Oscar #2 is a possibility for the ridiculously talented actress!
December 16th - 'Rogue One: A Star Wars Story'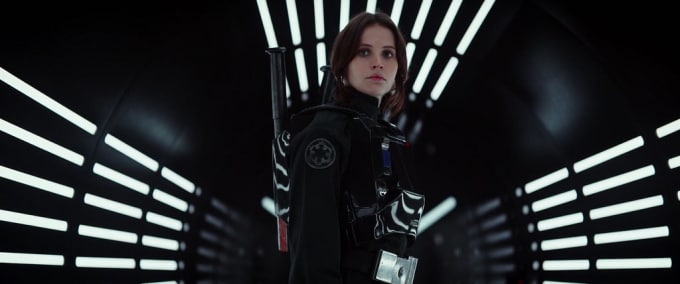 Who Stars In It?
Felicity Jones

Diego Luna

Mads Mikkelsen

Donnie Yen

Forest Whitaker

Plot Synopsis
Set prior to the events of Star Wars Episode IV: A New Hope, Rogue One sees a group of Rebel Alliance recruits work together to steal the plans to the Death Star.
Why You Should Be Excited
You know you're already excited for this very first standalone Star Wars installment. Following the spectacular reception of last year's The Force Awakens, Disney hopes audiences will flock to the theatre to return to the world of lightsabers and stormtroopers.
'La La Land'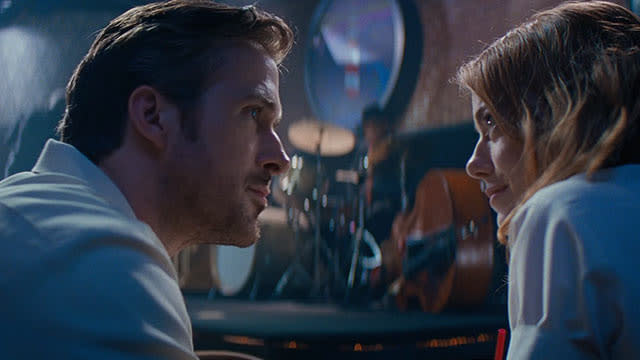 Who Stars In It?
Emma Stone

Ryan Gosling

John Legend

Rosemarie DeWitt

Plot Synopsis
A jazz pianist falls for an aspiring actress in Los Angeles.
Why You Should Be Excited
If Star Wars isn't your thing/all the showings are sold out, moviegoers will be able to check out a film that is on my personal list of highly anticipated releases, La La Land. The film is directed by Damien Chazelle, who also helmed 2014's Whiplash that earned J.K Simmons his first Academy Award, and stars Ryan Gosling and Emma Stone singing to each other. What more would one need really?
'Collateral Beauty'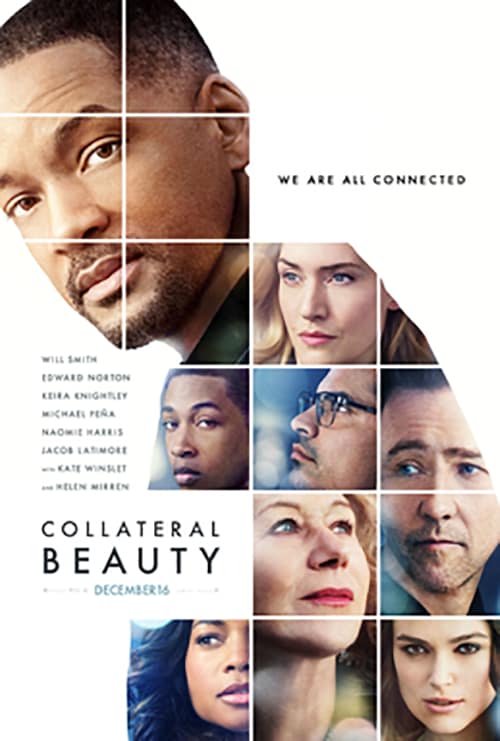 Who Stars In It?
Will Smith

Kate Winslet

Keira Knightley

Helen Mirren

Edward Norton

Plot Synopsis
A grieving man is visited by Love, Time and Death who strive to show him that even loss can reveal moments of meaning and beauty.
Why You Should Be Excited
The third film set to release on December 16th, Collateral Beauty, a film that is reminiscent of the classic tale A Christmas Carol, is filled with an A-list cast and looks to appeal to those audience members that become rather emotional around the holidays.
December 21st - 'Passengers'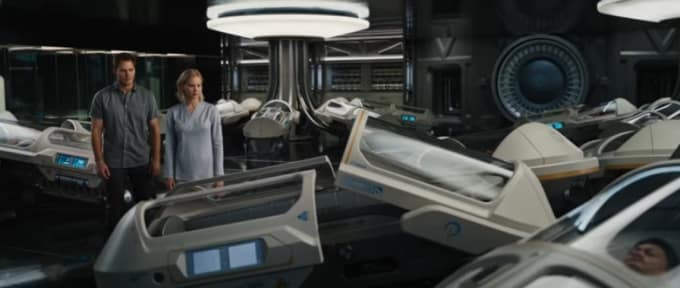 Who Stars In It?
Jennifer Lawrence

Chris Pratt

Michael Sheen

Plot Synopsis
Two passengers are awakened from an induced hibernation on board a spaceship headed for a new planet ninety years too early
Why You Should Be Excited
The premise to Passengers is pretty intriguing by itself. It will be interesting to see another addition to the sci-fi genre this year that places an emphasis on the romantic element to it, along with the scientific elements of it that many of us are all hoping will be explored.
'Assassin's Creed'
Who Stars In It?
Michael Fassbender

Marion Cotillard

Jeremy Irons

Michael K. Williams

Plot Synopsis
When Callum Lynch explores the memories of his ancestor Aguilar and gains the skills of a Master Assassin, he discovers he is a descendant of the secret Assassins society.
Why You Should Be Excited
Video game-to-film adaptations have been less than stellar, to say the least. Assassin's Creed features the talents of the incredible Michael Fassbender & Marion Cotillard and reunites the actors with director Justin Kurzel, who directed the 2015 Macbeth adaptation. Certain aspects of the trailer seem spectacularly promising so fingers are crossed that this time, a not-so-terrible video game adaptation will finally release!
'Sing'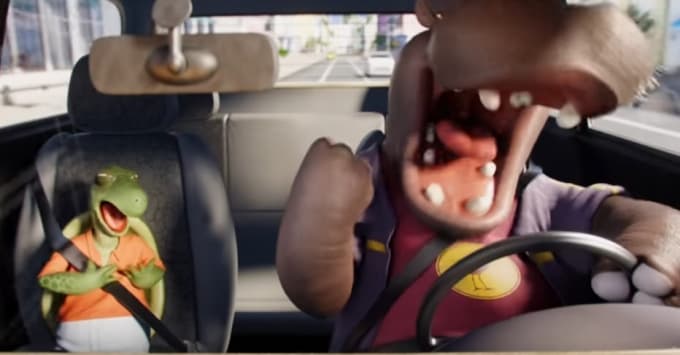 Who Stars In It?
Scarlett Johansson

Matthew McConaughey

Taron Egerton

Reese Witherspoon

Seth MacFarlane

Plot Synopsis
A koala named Buster Moon has one final chance to restore his theater to its former glory by producing the world's greatest singing competition.
Why You Should Be Excited
From Illumination Entertainment, the studio that brought us those banana-loving Minions, comes Sing and it will be fun to see an animal version of American Idol complete with some beautiful-looking animation. With musical classics like Crazy Town's "Butterfly" and a pig singing Lady Gaga's "Bad Romance", my toes will certainly be tapping for the duration of this film.
December 25th - 'Fences'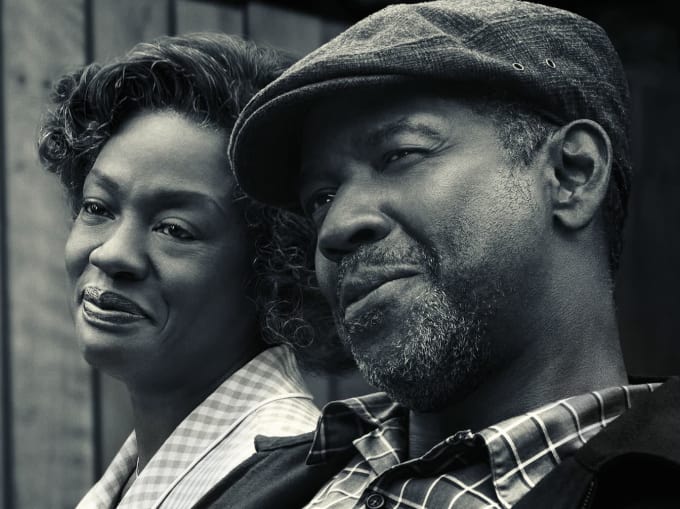 Who Stars In It?
Denzel Washington

Viola Davis

Russell Hornsby

Mykelti Williamson

Plot Synopsis
An African-American father struggles with race relations in the United States while trying to raise his family in the 1950s and coming to terms with the events of his life.
Why You Should Be Excited
Adapted from the August Wilson play, Fences looks to be an emotional gut punch of a picture come Christmas. Denzel Washington steps behind the camera for a third time (behind Antwone Fisher and The Great Debaters) and rest assured that he knows every intimate detail of the work inside out; Washington and his on-screen wife, Viola Davis appeared in the Broadway show for Fences in 2010, earning them their Tony Awards for Best Actor and Actress, respectively.
What December Releases Are You Looking Forward To?