The Best New Girl Power Fantasy Graphic Novels
They may not always be human, but that doesn't stop these girls from being freaking awesome.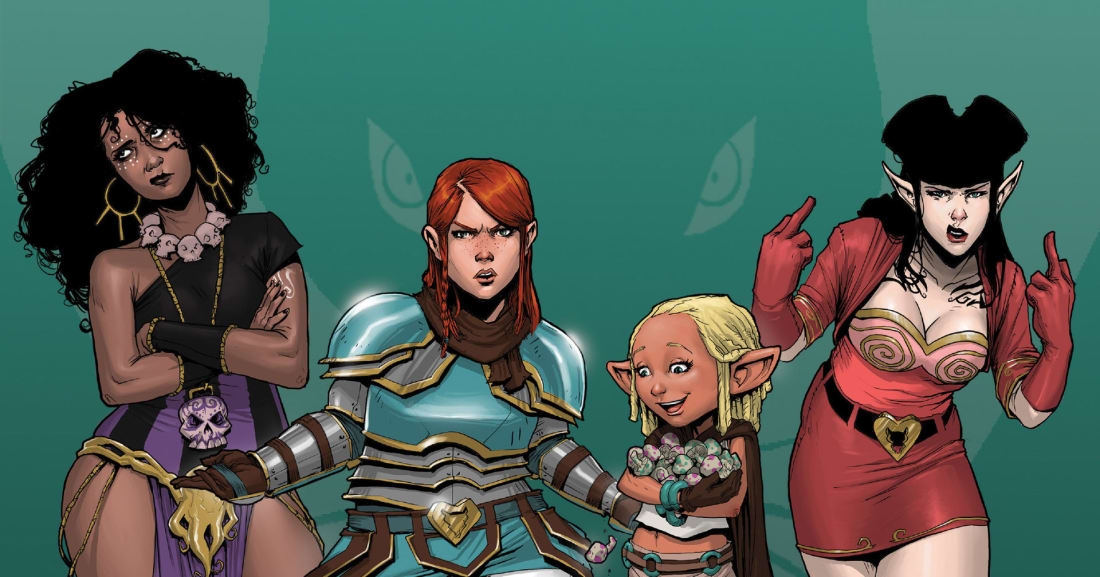 It's a great time to be alive if you love strong women and girls as the protagonists in your graphic novels and comics. From an Indiana-Jones-esque adventurer to the vengeful daughter of Death, you'll find confident, capable women slashing, blasting, and outsmarting their way through the lush landscapes of fully fleshed-out worlds. There are no limits to the imaginative places these up-and-coming ladies will take you, so check out some of the best new girl power fantasy graphic novels and hold on for a wild ride.
Shutter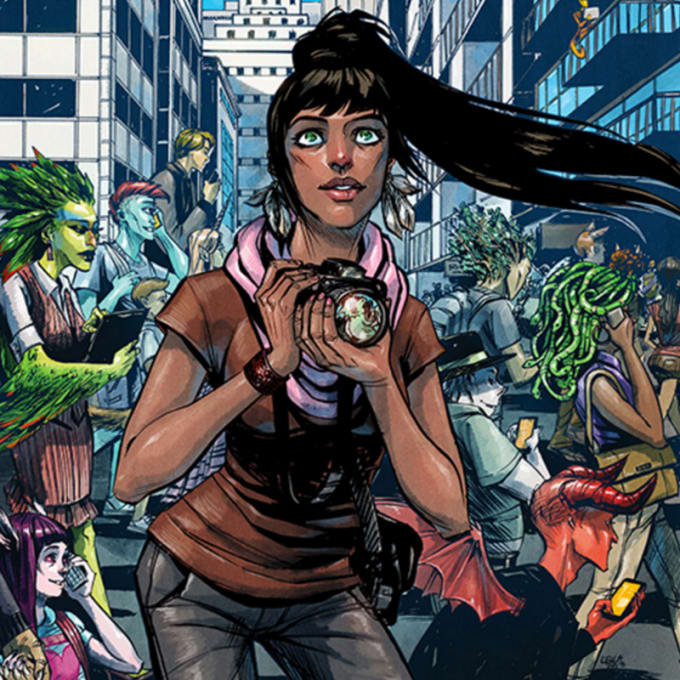 Kate Christopher headlines as the strong female protagonist of this story. Once upon a time she was a world-traveling fast-moving child-of-adventurers; now she's settled down and leads a quiet life. But when a highly evolved cat attempts to blow Kate's apartment to smithereens, she's sent on a new quest that leads her toward her deceased father's true origins - and dark secrets - all while on the run from bounty hunters. Shutter proves a wildly imaginative urban fantasy complete with sentient clocks, truly jerky long-lost siblings, giant talking mythical animals, and even mutants. If you're a fan of Saga or Fables and this all sounds vaguely familiar, it should. Leila del Duca's illustrations are the real star of the story and while the plot is sometimes haphazard, you may forget to care, because Shutter is one seriously entertaining read.
Nimona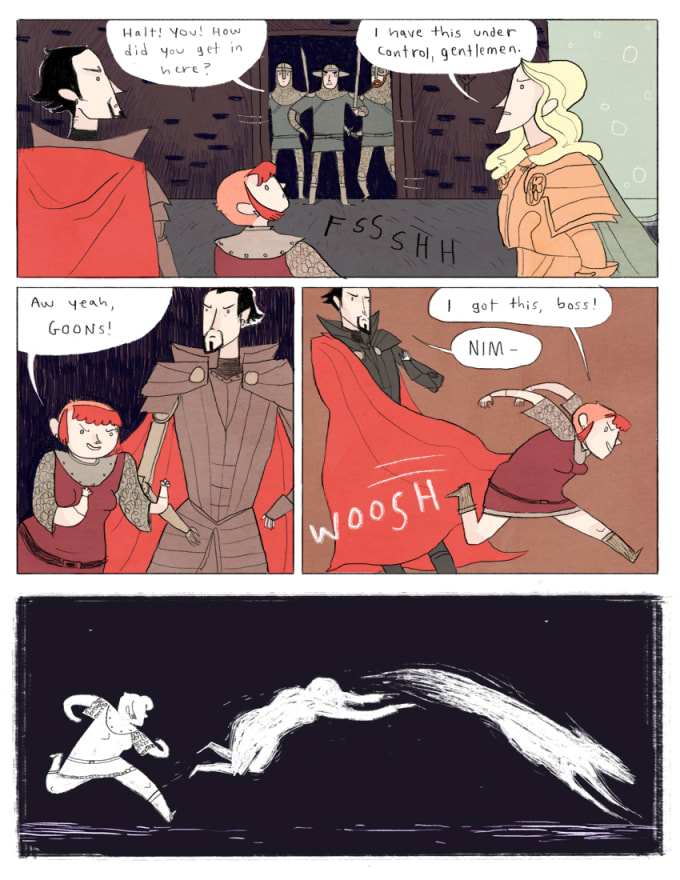 When Rainbow Rowell (author of Eleanor and Park) reviewed this comic so highly, I knew I had to give it a try. This award-winning, New York Times bestselling graphic novel all starts with Nimona, the hilariously naughty shapeshifting henchgirl to supervillain Lord Ballister Blackheart. Her mission? To prove goody-two-shoes Sir Ambrosius Goldenloin (*guffaw*) isn't the perfect paragon of virtue that he appears to be. Weird technological innovation combined with knights and super powers makes for a genre-mixing rollercoaster of a charming yet thoughtful story. Nimona's dark past proves a surprisingly deep part of the story, in contrast to the amusing visual play of her shapeshifting powers (a dragon one moment, a timid cat the next). There are few critics or comic fans who haven't gone wild for the subversive, irreverent writing of Noelle Stevenson (author of Lumberjanes). If you read Nimona as a webcomic, don't forego reading it in full-color hard copy, as you'll get an exclusive epilog and bonus conceptual sketches.
Monstress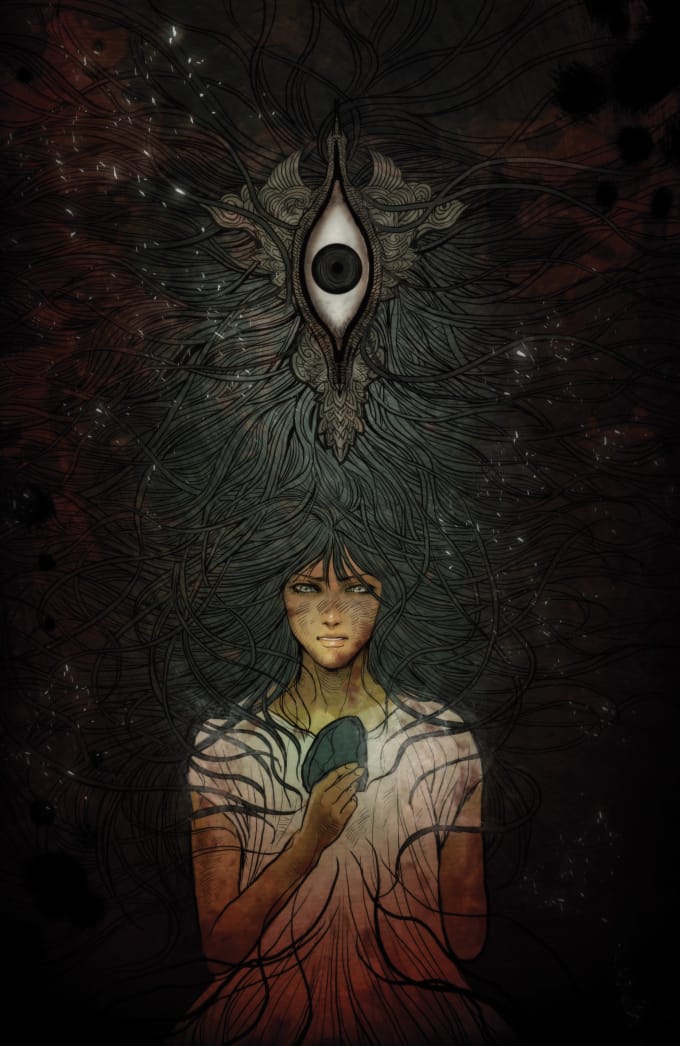 There's so much to love about Monstress from the bestselling, award-winning author Marjorie Liu (she's the one who wrote Marvel's The Astonishing X-Men "Volume 10: Northstar"). First, the setting: you're in an alternate version of 1900s Asia where women call the shots. Second, the style: intricate art deco meets terrifying steampunk. Third, the story: teen Maika Halfwolf struggles to overcome the personal trauma and horrors of war while sharing an unexplained psychic link with a dangerously powerful monster. All of this begins with Maika voluntarily auctioning herself off like a slave - WHAT is happening here, you ask, and that's when the pages begin to fly through your fingers. Accompanied by Sara Takeda's illustrations, Maika's story is filled with allies (a fox-girl, a cat with two tails), enemies, and a truly compelling raison d'etre. At the end of the first volume, Liu reveals her intent: ". . . The root of my desire . . . was to tell a story about what it means to be a survivor. A survivor, not just of a cataclysmic war, but of racial conflict and its antecedent: hatred. And to confront the question: how does one whom history has made a monster, escape her monstrosity? How does one overcome the monstrousness of others without succumbing to a rising monstrousness within?" You got us, Liu. We're looking for the answers.
Pretty Deadly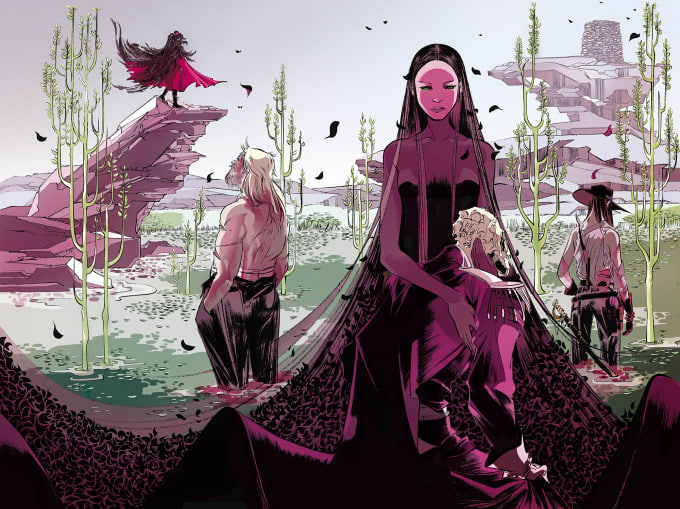 Combine the brutality of the Old West with the magical realism of Gabriel Garcia Marquez. Shake it up with dizzying art, some independent don't-need-no-man heroines of many ethnicities and you have Pretty Deadly, a surprise hit starring Death's daughter. On a horse made of smoke, Ginny, a vengeance reaper (I wish that was my job title too) rides the wind, blazing through electrifying fight scenes and tantalizing panels that entice you to look just a little longer. It challenges you, it's ambitious to a fault, and its macabre stories of sacrifice and violence conceal a mythical tale with relatable themes. Emma Rios' rich paintings have the quality of the best Asian art whether she's depicting bloody bullet holes or droopy underworld gardens. Westerns often struggle in the comic world, but Kelly Sue Deconnick's success is not surprising considering her ability to make a story told in the past tense by a rabbit and a butterfly a gritty, tense dream you hurry home from work to pick up again.
Fables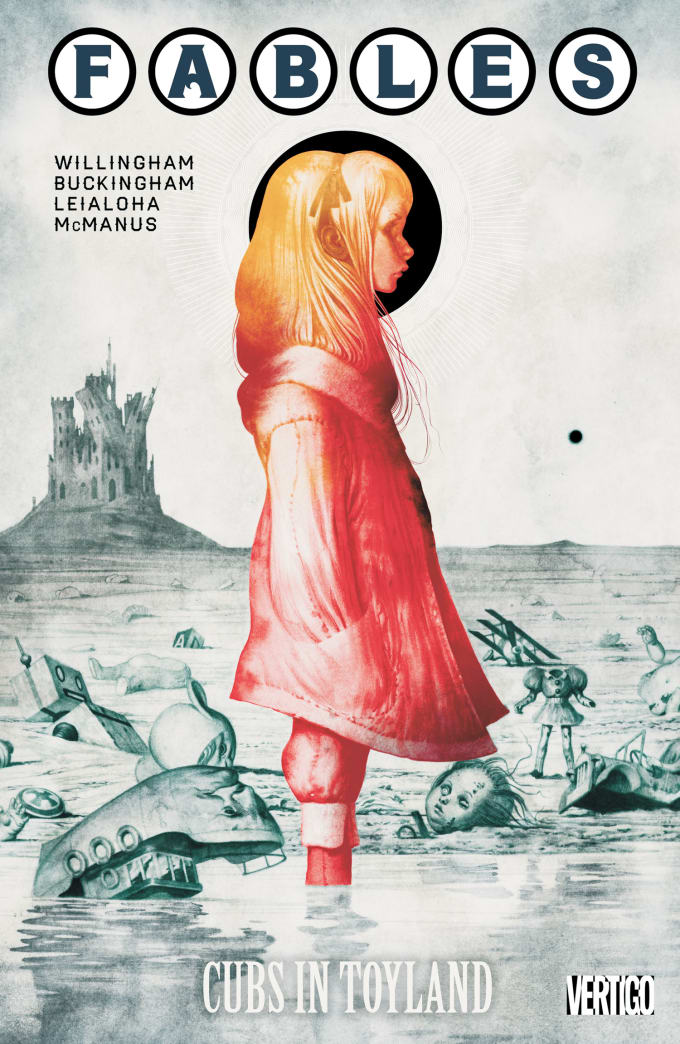 Though it bears a resemblance, Fables is unrelated to ABC's Once Upon a Time (the TV series probably isn't a ripoff, says its creator Bill Willingham) - but if you like the show, you might just love the genius of Fables. Clever writing and fantasy action combine for new stories about old fairy tale characters. It all begins when the cast of our childhood fables are resettled in New York City when the Adversary forces them out of their homeland. Everything's just fine until the characters are shocked by the sudden murder of Snow White's party girl sister, Rose Red, and the Big Bad Wolf, now known as Bigby Wolf and much less bad, finds himself tasked with unmasking the mystery of her death. Each volume is a little different - some are funny, some gory, and still others deep and thoughtful - but if you were as avid a reader as I was of the original, much creepier than Disney tales of Hans Christian Anderson and The Brothers Grimm, you'll really get into Fables.
The Rat Queens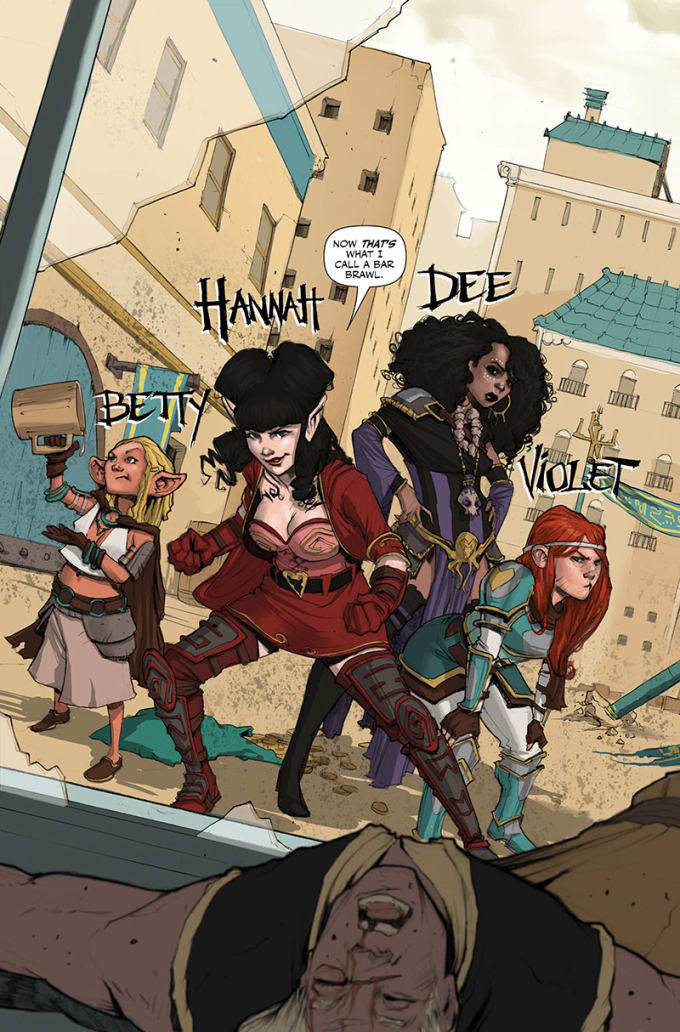 I may be saving the best for last. This team of sassy battle-maiden mercenaries, aka The Rat Queens, are smart, funny, and feminist to the last. If Dungeons and Dragons is your style, you'll love this comic which has been described as Buffy the Vampire Slayer meets Lord of the Rings meets Tank Girl - but with more drinking. Dealing death and guzzling booze, the protagonists get double-crossed and refuse to be tricked twice. Meet the cast: Hannah the rockabilly elven mage who doesn't give a damn, Violet the catchphrase-loving hipster dwarven fighter, Dee the atheist human cleric with a cultist background, and Betty the hippy smidgen lesbian thief who's obsessed with candy. Sound like your kinda girls? Yeah, I hear ya. As Violet says, "RAT QUEENS! Put the sexy back in large wholesale slaughter!" (Oh. And also squid gods. I just really needed to include that.)