Ato Essandoh of BBC America's Copper Takes Pride in Role of Real Life African American Civil War Doctor
Django Unchained Actor Shrugs off Fake New Death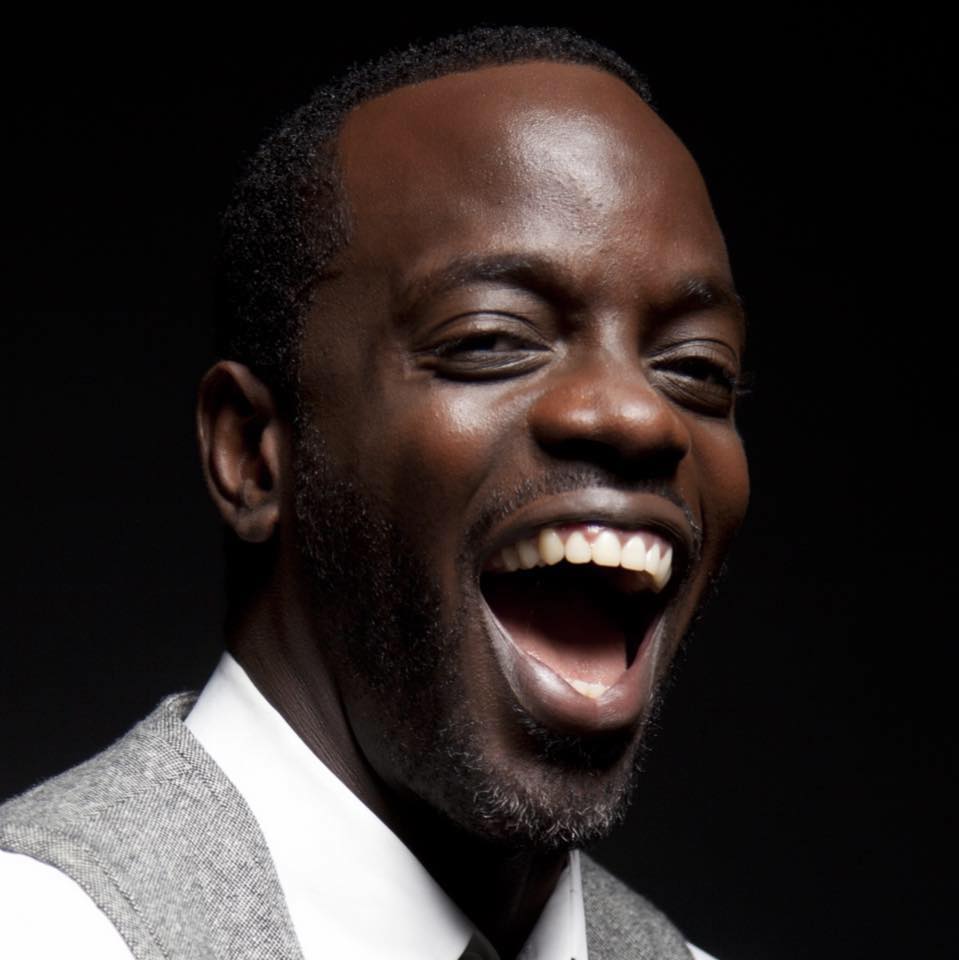 Ato Essandoh is (or was?) one of these character actors who's face you definitely know but come without name recognition. Movie roles in blockbuster films like Blood Diamond and Hitch have been frequently woven around appearances in TV dramas such as Damages, The Good Wife and Law and Order. Most recently, the Schenectady born actor has emerged into a reoccurring role on Elementary with Lucy Lui. But now also playing Dr. Matthew Freeman on Copper has finally given him a permanent place to hang his shingle every week. Set in Civil War New York City, he couldn't help but continue in that vein in accepting a small part in Django Unchained – even if it meant playing "the method" to a bloody conclusion. Actually mauled to death by a vicious dog as an oft escaped slave, Essandoh gladly met his untimely end in exchange for the chance to work with Quentin Tarantino. At least that's what the internet reported.
"Yes, I'm calling from Heaven. Actually, I'm calling from Hell, Essandoh playfully confirmed the rumors upon being prompted.
The brevity of the role and fake news to come meant little in comparison to the chance of working with the Oscar winning director/writer. "Hell yeah. There was no way I was turning that down," he asserted.
Doctoral Studies Fell Prey to Acting Bug
Given his less than conventional route into acting, a bit part took an easy back seat to pride for the Chemical Engineering grad. "I was on my way to a PhD and at some point to become a professor or researcher," says Essandoh. "But My girlfriend at the time dared me to do a play, and that brought the acting bug out of me."
His parents, on the other hand, weren't so compliant - no matter the affliction that came without a cure. "They went crazy," he says.
Nonetheless, their initial prognosis has long been allayed with his frequent pixelation on the small screen. "Now they see me on TV all the time and they are ok with it," he assures.
He also thinks his background gives him a leg up on fellow actors and can only laugh when they complain about memorizing lines. "I'm like dude, I did organic chemistry. You have no idea," says Essandoh who now also plays Reverend Potter on Blue Bloods with Tom Selleck.
NYC and NYPD Blue A Far Cry from Today
But Copper shows a side of New York City that is a far cry from the one portrayed above. "Outside of Gangs of New York, you have never really seen this side of the city. It was grimy and gritty – just a cesspool of disease and awful people in the Five Points section," he says.
The cops certainly held their end up as undesirables also. "The cops were like a gang too," he says.
On the other hand, his portrayal is more on the up and up, and he made sure that the show's fiction had a basis in fact. "I thought it wasn't possible but there were actually six practicing African American doctors during the Civil War. Educated in Scotland, Freeman was the first with a degree, had a practice and wrote many papers excoriating a lot of the eugenics ideas that were being pushed by people like Thomas Jefferson," says Essandoh.
African American Pride in his Role
This was definitely no dismissal of the significance of playing this role for him, though. "It means a lot, and there's a notion that it's hard to be cast in meaty three dimensional roles as a minority actor. But here I am, offered this incredible role that's not just a token character that appears once in a while to give some token advice or something. He actually has a life and struggles of his own to deal with. That then carries a responsibility to portray this as realistically as possible, and it's hard not to feel pride that I get to represent this part of African American History on TV," Essandoh beams.
Living history today does provide some insight to play the role but he's realized not to quite to the extent of his character. "I live in these times I haven't experienced racism anything like then. So my character can't pop off like if somebody used the N-word now. There's a fine line you have to walk because you'd get lynched doing that," he says.
But he has no problem separating the actor from the racially charged dialogue. On the other hand, it can sometimes unsettle the actor delivering the lines. "I get people who apologize to me before doing a scene," he says.
Essandoh assures he can do without such preliminaries. "I'll be like 'Dude, you're ruining it – I know it's fake.' Like there was this one actor approaching me, and you could see he was about to apologize. I cut him off – do not apologize. This is the only chance you're going to get to call me that word and live to tell about it. So have at it," says Essandoh.
Reveling in Anonymity
Whether the role puts him on the name recognition map is not really a concern. "I love the anonymity because nobody knows who you are so you can get away with a lot more. Not to pick on Paris Hilton but imagine if she was an incredible actress, but because we know her so well, it would be hard for her to pull off playing - let's say, Mother Theresa. It also helps in keeping me from becoming typecast, and resulted in all these amazing characters I've played," he reveals.
Even so, he has no problem juxtaposing when it comes to the shades of characters he plays. "I'm a nice guy so to get away with playing a bad guy you have to find what makes you bad, which is way more interesting," says Essandoh.
And the nice guy he portrays in Copper will get to stray to his liking. "I get a lot of leeway – especially in the second season. He'll be less perfect, more warts on display, which will make him even more compelling to play and watch," he says.
The workload, though, does sometimes present a problem keeping his head straight as he goes between Copper and Elementary. "I'll be shooting in Toronto til late, and then I'm jumping right on a plane to New York. Dr. Freeman stands and talks completely different from the thuggy character on Elementary. You're all jet lagged, and essentially have to get into another body and mind. Then before you know, there's a cell phone in your hand, and you've got to figure out who you are."
But how hard could it be - especially when coming back from the dead already tops your resume.