Geeks is powered by Vocal creators. You support
Sean Patrick
by reading, sharing and tipping stories...
more
Geeks is powered by Vocal.
Vocal is a platform that provides storytelling tools and engaged communities for writers, musicians, filmmakers, podcasters, and other creators to get discovered and fund their creativity.
How does Vocal work?
Creators share their stories on Vocal's communities. In return, creators earn money when they are tipped and when their stories are read.
How do I join Vocal?
Vocal welcomes creators of all shapes and sizes. Join for free and start creating.
To learn more about Vocal, visit our resources.
Show less
Movie Review: 'Dawson City: Frozen Time'
A must-see movie for film history buffs, 'Dawson City: Frozen Time' is available now on FilmStruck.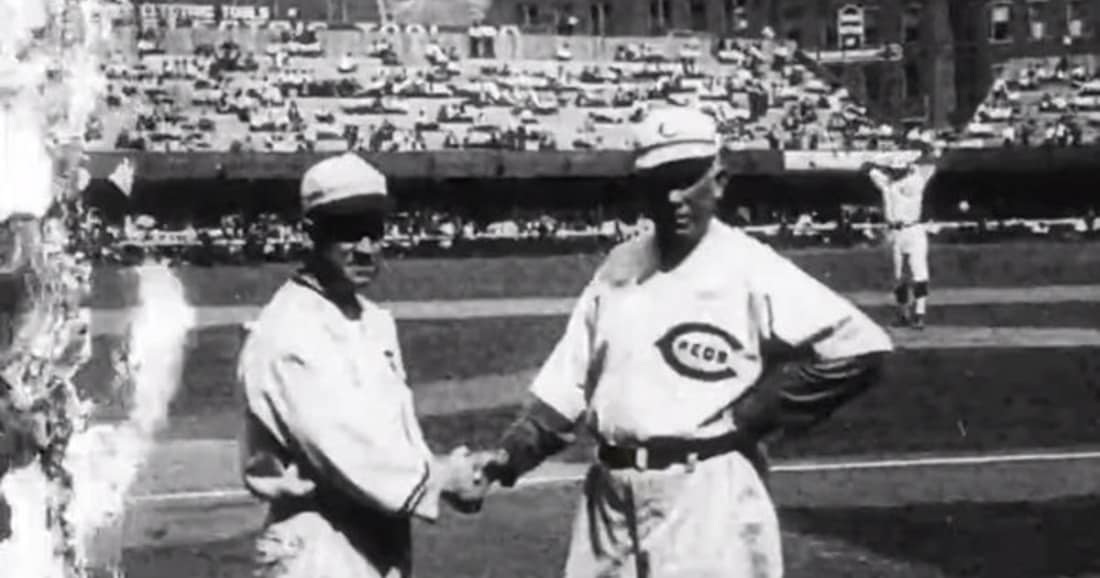 The awards season is an extraordinarily busy time for film critics. With hundreds of films big and small jockeying for our attention, it can be nearly impossible to get to everything. When you're a critic who also has a day job, that task becomes even more daunting. That's why I love year-end Top 10 lists. I follow as many as I can find from every place around the world so I can try to get to anything that deeply touched a fellow critic.
I was lucky then to be reading the Film Comment list of the Top 20 movies of 2017 when the title Dawson City: Frozen Time caught my eye. I had seen that the film had been added to FilmStruck, the arthouse streaming service I subscribe to. Since it was one of the few I hadn't seen and it was so available I decided to watch it and I am so glad I did. Dawson City: Frozen Time is one of the most fascinating and exceptional documentaries I have ever seen.
Dawson City: Frozen Time combines two of my passions: movies and history. This unique and engrossing documentary has a very distinctive premise which centers on a treasure trove of old film reels that were found buried in, of all places, the Canadian Yukon. Using music, still images, and clips from films that date back to the creation of the film medium—the legendary Lumiere Brothers themselves appear in one of the reels—Dawson City: Frozen Time crafts an artfully edited documentary filled with the wonders of history and the movies.
In 1978 a man with a backhoe in the tiny Yukon town of Dawson City was clearing the remnants of an old building when he made a remarkable discovery. Buried beneath this historic building, a former hockey rink and meeting hall, was a treasure trove of film stock dating back to the creation of the medium. What was it doing here? No one was quite sure at the time, but it turned out to have quite a history with a mysterious and even romantic backstory.
The films would be restored and become the centerpiece of the Dawson City Film Festival, where the story caught the ear of filmmaker Bill Morrison, experimental documentarian known for combining old film reels into fascinating documentary features. The marriage of the man and the medium could not have been more perfect for a documentary that combines the history of the fascinating place known as Dawson City and for an exploration of film history. 
Dawson City was a boom-and-bust town in the late 1890s and early 1900s. The gold rush of the time brought men seeking their fortune to Dawson City where claims were staked and a small band of indigenous people were soon scuttled out of the area to make way for prospectors who needed support businesses, and thus a town was born as a feeder to hold supplies and count money for the prospectors. As the gold rush boomed, so did Dawson City. Until it didn't.
Dawson City underwent incredible booms and busts which saw the town population explode to as many as 40,000 residents in the late 1890s and shrink as low as 2000 people by 1910 and less than 1000 residents by the early 1930s. During this time, the entertainment industry came to Dawson City. Being that a large population of wealthy people were there at the time, it was deemed a place where people could bring new inventions, and one of those was the moving picture, discovered in the same time period by the French brother duo, the Lumiere's.
Dawson City, due its odd location, became the final stop for some roadshow silent movies that showed in the town's two moving picture businesses. Part of the film tracks the boom and bust of both The Orpheum Theater and the DAAA, a town meeting center that began as a gymnasium and hockey rink before the gymnasium became the Dawson Family Theater. The still photos of the DAAA are hauntingly beautiful and I was riveted by the story of how the silent films wound up buried where the DAAA once stood, and the story is much more happenstance and heartbreaking than you might think.
Among the highlights of Dawson City: Frozen Time, and one of the reasons why the film has received some mainstream attention, is the inclusion of actual footage of the 1919 World Series between the Chicago White Sox and the Cincinnati Reds. For those who don't know the significance of this footage, this world series is historically known for the Black Sox Scandal wherein White Sox players such as Shoeless Joe Jackson were believed to have taken bribes to throw games. Until the find in Dawson City, all footage of the 1919 World Series was thought to have been lost. 
I will leave you to discover the rest of Bill Morrison's masterpiece for yourself. I will just tell you that the style, reminiscent of Ken Burns, is extraordinary in its combination of history, music and images. Hollywood history is a big part of this story and it's not just because of the remarkable silent films that may never have been recovered were found and restored. Legends of film distribution pop up in Dawson City of all places and took what they learned in Dawson City back to Los Angeles and built film history. People like Alexander Pantages and Syd Graumann both spent time in Dawson City, and if those names ring a bell, Dawson City: Frozen Time is definitely a movie for you.
One of the best films of 2017, Dawson City: Frozen Time is showing now on the FilmStruck app and is an absolute must-see for film lovers and historians.