Geeks is powered by Vocal creators. You support
Rachel Carrington
by reading, sharing and tipping stories...
more
Geeks is powered by Vocal.
Vocal is a platform that provides storytelling tools and engaged communities for writers, musicians, filmmakers, podcasters, and other creators to get discovered and fund their creativity.
How does Vocal work?
Creators share their stories on Vocal's communities. In return, creators earn money when they are tipped and when their stories are read.
How do I join Vocal?
Vocal welcomes creators of all shapes and sizes. Join for free and start creating.
To learn more about Vocal, visit our resources.
Show less
Is Rip Hunter's Return In 'Legends Of Tomorrow' Season 3 Bad For The Team? Why It's Time For The Show To Let Him Go
So while it seems Captain Rip Hunter will be returning to Legends of Tomorrow, there's an unanswered question left dangling in the air: is that a good choice?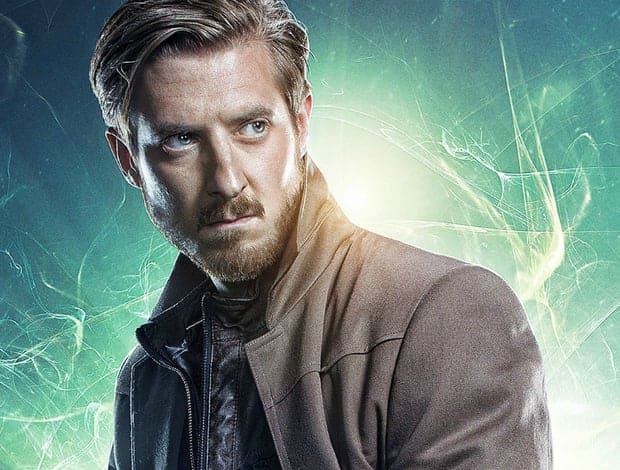 This post contains spoilers for DC's Legends of Tomorrow Season 2.
Legends of Tomorrow wrapped its best season yet with the action-packed Season two episode "Aruba." With the team united, they were ready to take off for 2017 when Captain Rip Hunter decided to leave the ship, knowing it was in capable hands with Captain Sara Lance.
Immediately after the episode ended, fans began scouring the internet to find out whether Rip Hunter would return in Season 3. What they found was an ambiguous answer from executive producer Marc Guggenheim, who was interviewed on Entertainment Weekly's Superhero Insider Podcast:
"We've got plans for Rip for next year. It's just in a different capacity than him being a member of the team."
So while it seems Arthur Darvill, the actor who portrays Captain Rip Hunter, will be returning to Legends of Tomorrow, there's an unanswered question left dangling in the air: is that a good choice?
I personally loved Captain Hunter, and I thought he did a great job assembling the team and getting them to work together — but, after the way he handed the reins over to Sara, a return seems almost anticlimatic. Learning when to let a character go is a major part of what makes a television show great or mediocre, and when a character has served his or her purpose, it's almost painful to watch them being shoehorned into a role that doesn't fit well.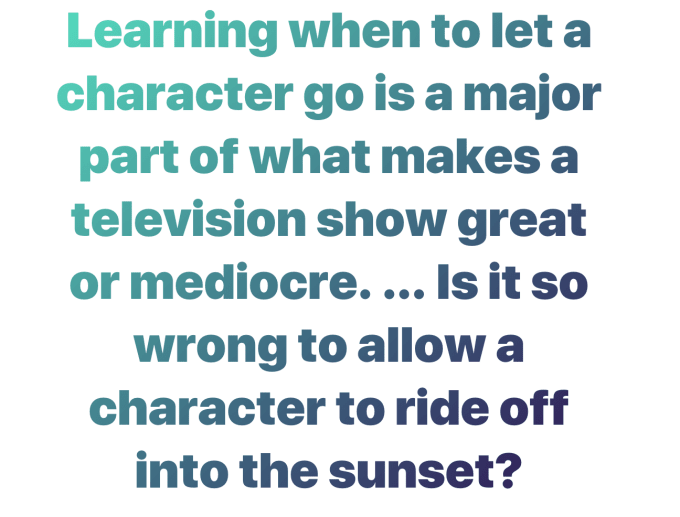 The entirety of Season 1 of Legends of Tomorrow revolved around finding and stopping Vandal Savage before he could kill Captain Hunter's family. That was the reason Hunter gathered the Legends together in the first place. When the storyline wrapped and Savage was destroyed, Captain Hunter chose to save the Legends in the Season 1 finale.
The entirety of Season 2 focused on the Legion of Doom and the Spear of Destiny, and the Legends rallied together to serve a common good, with Sara Lance proving an able and competent leader. Though Hunter was missed, he wasn't needed to ensure the team worked together.
Of course his return was welcome, as both viewers and the team wanted to know what had happened to him, but once again, he served his purpose by helping the team locate the Spear of Destiny. And then he chose a different destiny for himself.
Is it so wrong to allow a character to ride off into the sunset, especially with new Legends hinted to join the team in Season 3? Rip's story ended on a high note when he departed the Waverider, and, perhaps, with new Legends arriving, it's okay for him to seek his purpose elsewhere.