Geeks is powered by Vocal creators. You support
Zuleika Boekhoudt
by reading, sharing and tipping stories...
more
Geeks is powered by Vocal.
Vocal is a platform that provides storytelling tools and engaged communities for writers, musicians, filmmakers, podcasters, and other creators to get discovered and fund their creativity.
How does Vocal work?
Creators share their stories on Vocal's communities. In return, creators earn money when they are tipped and when their stories are read.
How do I join Vocal?
Vocal welcomes creators of all shapes and sizes. Join for free and start creating.
To learn more about Vocal, visit our resources.
Show less
5 Must-See Anime to Watch This March 2019
5 Anime to Watch This March 2019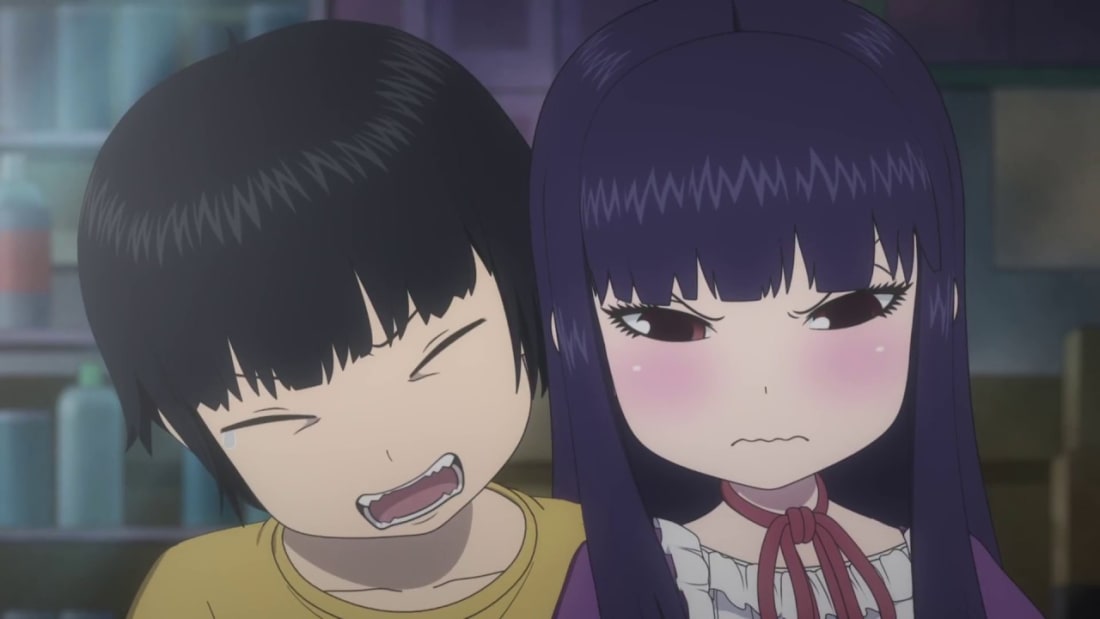 Another month, another batch of new anime to enjoy and with it being the last month of the winter season let's go out with a bang. Japanese animation studios have various sequel movies coming out, but it isn't only about the popcorn this March. This month fans will also enjoy a little bit of gamer romance. So here are five anime to watch this March.

'Psycho-Pass: Sinners of the System Case.3: In the Realm Beyond Is'
Premiere date: March 8
Studio: Production I.G
Genre(s): Action, Police, Psychological, Sci-Fi
The final part of the Psycho-Pass movie trilogy airs this March bringing the dystopian series to an end. The third chapter will focus on Shinya Kogami after the events in the Southeast Asia Union (Psycho-Pass: The Movie) as he rescues a bus full of refugees that come under attack by armed guerrilla forces.
Among those rescued is a young woman named Tenzin who begs the former Enforcer to teach her how to retaliate against her enemy. Will Kogame—who already has exacted his revenge plans—help Tenzin in her journey for revenge?
Don't miss the final chapter of Psycho-Pass this March. Fingers crossed that this isn't going to be the last of the Public Safety Bureau.
'Grisaia: Phantom Trigger The Animation'
Premiere date: March 15
Studio: Bibury Animation Studios
Genre(s): Action, School
Based on the game of the same name, Grisaia: Phantom Trigger The Animation takes place after the Heath Oslo incident, where the public now knows about the existence of the US-Japanese anti-terror organization CIRS.
Even so, they still have a mission to complete, and as such, they create a new covert team to protect Japan, SORD. Now the organization is building schools up and down the country to train the next generation of operatives.
Joining the cast is the game's voice actors who will reprise their role for the TV anime adaptation. Moreover, being the first animation project for Bibury Animation Studios fans can't wait to see how anime director Tensho (Rewrite, Katanagatari) and character designer Akio Watanabe (Monogatari Series, SoulTaker) will bring this action-packed movie to life.
'High Score Girl: Extra Stage'
Premiere date: March 20
Studio: J.C.Staff
Genre(s): Comedy, Romance, School, Seinen
The romantic comedy High Score Girl comes this March, and it will air the final episodes of the series. Netflix started streaming the anime in back in December, and it was a hit with both fans and critics who praise its unique art style and accurate depictions of the gaming world. The last three episodes will continue to follow the story about arcade-obsessed kids during the 90s.
Taking the helm is director Yoshinobu Yamakawa (B: The Beginning, Little Busters!) at animation studio J.C.Staff (Angels of Death, Is It Wrong to Try to Pick Up Girls in a Dungeon?). Moreover, Netflix will distribute the final episodes on its streaming platform. So, don't forget to watch this arcade romantic comedy for some 90s nostalgia.
'Trinity Seven Movie: Heavens Library & Crimson Lord'
Premiere date: March 29
Studio: Seven Arcs Pictures
Genre(s): Action, Harem, Comedy, Magic, Romance, Ecchi, Fantasy, School, Shōnen
Trinity Seven fans can rejoice as the beautiful mages that rule over Biblia Academy, and of course, the boy who wants to control them returns this March. The latest theatrical film serves as a sequel to the previous movie that was released in 2017.
Both cast and crew will return to reprise their role, including director Hiroshi Nishikiori (A Certain Magical Index, Jyu-Oh-Sei: Planet of the Beast King) at Seven Arcs Pictures anime studio. Based on the trailer and key visuals we can see that viewers will be in for some blade-to-blade action. Trinity Seven Movie: Heavens Library & Crimson Lord will be in theaters across Japan on March 29.

'King of Prism: Shiny Seven Stars I - Prologue × Yukinojou × Taiga'
Premiere date: March 2
Studio: Tatsunoko Production
Genre(s): Music, Sports, Shōnen
Another movie heading our way is the sports shōnen, King of Prism: Shiny Seven Stars I - Prologue × Yukinojou × Taiga. It's the first film in the four-part Shiny Seven Stars movie series. Not only that, but the new movie will also air as a TV Series with the first part covering episodes 1-3 focusing on the characters of Yukinojou and Taiga.
Directing the movie will be Masakazu Hishida who also led the first two King of Prism movies as well as the TV anime Pretty Rhythm Rainbow Live. Furthermore, the staff from the earlier films will also be part of the theatrical anime joining them is character designer Shoji Hara (PriPara, 11eyes).
The four films will open in succession starting from March 2. But in the meantime, you can enjoy the smartphone game King of Prism: Prism Rush!, which serves a prequel to the upcoming anime project.